Rachel Baum, PhD
Associate Professor | Art History and Museum Professions; History of Art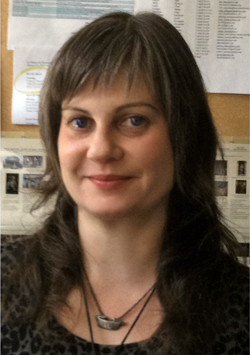 (212) 217-4647
Business and Liberal Arts Center, Room B650A
Education
BA, Bryn Mawr College
Fellow, Whitney Museum Independent Study Program in Critical Studies
PhD, Harvard University
Biography
Dr. Baum has been a member of the department since 2012. She is a specialist in modern and contemporary art, new media, and cultural and critical theory. Dr. Baum teaches subjects across many fields and periods, with an emphasis on social and economic history, politics, and identity.
Professor Baum is Writing and Research Consultant at
Los Angeles contemporary art gallery there-there
.
She has written recently on the work of contemporary artist Slater Bradley, published in the book
Sundoor (.pdf)
(Berlin: Kerber, 2018).
Sundoor (.pdf) (Berlin: Kerber Verlag, 2018) ISBN-10: 3735605265
Skinning: The Art of Kim Joon (.pdf), Sundaram Tagore Gallery, New York, NY (2010)
Hiroshi Senjus Alternative Materialism (.pdf) in Hiroshi Senju (Skira, 2009) ISBN-10: 8861307973
Daniel Joseph Martinez and the White Wall/Black Hole System (.pdf) in Daniel Joseph Martinez: A Life of Disobedience (Hatje Cantz Verlag, 2009) ISBN-10: 3775723056
The Mirror of Consumption (.pdf) in Andy Warhol by Andy Warhol (Skira, 2009) ISBN-10: 8861308007
Courses
HA 111 History of Western Art and Civilization: Ancient Prehistory Through the Middle Ages
HA 112 History of Western Art and Civilization: Renaissance to the Modern Era
HA 214 Art in New York
HA 231 Modern Art
HA 234 Warhol and Pop Art (Creator)
HA 331 Contemporary Art and Culture: 1945 to the Present
HA 382 Beauty: The Human Ideal in Visual Culture (Creator)
HA 411 Western Theories of Art