Apparel Supply Chain Forum Panel Includes ITM Faculty Member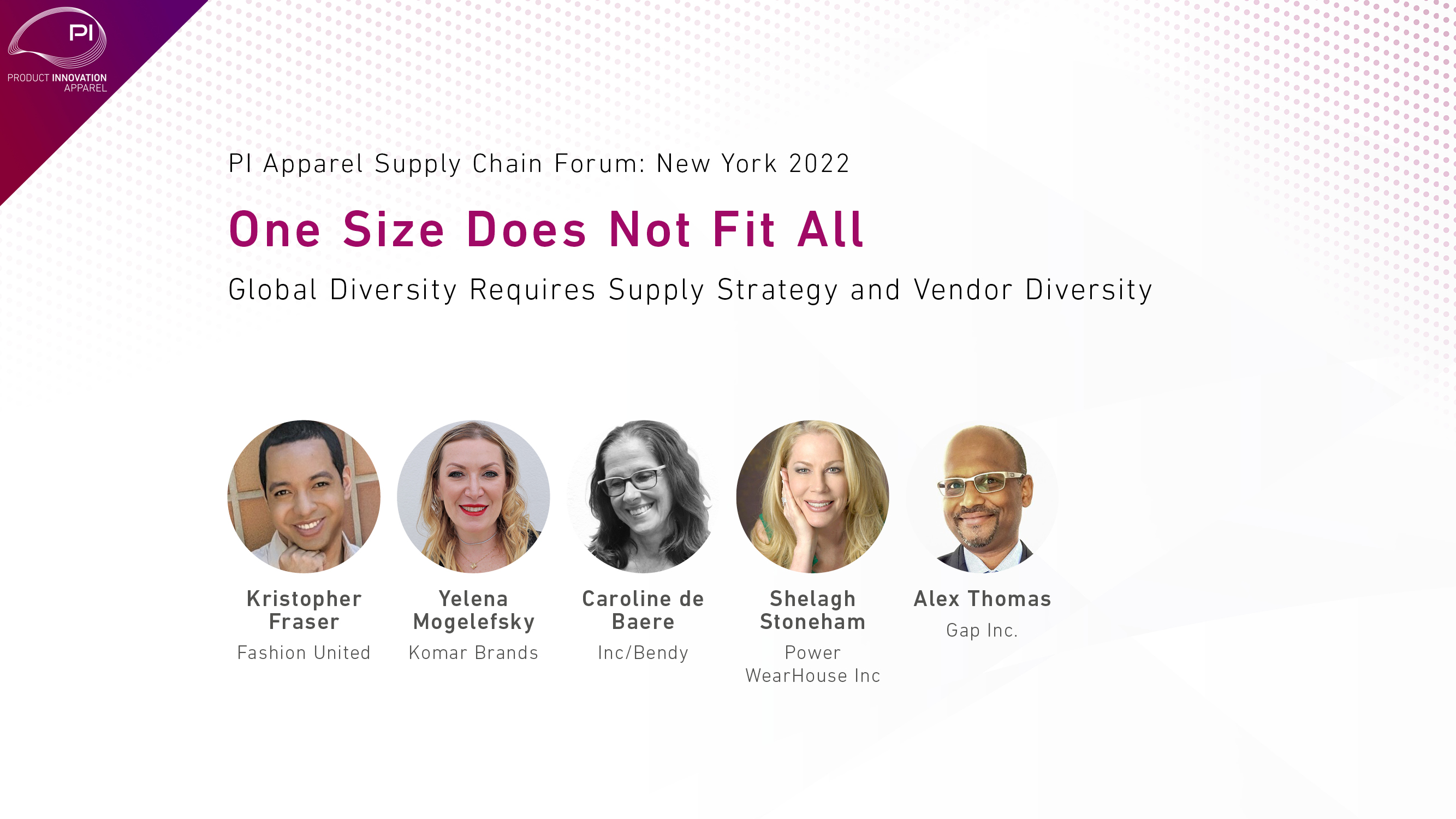 Yelena Mogelefsky, ITM faculty member and vice president of Sourcing and Production at Komar Brands, participated in a panel on September 14 at the PI (Product Innovation) Apparel Supply Chain Forum that took place at the Union League in NYC.
Mogelefshy was part of a discussion entitled One Size Does Not Fit All: Global Diversity Requires Supply Strategy and Vendor Diversity. The group discussed the importance of diversity in a company's vendor base and supply chain post -COVID. They answered questions relating to what diversity means to one's organization, how diversity can impact an organization, and how supply chain diversity can be customized to serve to achieve the company's strategy.
Mogelefsky stated:
"When working with your supply chain, we must think beyond first cost when making production placement decisions. There are many factors, such as container utilization, freight cost, port pairs, and duty-free options [that should be considered]."
Other panel participants: moderator Caroline de Baere, professor of Footwear and Accessories, California College of the Arts; Kristopher Fraser, associate editor, As If Magazine; and Alex Thomas, vice president of Global Quality, Product, and Supply Chain, Gap Inc.