Guest Post: Eric Siathone, ITM Student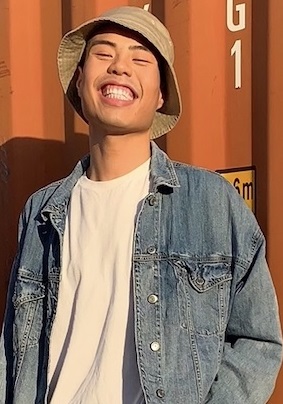 Hi Everyone, I hope you are all doing well and staying safe! My name is Eric Siathone, and I am the President of the Student Government Association (SGA). I took the initiative to run for President because I wanted to challenge myself as a leader and advocate for students. Going through a pandemic unlike any before, I knew my previous SGA experience would benefit me in this role and help students transition into this new virtual world. As President, I have many duties, as one can imagine. Some of my responsibilities include weekly meetings, speaking at events, answering emails, and much more. But the best part of my position is working with both students and faculty. Creating a bond and closing the gap between students and faculty is a rewarding experience I hope to see forever.
I am in my second semester in the ITM program, and so far, it has been a fantastic experience. I've had the privilege of learning from many knowledgeable professors who have curated an engaging learning environment despite being virtual. I am excited to dive deeper into the program, and I look forward to seeing what the future holds.
Please feel free to reach out to me at [email protected] if you have any questions or concerns.