2022 Scholarships Awarded
Ralph Lauren Corp. ITM and New Times Group 2022 Scholarships Awarded
The selection committee has chosen Kyuwon "Kate" Han, Giovanna Patricia, Heather "Mara" Holewinski, and Emily Dunn as co-recipients of the academic year 2022 Ralph Lauren Corp. ITM and New Times Group Scholarships.
The committee was composed of:
Eric Hertz, president, Center for Executive Development
Paul Magel, president of Business Applications and Technology Outsourcing Division, Computer Generated Solutions
Joanne Krakowski (ITM '07), founder and chief executive officer, Māt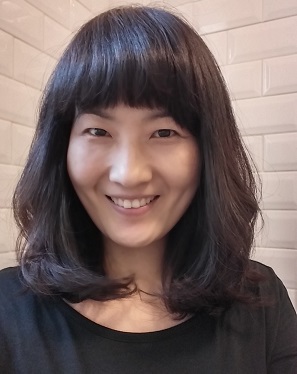 Kate Han says she appreciates how ITM complements her hands on experience with background, process, and strategic context. She has extensive experience in manufacturing apparel in Americas, Asia, Europe, Middle East, and Africa, having worked as Product Life Cycle Manager for Brooks Brothers, where she developed strong partnerships with designers, research and development, as well as brand managers, and Marc Ecko Enterprises, where she was involved in the launching of the Avirex Brand, then promoted to Product Manager.
In his recommendation of Han, Prof. Lawrence Delson indicated that beyond her outstanding scholastic performance, he is also impressed with Han's initiative. For example, during the pandemic, she volunteered to walk dogs in her neighborhood's animal shelter and picked up garbage in Prospect Park. She was also the Korean translator for international guests at Brooks Brothers' Corporate International Week party, participated in a 5K walk to benefit St. Jude Hospital, contributed to bake sales, and fundraised for the Make-A-Wish Foundation.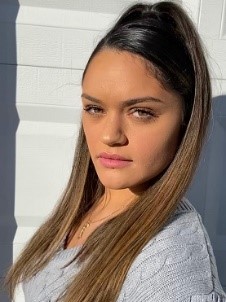 Giovanna Patricia is currently Video Editor of the New York City Fair Trade Coalition where she is creating montage videos and tutorials for virtual learning.
Patricia is complementing her ITM major with minors in Italian Studies— reflecting her family background, as well as Film and Media Studies to pursue a career in marketing to advocate for sustainability and fair trade. She especially enjoys project management to solve problems and to utilize her enterprising skills.
In her strong recommendation of Patricia, Prof. Andrea Reyes highlighted her critical thinking skills, adaptive approach, reliability as a team player, readiness to jump into challengins situations, and flexibility have allowed her to energetically participate in activities in many different areas.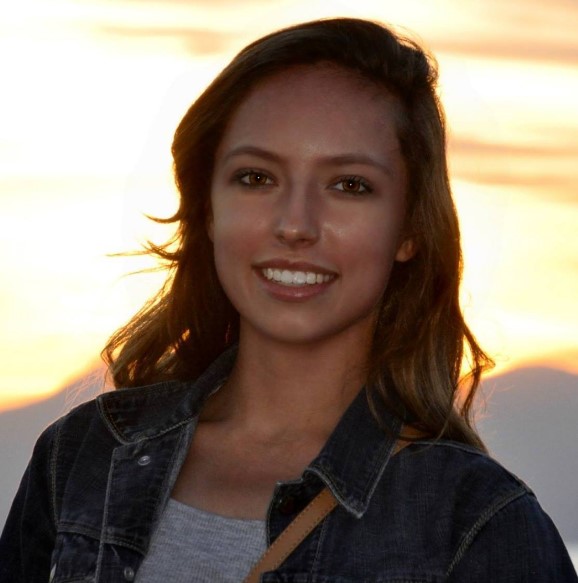 Mara Holewinski studied Political Science and International Relations at Yonsei University in South Korea and undertook a Chinese language intensive program in China. Aside from her commendable academic record as well as fluency in Korean and proficiency in basic Mandarin and Spanish , she is currently an intern at Lion Eye Group, was Sales Associate at Van Leeuwen, Beauty and Wellness Intern at Purple PR and La Presse PR, Sales Associate at Everlane, and private tutor in South Korea.
In her enthusiastic recommendation, Assistant Professor of Computer Science Maria Huang highlighted Holewinski's "scientific mind and dedicated work ethic…always able to point out the non-obvious connection to the data-oriented back story for the variety of real-world case studies I presented to challenge my students to think outside the box… not only curious, self-motivated, and tenacious, but also has a strong sense of community".
In addition to her keen support of peers in academic and other activities, Holewinski volunteers for nonprofit organizations such as the River Fund, Inc., passing out clothing, school supplies, groceries, and other supplies to the underprivileged and homeless; brings clothing and food to local mutual aid organizations; contacts elected representatives in New York and Texas about social issues and issues being voted on; and voices support for women's health issues.
Holewinski is ardent about pursuing a career that fully applies her ITM major and international background. After studying and practicing international trade law, she expects to transition to international human rights to integrate her skills with her passion for people.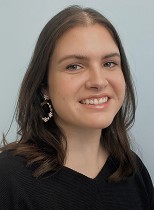 Emily Dunn was Staffing Supervisor at American Eagle Outfitters, motivating and inspiring her team by developing and delivering a compelling vision and purpose of the company's core values. As Stock Lead, Dunn trained, developed, and coached her team on merchandise handling skills needed to consistently achieve brand productivity standards. At Gap Factory, she organized the store, stocked merchandise, and operated the cash registers. She was also Independent Data Consulting Intern at Rain Realty and Marketing Intern at American Universities International Program. She plans to augment this through an international internship with Global Experiences next fall with the scholarship funds supporting the likelihood of this initiative materializing.
After graduating from ITM, Dunn plans to pursue a career as International Marketing Manager or Global Sourcing/Product Development Manager to develop strategic export marketing strategies and support product development to create positive impact in the fashion and creative industries.