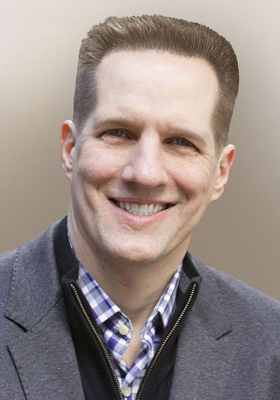 Laurence Baach is vice president for Information Technology and chief information officer. He joined FIT in November of 2018 after many years in the media and entertainment industries working for such companies as Time Warner, AOL Time Warner, Universal Music Group, VEVO, Condé Nast Entertainment, and Condé Nast. He has more than 30 years of experience in both enterprise information technology operations and consumer-facing digital and mobile products and applications.
Baach began his career in higher education and government and nongovernment organizations in Washington, D.C., working in an academic department at George Washington University and at the National Research Council, the scientific research agency that supports Congress and the Executive Branch. He then moved to New York and served for nearly a decade as an IT consultant at the United Nations headquarters. He played an instrumental role in helping to modernize the U.N.'s IT operations, including the development of a client server application that delivered a standardized desktop to all staffers as well as access to the integrated management information system that took the U.N. off paper.
In 1998, he moved into the corporate phase of his career, taking on the Year 2000 Compliance Program at Time Warner's corporate headquarters. He then worked on pre-merger activities as AOL began its consolidation with Time Warner. Baach left to run an application development group at Universal Music Group, where he held multiple positions and had P&L responsibility when he oversaw the digital and mobile sales and marketing of artist releases for the Universal Motown Republic Records Group. His consumer-facing digital and mobile experience at UMG led him to VEVO, a joint venture formed by Universal Music Group and Sony Music Entertainment. He was executive vice president for product and technology at VEVO, launching its consumer site and branded presence on YouTube. VEVO became one of the most successful video platforms in music history. After VEVO, Baach played key roles in video and digital operations at Condé Nast Entertainment and Condé Nast.
Baach holds a Bachelor of Science in business administration from Georgetown University in Washington, D.C.