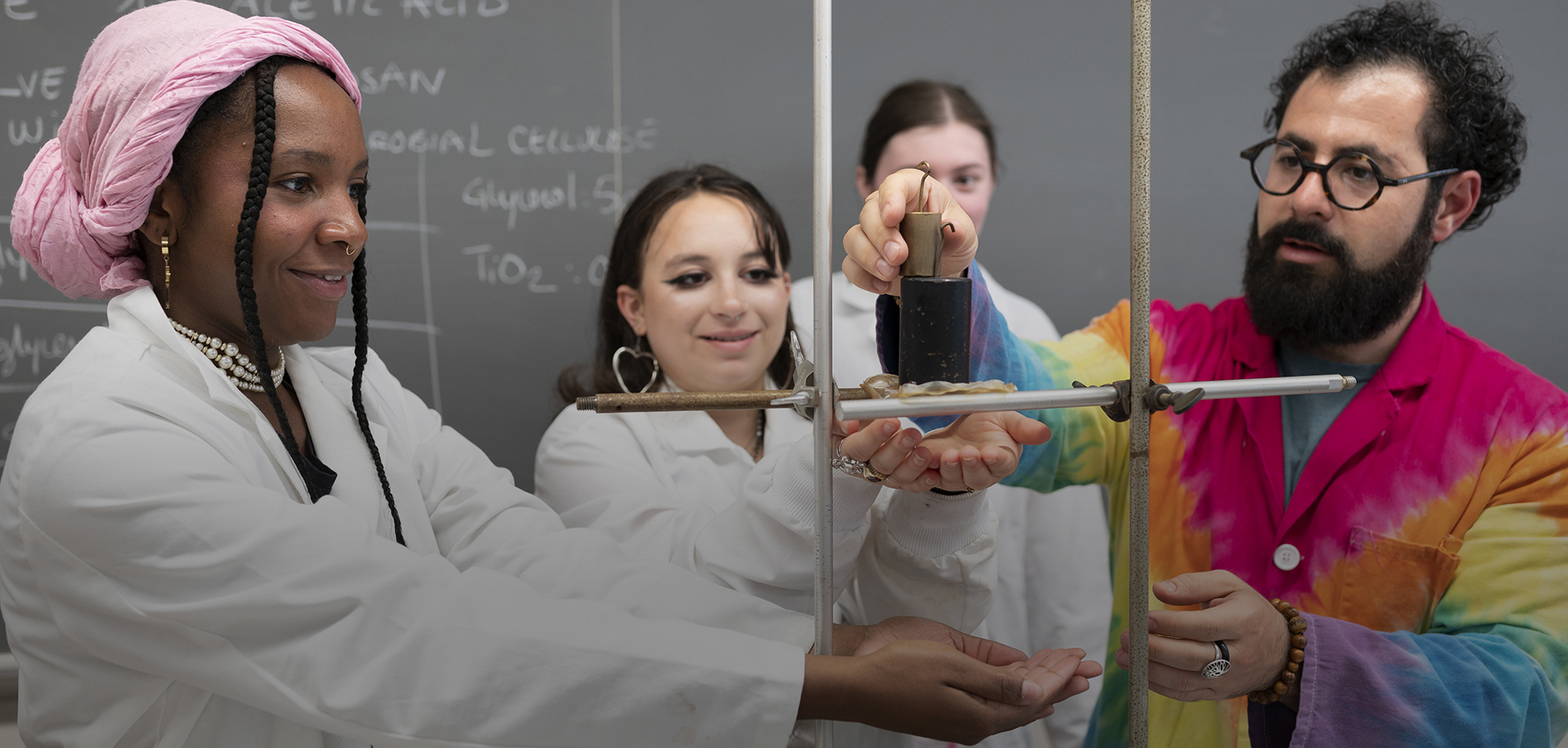 Science and Math
Science and Math, though often separated, work as one. They challenge assumptions, expand your thinking, and uncover new things. In FIT's math and science courses, you will gain knowledge you can use at work, at home — or wherever the universe finds you.
Prove It
Chemistry. Calculus. Climate change. Wherever you go, you'll want to approach problems methodically and defend your point of view. We'll help you get there.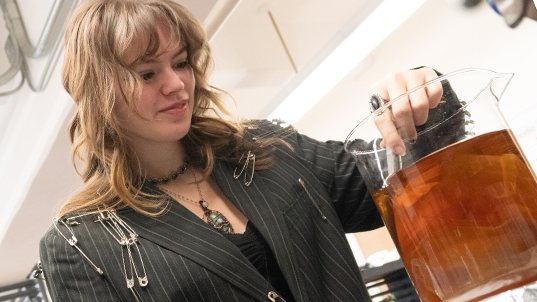 Courses
FIT students must take one credit-bearing science course and one credit-bearing math course, which varies by major.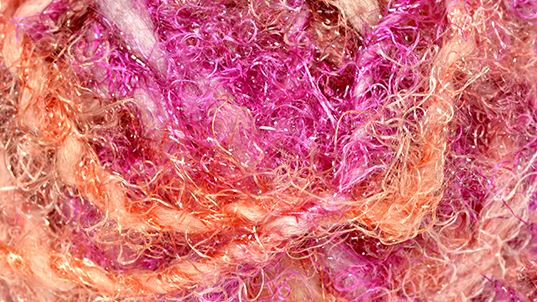 Technology
You'll use equipment like a visible spectrophotometer to study color and light, and a scanning electron microscope to inspect sustainable and performance fibers.
Minors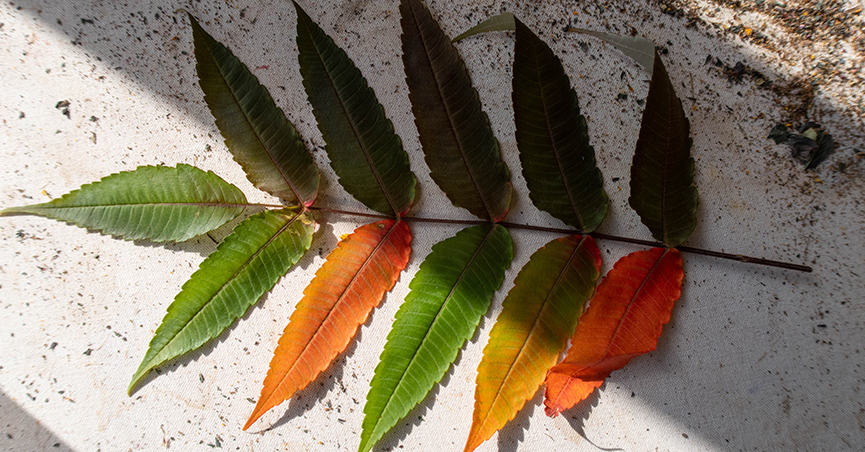 Ethics & Sustainability
Gain the knowledge and tools you'll need to understand and critically assess environments, philosophical concepts, social responsibility, and the impact of actions. Draw upon the expertise and critical thinking of faculty across all three undergraduate schools in this minor that facilitates understanding of interrelatedness.
Program Details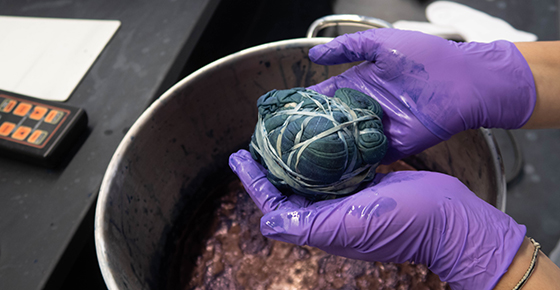 Sustainable Materials & Technology
Learn about sustainability science, product life cycle assessment and the impact of production, use, and disposal of materials. Investigate the key components of climate change and the pillars of sustainability. Explore the ways humans interact with the Earth and its environments.
Program Details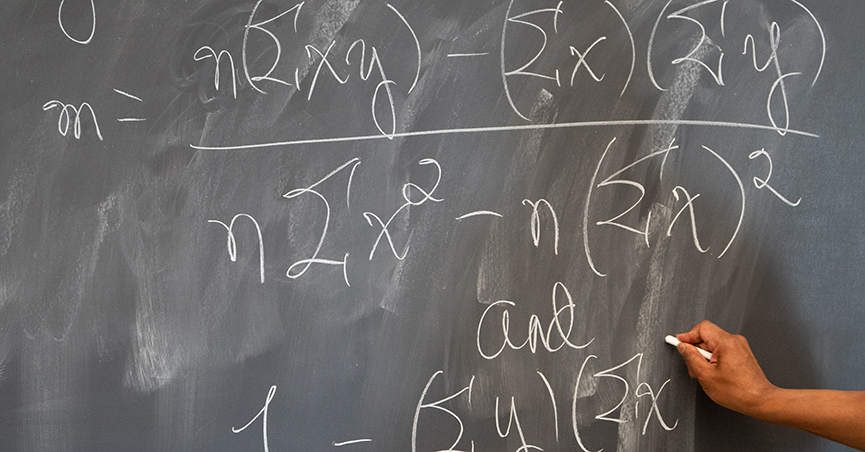 Mathematics
Whatever your major, a minor in mathematics will enhance your skill set and make you more attractive to employers. Analytical skills are valued in the workplace now more than ever. Become a better problem solver, adjust risk and reward, and make the most informed decisions you can through proven methods.
Program Details
Full STEAM Ahead
In a fast-moving, interconnected world, quick math skills are often needed to solve complex problems and make sure that you are approaching them from the best angle. Literally. And product development, design, and production are all so much more than "business" decisions. They all require you to understand the science behind new and traditional materials.
The Department of Science and Math offers courses that approach STEAM (science, technology, engineering, art, mathematics) topics from an interdisciplinary perspective. The department includes biological, chemical, and physical sciences, mathematics, and computer science.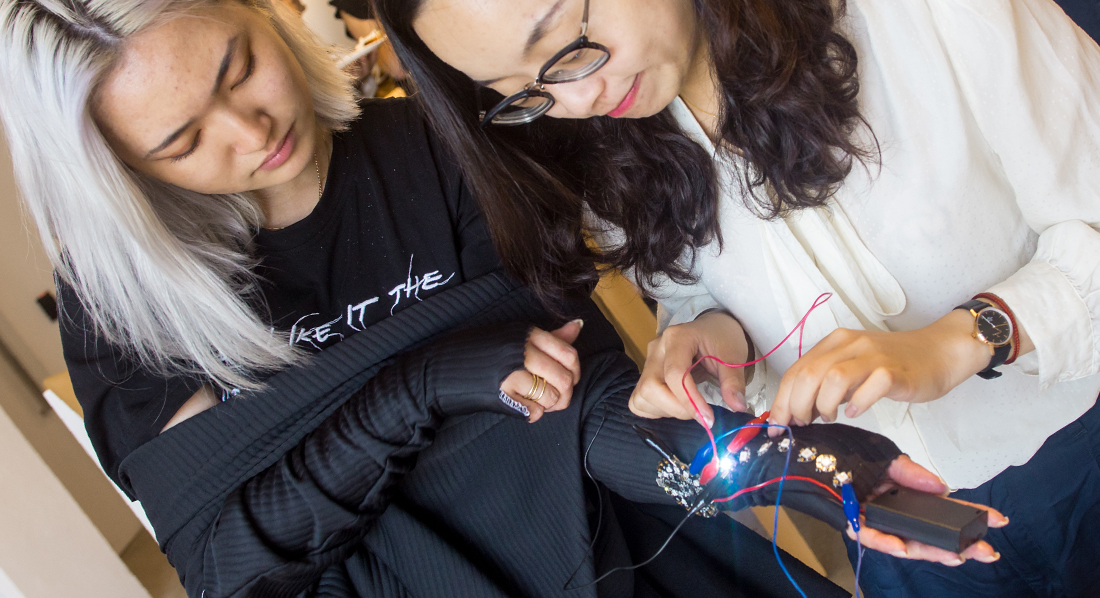 We offer survey courses and advanced study in specific areas such as product life cycle, disease ecology, biodesign, data science, computer programming for apps, and forensics. A minor in Mathematics or Ethics and Sustainability can supplement any major, and you can also participate in an independent study.
At FIT, proficiency in mathematics is a requirement for the Associate in Applied Science (AAS) degree and a prerequisite for most credit-based science, mathematics, and computer science courses.
All of these courses serve as the foundation for more advanced study—not to mention a foundation in the liberal arts.
Leading FIT's Sustainability Council
Sustainability is a key component of our teaching. Science and Math faculty play a leading role in FIT's Sustainability Council promote environmental stewardship across campus.
Breaking New Ground in the Creative Industries
Innovation doesn't happen on its own. It starts with looking at a problem in a way someone hasn't before and approaching it from a different direction. That's just what our students and faculty do on a daily basis.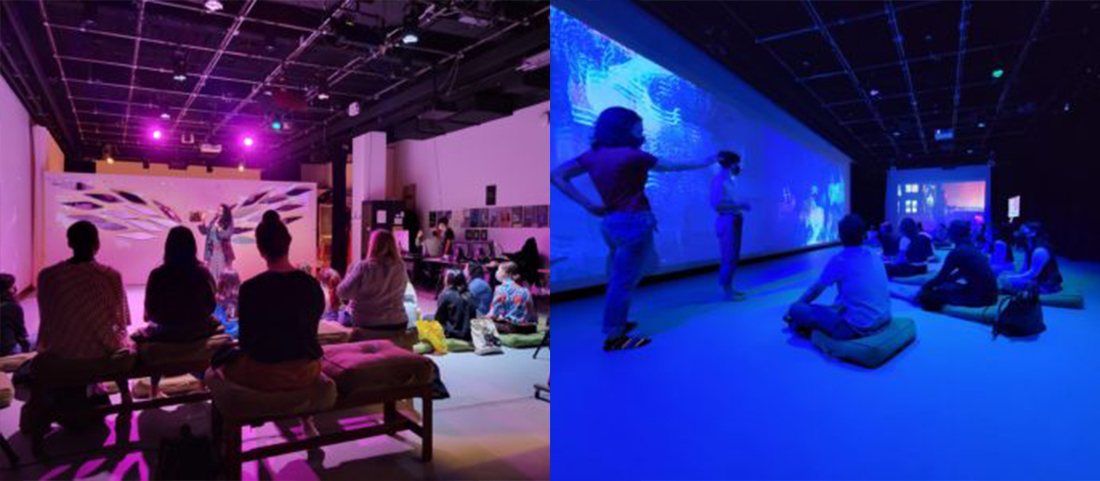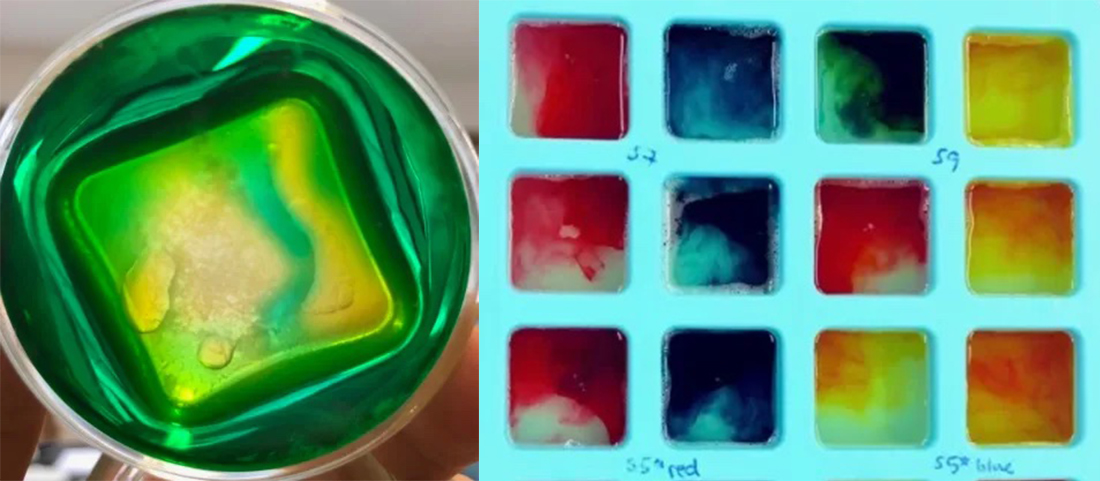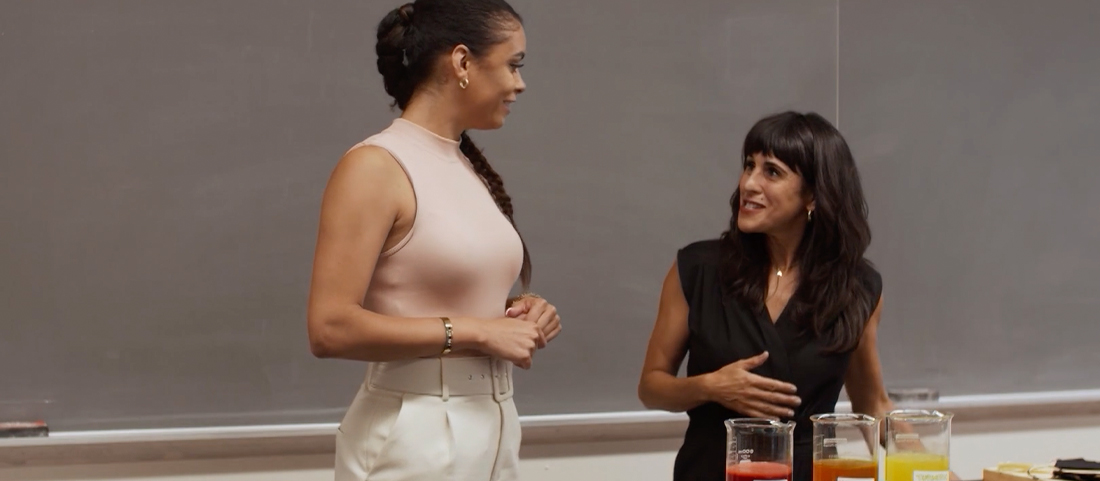 Learn From the Best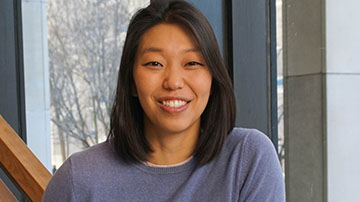 Dr. Hwang is an assistant professor of Computer Science in the Science and Math Department. Her research focuses on inequity in health education. This is especially problematic in nutritional education, as communities most in need of information have the least access to expertise. Hwang's research team asks: How can we design an information-sharing system to leverage the influence of social media users' peers and thereby propagate health and nutritional knowledge?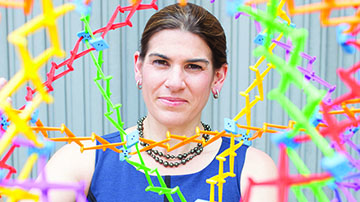 Karen Pearson
Dr. Pearson is a professor and chair of Science and Math as well as chair of FIT's Sustainability Council. Her focus is curricular innovation and research involving cross-disciplinary STEAM (Science, Technology, Engineering, Arts, and Math) learning. She has received multiple National Science Foundation and National Endowment of the Arts grants and is the recipient of a SUNY Chancellor's Award for Excellence in Teaching and the President's Award for Curricular Innovation.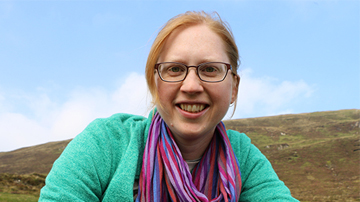 Evelyn Rynkiewicz
Dr. Rynkiewicz is an assistant professor of Ecology at FIT. She is also the FIT faculty advisor for the Biodesign Challenge program, where she advises students in the development of innovative projects combining science and design to solve current and future problems in sustainability. Before coming to FIT, she earned her PhD from Indiana University and conducted research as a postdoctoral research scientist at the University of Edinburgh and Columbia University.
Contact Us
Science and Math
Business and Liberal Arts Center, Room B831
Jennifer Shloming
Assistant Chair
Clementine Sanders
Department Secretary