Sustainable Materials and Technology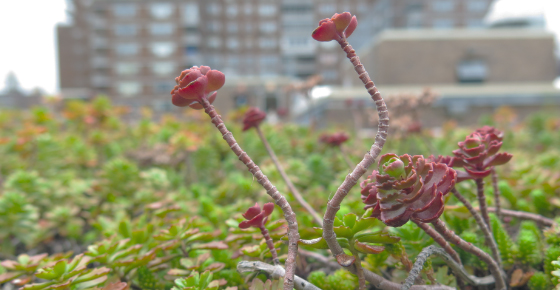 The Sustainable Materials and Technology minor provides an understanding of the different kinds of challenges faced by our society, and teaches students how to apply fundamental scientific knowledge and practice to help solve real-world problems. This minor will complement students' major-course knowledge and prepare them to lead their industries to a more sustainable future.
The minor offers engaging courses that tackle issues touching on the three pillars of sustainability—social, economic, and environmental—and the tools needed to build truly sustainable solutions. The foundation of scientific and technical information, tools, an understanding of materials, and critical thinking helps students see themselves as an active part of the changes needed to make an impact locally and globally. Students will be exposed to new technologies and materials with the potential to mitigate the challenges faced worldwide, and offered opportunities to participate in projects with impact.
Coordinator: Karen Pearson
Requirements
SC 102 Climate Change
SC 202 The True Cost: A Product's Life Cycle and the Science of Sustainability
Choose three additional courses from the following list.
CS 100 SOCIETAL IMPACT OF COMPUTING, SECURITY, AND ETHICS
SC 100 WIRED
SC 101 BIODESIGN: INNOVATION AT THE INTERSECTION OF SCIENCE AND DESIGN
SC 109 PICK YOUR POISON: INTRODUCTION TO MATERIALS TOXICOLOGY
SC 201 PLANTS, POLLINATORS, AND PEOPLE
SC 203 DISEASE ECOLOGY IN A CHANGING WORLD
SC/TD 204 DESIGNING WITH EMERGING MATERIALS (INTERDISCIPLINARY)
SC 245 CHEMISTRY OF THE EVERYDAY WORLD
SC 253 ECOLOGY AND ENVIRONMENTAL PROBLEMS
HA 319 ART HISTORY AND CONSERVATION
ID 472 ECOLOGY AND THE BUILT ENVIRONMENT
SS 302 ECONOMICS OF ENERGY AND FOSSIL FUELS
SS 336 PSYCHOLOGY FOR SUSTAINABILITY
TT 247 COLOR CREATION AND SUSTAINABLE APPLICATIONS
Please check the Undergraduate Catalog for course descriptions and any prerequisite information.