Graduating Student Exhibition

School of Art and Design Graduating Student Exhibition
May 17–29
This annual exhibition presents the work of more than 600 student graduates in 16 areas of study from the School of Art and Design.
The work is the culmination of each student's unique experience in FIT's diverse, challenging, and demanding undergraduate art and design programs. Featuring juried, award-winning, and thesis projects, this presentation is the manifestation of several years of research, experimentation, critical thinking, and artistic proficiency. The Graduating Student Exhibition advances the college's philosophy that integrates practice in industry with theory and teaching inside the studio.
---
The exhibition is on view in several spaces on FIT's campus at West 27th Street. Each program is listed below with its exhibit's location.
The Graduating Student Exhibition is open to the public; COVID-19-protective masks are required in all FIT buildings at this time.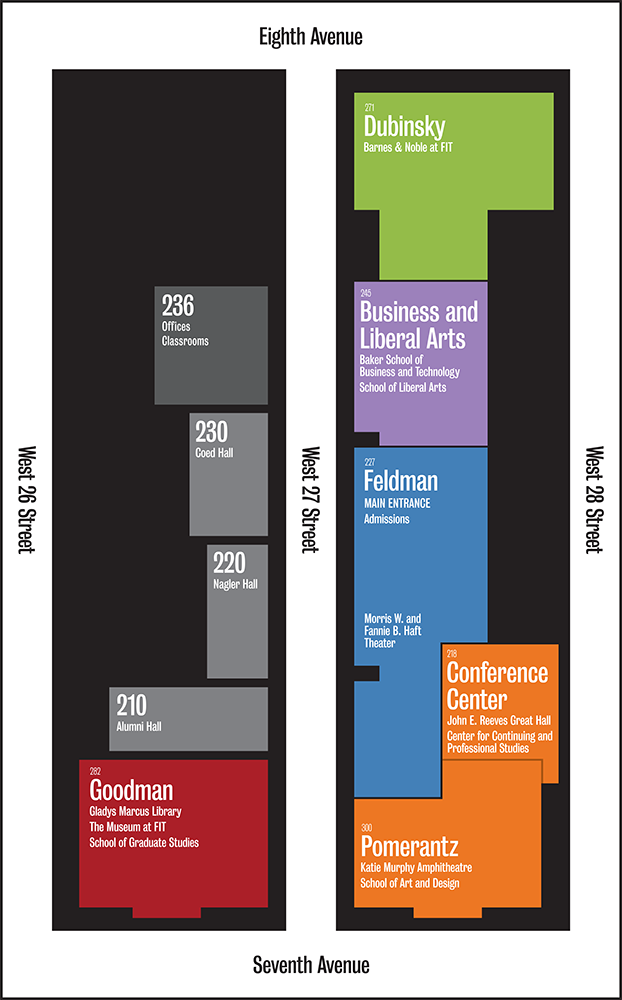 Footwear and Accessories Design AAS
Feldman Center—Lobby, 2nd Floor Vestibule
Footwear and Accessories Design BFA
Feldman Center—Lobby, Showcase
Advertising and Digital Design
Animation, Interactive Media, and Game Design
The Museum at FIT—Gallery FIT
Fabric Styling
Fashion Design BFA
Fashion Design—Art
Fashion Design—Menswear
Jewelry Design
Packaging Design
Goodman Resource Center—Lobby
Fine Arts—Sculpture
Fine Arts—Painting
Pomerantz Center—Main Lobby Gallery
Fine Arts—Painting
Pomerantz Center—North Wall
Photography and Related Media
Pomerantz Center—Back Gallery
Fine Arts—Sculpture
Pomerantz Center—Elevator Lobby
Visual Presentation and Exhibition Design
Pomerantz Center—Lobby Windows
Pomerantz Center—2nd Floor Studio Space
Illustration
Textile/Surface Design
Toy Design
Fine Arts—Painting
Fine Arts—Sculpture
The Museum at FIT—Main Gallery
Graphic Design
Interior Design
The Museum at FIT—Entrance Gallery
Note: The Museum at FIT is located in the Goodman Resource Center on the campus map.