A 10-week Certificate Program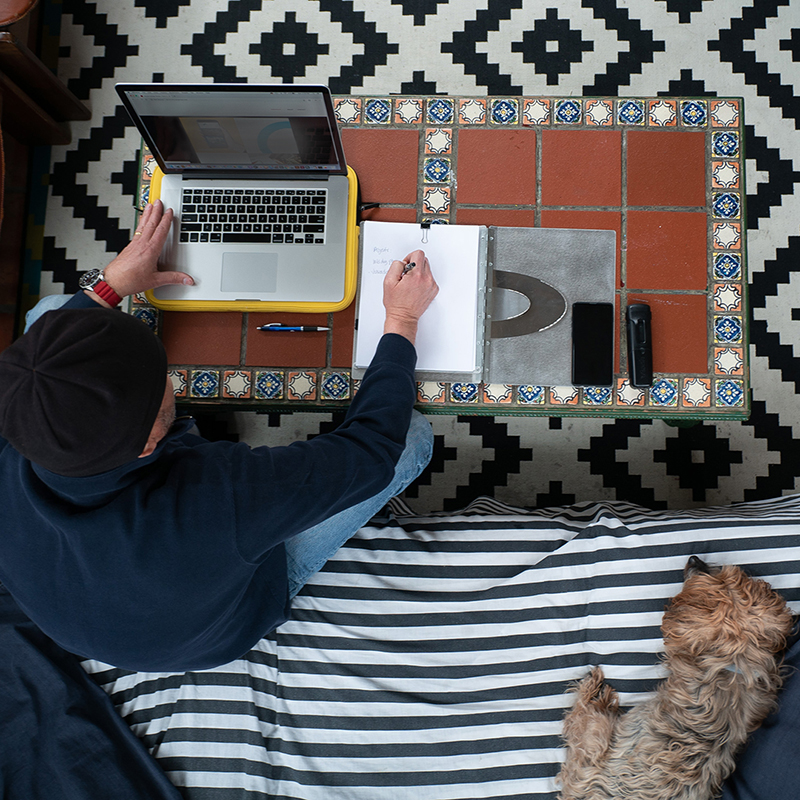 Spring 2021 Dates (Remote Online)
SXU 003: March 16 - May 20, 2021
Time: Every Tuesday and Thursday, 11:00am to 2:00pm EST
Tuition: $1,000* - $1,200
Online Platform: Webex
**Register before 4pm on March 10.
FIT's The Language of Art and Design is first and foremost a language program for non-native speakers of English focusing primarily on written communication skills by means of covering topics related to art and design. Through small group work, individual work with the instructor, readings, meetings with FIT students, and sessions with guest speakers, students will develop and expand their communication skills, vocabulary, and use of proper syntax. The goal of the course is to give students linguistic competency to talk and write about art and design. Resources such as fashion, art and design websites and social media, as well as various museums' and galleries' digital collections are utilized. Assignments (written and oral) are designed to require students to use the language of art and design in an authentic and engaging way.
Who is this class for?
Non-native speakers of English with a minimum of an intermediate level proficiency of English and a strong interest in the fashion industry and sustainability.
*Package price of $2,000 ($1,000 each) when you register for both SXU 002 and SXU 003 in the same semester and transaction.
**Before registering, students' oral communication skills in English need to be assessed through an online interview with the coordinator of the program. Students should send an email to [email protected] as soon as possible to schedule an interview on Webex or Google Meet.
Technology and other requirements: High-speed internet connection, computer capable of running the latest browser and streaming media, and built-in or external webcam and speakers.
---
What You Will Learn
Linguistic competency (vocabulary, grammatical structures and nuanced language) to discuss both orally and in writing topics related to art and design
A more sophisticated ability to read and write college level English
More developed critical thinking skills in the context of content related to art and design
Experience in communicating with native speakers in authentic situations
Why FIT?
Classes taught by top language instructors
Program helps you improve your fluency and comfort in using English as tool of communication
Curriculum created by expert instructional designers
This English for Special Purposes course puts English into a real world context
Earn a certificate from FIT/SUNY, a world renowned college of art and design, business and technology
Meet Our Faculty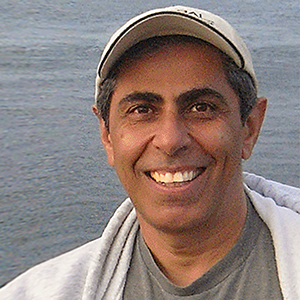 Nadim Essey
With a background in philosophy (BA) and linguistics (MA), Nadim is passionate about language in both the written and visual form. He believes that language not only allows us to understand our world, but that understanding also allows us to articulate and give shape to ourself and share that communication with others in tangible form. In doing so, our engagement with ourself and our environment is deepened. He has published numerous art reviews and has published three photography books. His work has been shown in galleries, both as part of group shows and several solo exhibitions. His present photographic work is in the realm of minimalist photography bordering on abstraction.
Outline
Brief Overview of Art and Design History
Classifications of Art
Elements of Art
Description
Analysis - Guidelines for Looking
Interpretation
Evaluation
The Design Process
Hands-on Exercises
A Final Multi-modal Presentation
---
Center for Continuing and Professional Studies (CCPS)
FIT's CCPS offers credit and noncredit courses in fashion, business, design, computer technology, and marketing, as well as a range of certificate programs to help you enter and advance in the fashion and related industries. With short seminars, multi-session courses, and flexible schedules, you can learn at a time and pace you can manage and afford. Hot Topics short courses and noncredit certificate programs give companies and their employees an advantage in today's competitive business world, whether the need is for training or retraining.