Earn a Certificate in 5 Weeks

More creative designs. Faster time to market. Less waste. All the benefits of a digital workflow with Browzwear 3D and the Open Platform.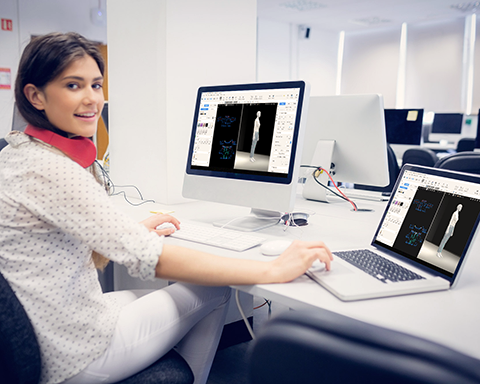 Summer 2021 Dates (Remote Online)
CTD 355 55A/B: June 7 - July 19, 2021 (skips July 1 and 5)
Days/Time: Mondays and Thursdays, 6:10pm to 9:10pm EDT
Course Full
Tuition: $1,360 - $1,510
Online Platform: Remotely via Webex
Browzwear System Requirements
VStitcher is an industry leader in 3D garment creation. It is a comprehensive, intuitive, and technological apparel design solution that allows you to bring the garments you envision to life on screen. Implement countless optional design details, change fabrics, colors, adjust fit accurately, sizes, trimmings, and multiple additional design parameters at the click of a mouse. Your designs will be displayed in a photorealistic 360° view combined with animation simulating wear in motion, to support fit optimization. Patterns will be automatically generated for you, which can be easily exported as AAMA/ASTM .dxf format. VStitcher will significantly shorten the translation process of your design concept into reality, and thus support you in realizing your vision and maximizing your design potential.
Required: Basic computer skills, knowledge of Adobe Illustrator and garment construction.
Technology Requirements
Computer specifications required: Browzwear System Requirements. You will also need to access your FIT Google Drive for instructor files.
---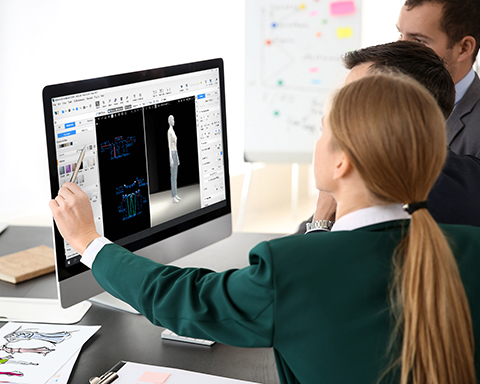 You Will Learn How To:
Work in a 3D design environment
Develop basic blocks into new garments
Build fabric and trim libraries for future collections
Use 3D imaging to test fit of patterns across a range of activities
Create and manipulate virtual samples
Apply a variety of fabric textures and prints onto 3D images to see how garments are affected
Import and export patterns to Gerber, Lectra or other pattern-making systems
Why FIT?
Classes taught by top industry experts
Free access to VStitcher software and Browzwear's help center for two months after the end of the course
The focus is helping you prepare for the growing demand for 3D apparel designers
Program helps you prepare a capsule collection for your portfolio
Certification from a world-renowned college
Meet Our Faculty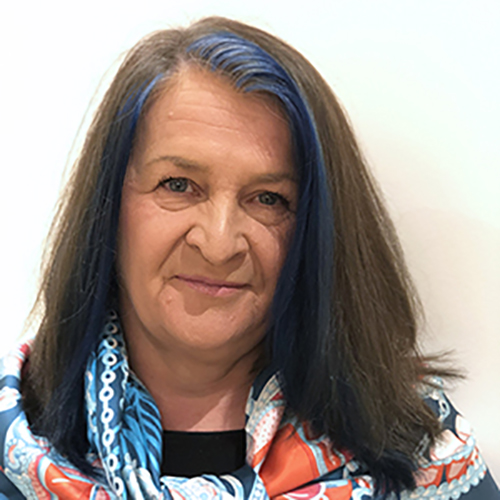 Barbara Joan Burger brings over 30 years' experience across three countries in apparel and apparel technology as both employee and consultant. She has worked with The William Carter Company, Computer Design Inc., Lectra, Dupont, Fabrics2Dye4, Talbots, Coldwater Creek, PVH and now Browzwear Global. She thoroughly understands the technological needs of the apparel design process from concept through the evolution of a garment design. She helps companies use technology to speed time to market and quickly respond to market shifts.

Center for Continuing and Professional Studies (CCPS)
FIT's CCPS offers credit and noncredit courses in fashion, business, design, computer technology, and marketing, as well as a range of certificate programs to help you enter and advance in the fashion and related industries. With short seminars, multi-session courses, and flexible schedules, you can learn at a time and pace you can manage and afford.
Browzwear
The fashion industry is undergoing a digital revolution. Until recently, fashion went from paper sketches, to paper patterns, to hand-sewn samples. Today, thanks to a new generation of technology, leading fashion companies are doing it all in true-to-life 3D. Browzwear is proud to be an innovative leader in the digital apparel revolution.