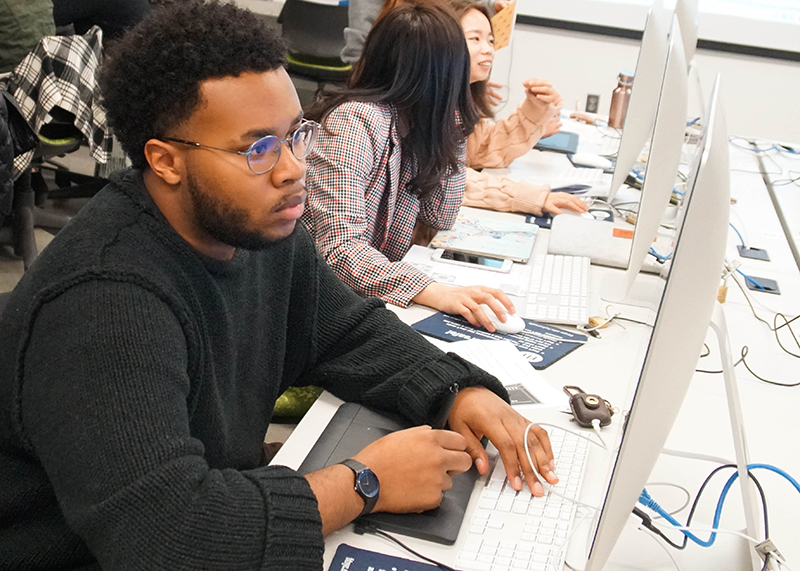 We know you're busy. That's why FIT's Center for Continuing and Professional Studies has noncredit courses for adults that will fit your demanding schedule.
Consider working towards one of our many Noncredit Certificates.
CLICK BELOW TO VIEW AND REGISTER FOR NONCREDIT COURSES
Career Insights
Personal growth, branding and exploration.

Online Courses
Take an online course from wherever you are.
Business Management and Entrepreneurship
Intensive comprehensive programs offering credential training and career alternatives.

Design and Business Software
Digital solutions popular in fashion business and design.
Fashion Career Essentials
Short courses offering business methods presented by industry experts.

Talks and Tours: Fashion Resources
Fashion-related trend and cultural influence lectures plus visits.

Product Development / Manufacturing
Fit, quality, and logistics training for anyone involved in sourcing, product development, and manufacturing.

Creative Service Businesses
Career training for servicing clients in fields that require art and design fundamentals.

Design and Fine Craft Studios
Hands-on workshops for artistic enrichment.