10-Week Course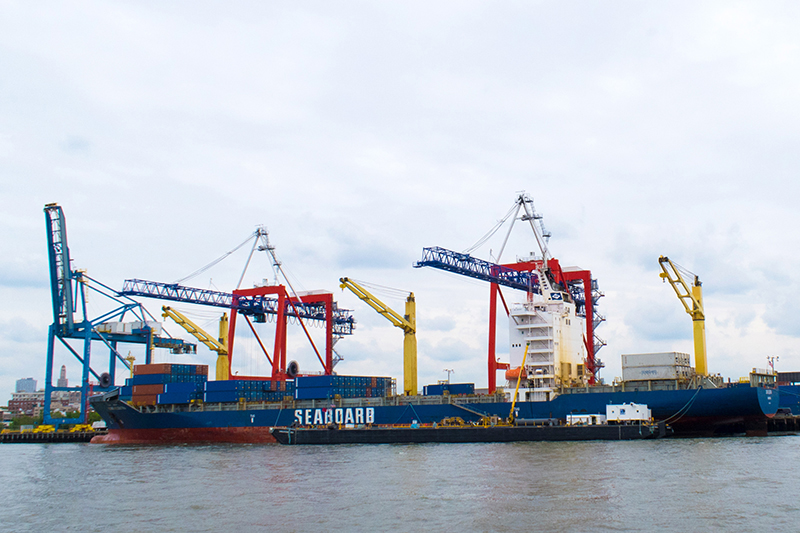 As globalization continues to move forward, companies must continually expand their expertise in accessing international markets. International shipping remains daunting for many new or inexperienced companies, particularly small and medium-sized firms. Larger firms require personnel to acclimate quickly and require focused training to bring personnel up to speed on how to navigate the sequence of formalities critical to international freight forwarding.
This 25 hour course will provide sourcing, production, and transportation and logistics professionals an understanding of the unique requirements of international transportation and logistics. Participants will gain insight into cargo handling, documentation and communication, which directly impact your company's performance, operations and revenues. The course provides a high level viewpoint of real-world challenges importers and exporters face every day. Upon completion of the course the participant will have practical knowledge of the forwarding of shipments by ocean and air.
Dates TBA
IFM 001-55A: TBA
Time: Every Wednesday, 6pm to 8:30pm
Tuition: $1,500
Location: TBA
Course Benefits
Increase product distribution and sales through international markets.
Avoid costly mistakes. Understand supply chain documentation and protocols requirements.

Increase business growth and profits by using trading channels effectively.
Meet Our Faculty
Dorothy Von Ahnen is a respected business leader with 21 years' experience in the maritime industry. A skilled professional with expertise in sales, leadership, negotiation, and business development in the import/export, freight forwarding, air, and ocean transportation sectors.

As a Global Client Manager for Maersk Line, a Danish international container shipping company, Dorothy has experience leading in-house training sessions and as a mentor to junior executives. Maersk is the largest operating subsidiary of the Maersk Group and is the world's largest container shipping company by both fleet size and cargo capacity.

Prior to joining Maersk, Dorothy held the position of VP Sales for Apex Logistics. Apex is a global freight forwarder servicing a variety of customers and commodities with their transportation needs. This includes Air, Ocean, Brokerage and Intermodal services.

Before joining Apex, Dorothy spent more than a decade at APL, Ltd., a global transportation provider, as a District Sales Manager, covering six major markets, all commodities, in all directions of trade.

Dorothy holds a baccalaureate degree from Fairleigh Dickenson University, and is scheduled to complete their Masters Degree program in Supply Chain Management in 2021.
---
Course Outline
International Transportation Infrastructure


Physical ■ Transportation Components ■ Institutional ■ Pressure Groups

Operations


Supply Chain Impact of Structure ■ How cargo moves across the U.S. ■ Rail ■ Intermodal ■ Ocean Ports ■ Airports

Carriers - Capacity and Alliances


Maersk, MSC, CMA-CGM, MOL, OOCL, Cosco, Evergreen, etc. ■ 2M, The Alliance, Ocean Alliance ■ Niche Carriers (ie:Matson) ■ Air Carriers

Freight Forwarders / Other Transportation Intermediaries

Roles ■ TransportationServices ■ Carrier affiliation ■ Information Services

Contract Development and Costs

Port Pairs ■ Demurrage, Detention ■ Dead space ■ Arbitraries ■ Fuel Surcharges ■ FMC Regulations

The New Freight Marketplace


Evolution of the Spot Rate Market ■ The Innovators and Disruptors ● Flexport ● Freightos ● Amazon ● Uber Freight ● Cogoport ● Yimidida ■ The Digital Imperative

Tariff Trauma / Current Issues


Network Impact ■ Supplier Impact ■ Buyer Impact ■ End result to consumer

International Regulation


SOLAS and VGM ■ Hazardous Materials ■ Material Safety Data Sheets

Supply Chain Finance


Letters of Credit ■ Buyer/ Seller Terms ■ Credit options

Global Responsibility

Sustainability ■ IMO 2020 ■ C-TPAT ■ ISF ■ Corporate compliance