The Experiential Designers and Producers Association (EDPA), in partnership with the Fashion Institute of Technology's (FIT) Executive Education, is excited to now offer you the first Designer's Certification program created by industry experts specifically for individual designers in the customer experience industry.
The certification is a globally recognized designation that demonstrates the highest professional standards in experiential, exhibition and event design. Individual designers at any level in their careers can leverage this advanced training to further their skills. With the EDPA Designer's Certification program, you will walk away with immediately applicable knowledge of current and cutting-edge methods, techniques and technology that drive experience based-designed environments.
Registration deadline: April 1, 2020
DESIGN YOUR FUTURE
Earn the certification that demonstrates the highest professional standards in experiential, exhibition, and event design.
5 online courses with 1 seminar onsite at FIT/NYC
Online courses begin in May and run through August
Two weeks per studio course; three evenings 7-9pm and one weekend day 11-2pm
Six required courses
Total cost of certification: $5,700
---
COURSES
STUDIO 1: Technical Skills Advancement (Online)
STUDIO 2: Concept and Ideation (Online)
STUDIO 3: Design Development: Domestic and International (Online)
STUDIO 4: Media Integration & Emerging Technologies (Online)
SEMINAR 1: Presentation Skills (Online)
SEMINAR 2: Professional Practices and Business Development (In-person)
---
MEET THE INSTRUCTORS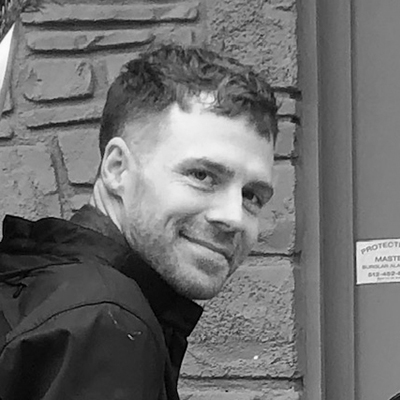 ADAM CARNES
"I design exhibits, events, and interactive experiences for all kinds of people in all sorts of spaces. I'm a sucker for great stories and broken rules."
Adam Carnes is a seasoned creative lead with a demonstrated history of producing experiential exhibits, events, and interactive media installations. Over 10 years he has developed a reputation as an excellent communicator with an eye for detail and a knack for big ideas. Recently his professional focus has been on directing remote, multidisciplinary teams in the creation of narrative-driven experiences that blend physical and digital space.
Adam is currently a Sr. Customer Experience Designer for Derse and resides in Mexico City. He has given talks on mixed reality at the ExhibitorLive conference for the last 2 years and his work was featured in Exhibitor Magazine's Best of CES 2018. He is a co-founder of Vurv, an art collective creating interactive and immersive works in Austin, TX. In 2017, Vurv was selected to represent the city of Austin at the UNESCO Media Arts Festival in Gwangju, South Korea.
Adam teaches Concept, Ideation, & Audience as part of the EDPA + FIT Design Certification Program. He holds an MA in Exhibition and Experience Design from FIT.
Connect with Adam on LinkedIn
See Adam's work at adamisgood.com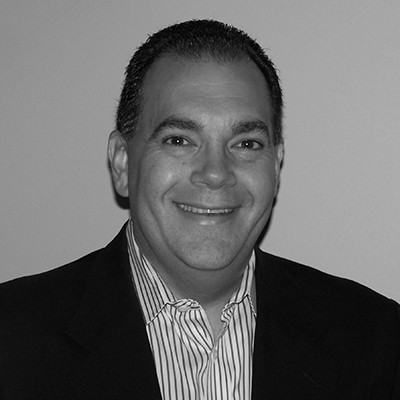 ROB COHEN
Rob Cohen is a VP and Principal in Display Supply & Lighting, Inc. and its related group of companies. Having grown up working in a family owned business, Rob studied business as an undergraduate, spent a year completing a commercial loan officer training program at a commercial bank, went to law school and then practiced law for 12 years focusing on business and corporate law. While practicing law, he represented businesses ranging from sole proprietors to publicly traded companies regarding a wide range of business and transactional matters.
Missing the business world and with the backing of a group of angel investor, Rob purchased a small lighting company making clamp on arm lights for the trade show industry in 1996. Since then, he has been a part of merging companies together, creating new entities, growing companies, developing and selling products and marketing these entities.
Rob is a Past President of the EDPA, serves on the Board of the EDPA Foundation, is Chairperson of the Academic Advisory Board for FIT's Master of Arts Program in Exhibition and Experience Design and is involved with a number of non profit organizations.
Since 2008, Rob has been a guest lecturer in FIT's Master of Arts Program in Exhibition and Experience Design in the areas of Lighting Design and Owning Your Own Business and Working in the Experiential Industry. In 2019 Rob also instructed a certificate course on Professional Business Practices at FIT.
Rob resides in Framingham, MA with his Wife, Lisa of 27 years (and their dog Ella) and has 2 grown daughters.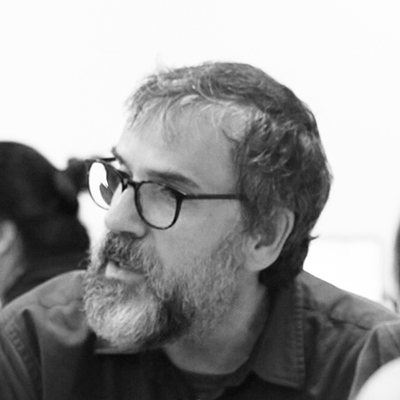 JOE KARADIN
Joe Karadin is the Executive Creative Director and Co-Founder of TESSELLATE. A highly experienced architect and exhibit designer, Joe has more than 22 years of experience in immersive environmental design.
Joe leads multidisciplinary design teams on projects as diverse as branded retail environments, museum exhibit design, corporate environments and media architecture installations. His passion is exploring new ways of creating, communicating, and producing physical and digital design to shape experiences. His design practice focuses on the complex interconnections between content, experiential narratives, and spatial arrangements spanning across many different project types.
Prior to becoming a founding member of TESSELLATE, Joe was the Director of Physical Design at ESI Design. He has tenured at Thinc Design, Interbrand, Lippincott and other notable design firms. He has won several awards and distinctions for his work on the AT&T GNOC, the Edward M. Kennedy institute, the Studio Xfinity retail store, and as a finalist for his design of the World Trade Center Memorial.
Joe teaches as an Adjunct Instructor of in the Graduate Exhibition & Experience Design Program at FIT in New York City and graduated from Cornell University with a Bachelor of Architecture.
Connect with Joe Karadin on LinkedIn
See Joe Karadin's work with TESSELLATE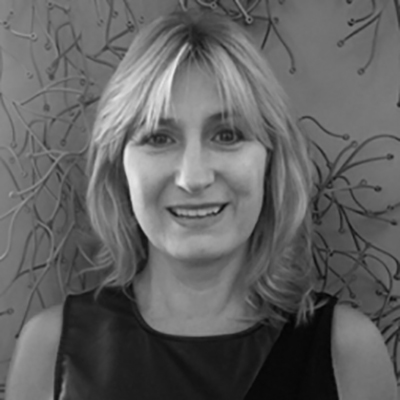 TRENT OLIVER
Trent Oliver is the Principal, Managing Director of Blue Telescope. Blue Telescope expands the human experience through design and technology. After starting in theatrical production, migrating into film and digital creation, she co-founded her own company, Blue Telescope. As Managing Director, she's overseen the company grow to be both respected and lauded, guiding an in-house team that has won more than 100 awards for creativity for their engaging, boundary-pushing interactives. She has executive-produced exhibits for clients such as Liberty Science Center, BBC, NPR, Hewlett-Packard, Xerox Executive Briefing Center digital experiences and many more.
Connect with Trent Oliver on LinkedIn
See Trent Oliver's work with Blue Telescope