Residential Life
Your home in the heart of New York City.
FIT's residence halls on West 27th and West 31st streets make up our own special neighborhood, a safe and caring environment offering everything you need to live, learn, connect, and thrive.
Residence Halls
Join the 2,300 students who live in one of our four residence halls. We offer traditional residence hall rooms and apartment-style suites.
Whether you live on West 27th Street or West 31st Street you're still around the corner from the chic and dynamic Chelsea neighborhood, the Garment District, the Theater District, Hudson Yards, and more. View our residence halls.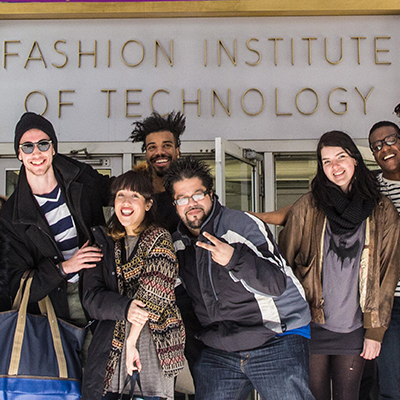 Gender-Inclusive Housing
Both new and returning students are welcome to opt in to gender-inclusive housing, which means you can live with roommates of any sex or gender identity.
Learn More
Contact Us
---
Alumni Hall
210 West 27th Street, First Floor
Phone: (212) 217-3900
Fax: (212) 217-3901
Kaufman Hall
406 West 31st Street, First Floor
Phone: (212) 217-3930
Fax: (212) 217-3931
Office Hours
Both Offices: Mondays–Fridays, 9 am–5 pm
---