Degree Details
FIT offers an Associate in Applied Science (AAS) degree and a Bachelor of Fine Arts (BFA) degree in Fine Arts. See eligibility requirements before you apply.
Noted artists regularly visit campus to share their perspectives on art and art-related careers in guest lectures and panel presentations. Past guests include Derek Fordjour, Jules de Balincourt, and Shara Hughes.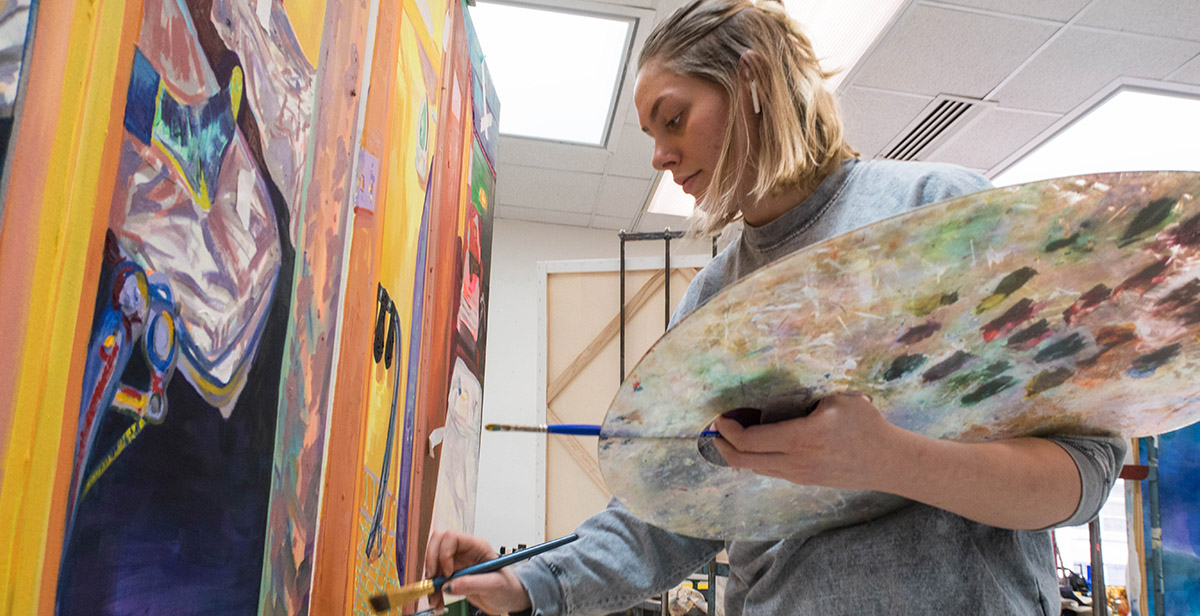 The two-year AAS curriculum provides a strong foundation in Fine Arts, focusing on the basics of:
fundamentals of 2D and 3D design
life drawing and general drawing
representational and abstract painting
sculpture
printmaking
In the last semester of the AAS program, students have the opportunity to study abroad in the rich cultural and historical setting of Florence, Italy.
Many students go on to the BFA program for more advanced study, to further develop their conceptual thinking and individual voice. The curriculum includes a last-semester thesis project in sculpture or painting and an internship in a museum, art restoration company, or other art-related setting.
Contact Us
If you have questions about this program, please reach out.
Fine Arts
School of Art and Design
Pomerantz Center, Room D343
(212) 217-5860