Civility Week 2021

October 12-16, 2021
President Joyce F. Brown and the entire college community are focusing their efforts on educating and promoting civility and coming together. Civility Week will be entirely virtual this year. There will be presentations, workshops, and a Diversity Comic Con focusing on civility now and in a post-pandemic world.
The events are for the FIT community only (employees and students). Diversity Comic Con is open to the public.
You will need to enter FIT credentials (firstname_lastname) and password to access the page.
Civility Week 2021 Keynote Presenter: Dr. Yolanda Sealey-Ruiz
Tuesday, October 12, 10 am
Dr. Yolanda Sealey-Ruiz is an award-winning associate professor at Teachers College, Columbia University. Her research focuses on racial literacy in teacher education, Black girl literacies, and Black and Latinx male high school students. A sought-after speaker on issues of race, culturally responsive pedagogy, and diversity, Sealey-Ruiz works with K-12 and higher education school communities to increase their racial literacy knowledge and move toward more equitable school experiences for their Black and Latinx students. Sealey-Ruiz appeared in Spike Lee's 2 Fists Up: We Gon' Be Alright, a documentary about the Black Lives Matter movement and the campus protests at Mizzou. Her co-authored book with Dr. Detra Price-Dennis, Advancing Racial Literacies in Teacher Education: Toward Activism for Equity in Digital Spaces, will be published in April 2021.
Her first full-length collection of poetry, Love from the Vortex & Other Poems (Kalediscope Vibrations LLC), was published in March 2020, and her sophomore book of poetry, The Peace Chronicles, was released in July. Watch On-Demand
Diversity Comic Con 2021
Friday, October 15 and 16
Diversity Comic Con (Open to the Public)
The Fourth Annual Diversity Comic Con at FIT will be held online, Friday, October 15, through Saturday, October 16. This year's theme is "Stop the Hate!" in response to recent crimes perpetrated especially against Asian Americans.
Programs will include panel discussions, a drawing content, a cosplay pageant, a networking party and a virtual exhibition floor. FIT students and faculty are especially invited to be exhibitors.
This year's guests include Shelly Bond (Black Crown), Wendy Chin-Tanner (A Wave Blue World), Josipa Čok (Eco Woman), Melody Cooper (Humanoids), Ray Felix (Bronx Heroes), Karen Green (Columbia University), Joseph Illidge (Heavy Metal Magazine), Enrica Jang (Red Stylo Media), Joshua Luna (Image Comics), Evan Narcisse (Marvel Comics), Tintin Pantoja (Simon & Schuster), Budjette Tan (Netflix), Tak Toyoshima (Secret Asian Man), Billy Tucci (DC/Marvel), and many more!
To be an exhibitor or for more information, please email Ramon Gil at [email protected] or go to diversitycomiccon.com.
Diversity Comic Con is an annual event that celebrates diversity in the comic arts and is fully sponsored by a grant from the FIT Diversity Council.
Schedule of Events
FRIDAY
Beyond Superheroes: Dynamic Characters in Comic Books; Friday, October 15 @ 4:00pm EST
How to Self Publish; Friday, October 15 @ 6:00pm EST
SATURDAY
Countering Asian Hate; Saturday, October 16 @ 12:00pm EST
The International Comics Scene; Saturday, October 16 @ 2:00pm EST
The Authentic Voice: Showing "isms" in Comic Stories; Saturday, October 16 @ 4:00pm EST
Drawing Contest; Saturday, October 16 @ 6:00pm
Creator Virtual Networking; Saturday, October 16 @ 8:00pm EST
All can be accessed from http://www.diversitycomiccon.com
Black History Month 2021

Throughout the month of February
The theme was The Black Family: Representation, Identity, and Diversity.
The Black family has been a topic of study in many disciplines—history, literature, the visual arts and film studies, sociology, anthropology, and social policy. Its representation, identity, and diversity have been reverenced, stereotyped, and vilified from the days of slavery to our own time. The Black family knows no single location, since family reunions and genetic-ancestry searches testify to the spread of family members across states, nations, and continents.
While the role of the Black family has been described as a microcosm of the entire race, its complexity as the "foundation" of African American life and history can be seen in numerous debates over how to represent its meaning from a historical perspective—as slave or free, as patriarchal or matriarchal/matrifocal, as single-headed or dual-headed household, as extended or nuclear, as fictive kin or blood lineage, as legal or common law, and as Black or interracial. Variation also appears in discussions on the nature and impact of parenting, childhood, marriage, gender norms, sexuality, and incarceration. The family offers a rich tapestry of images for exploring the African American past and present. (From the Association for the Study of African American Life and History)
2021 events were held entirely virtually.
Virtual Exhibition: Back to the Present (OPEN TO THE PUBLIC)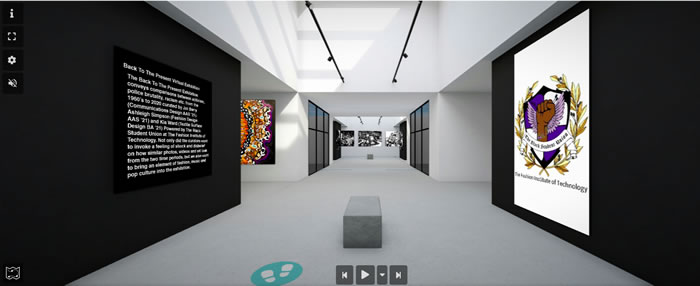 Powered by the Black Student Union (BSU) at FIT, the Back to the Present virtual exhibition conveys comparisons between activism, police brutality, and racism from the 1960s to 2020 through art submitted from all over the country. Not only did the curators want to invoke a feeling of shock and disbelief on how similar photos, videos, and art look from the two time periods, but they also wanted to bring an element of fashion, music, and pop culture into the exhibition.
Back to the Present is curated by the BSU's Joi Berry, Communications Design AAS '21; Ashleigh Simpson, Fashion Design AAS '21; and Kia Ward, Textile/Surface Design BFA '21.
This virtual exhibition is hosted by the Art and Design Gallery at FIT and is also sponsored by the Diversity Council of FIT.
BLACK HISTORY MONTH OPENING PROGRAM AND KEYNOTE ADDRESS
Wednesday, Feb. 3, 12:30–2 pm
Greetings from Dr. Joyce F. Brown, President of the Fashion Institute of Technology
Black National Anthem
Keynote Speaker Piper Anderson, founder and president of Create Forward; introduced by Dr. Ron Milon, Chief Diversity Officer. Anderson's talk followed by a Q&A.
Opening Reception
Thursday, February 4, 1-2 pm
RACISM AND STRUCTURAL CHANGE
Thursday, Feb. 4, 4–5 pm
Dr. Ron Milon and Taur Orange
Structural racism—the normalized and legitimized range of policies, practices, and attitudes that routinely produce cumulative chronic adverse outcomes for people of color—is the main driver of racial inequality in America today. This presentation will present information on the origins of systematic racism in this country and what we can do to change it both short and long term. Please note that this session is not part of the Diversity Ambassador Program.
DIVERSITY COUNCIL MEET AND GREET
Wednesday, Feb. 10, 9–10 am
The council invites all members of the FIT community to a virtual meeting to ask questions, make suggestions, and find out more about the activities and initiatives of the Diversity Council.
HOW TO TALK ABOUT RACE: WHITE FRAGILITY
Thursday, Feb. 11, 3–4 pm
Dr. Ron Milon and Taur Orange
Talking about race, although hard, is necessary. "How to Talk About Race" is a presentation based on Robin DiAngelo's book White Fragility. The presentation will discuss ways to have true discussion about race and how we can work to change our biases and come up with new rules for positive engagement and change. Please note that this session is not part of the Diversity Ambassador Program.
Virtual Visit: NYS Harlem Art Collection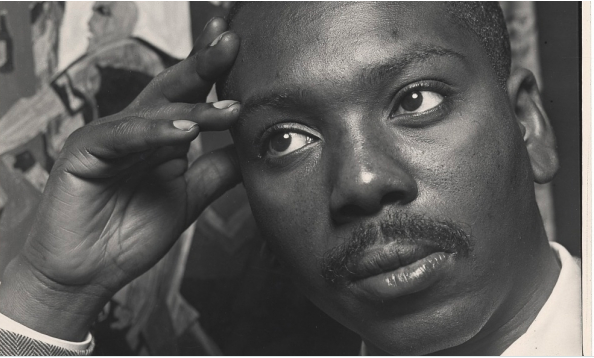 Alfredo Valente. Jacob Lawrence, 1957. Alfredo Valente papers, 1941–1978.
Explore the artwork of the New York State Harlem Art Collection.
Black Retail Action Group (BRAG)
Friday, Feb. 19, 6 pm
BRAG alumni are coming home to discuss their professional careers after graduating from FIT.
Black-Owned Businesses Talks
Monday–Friday, Feb. 22–26, noon–2 pm
Black-owned entrepreneurs will share their journeys in creating their businesses and give advice for young aspiring Black business owners.
BODY + LANGUAGE: INVOKING REMEMBERING AND EMBRACING OURSELVES
Monday, February 22, 11 am-noon
Steven Johnson, adjunct faculty, Fine Arts
A guided cross-cultural and cross-generational drawing activity. Download Activity Instructions (.PDF)
BODY + VISION: DREAM MAPPING, ENVISIONING, AND DECOLONIZING THE IMAGINATION
Tuesday, February 23, 11 am - noon
A guided cross-cultural and cross-generational drawing and listening activity. Download Activity Instructions (.PDF)
UCE OF FIT: RACIAL JUSTICE, ACTIVISM, AND JIM CROW IMAGERY (OPEN TO THE PUBLIC)
Tuesday, Feb. 23, 5:30–7 pm
Dr. Michael Jeffries, dean of Academic Affairs, Wellesley College
Dr. David Pilgrim, founder and creator of the Jim Crow Museum
---
BODY, SPIRIT, AND REFLECTION: EMBRACING AND METABOLIZING OTHERNESS
Wednesday, Feb. 24, 11 am–noon
Download Activity Instructions (.PDF)
Steven Johnson, adjunct faculty, Fine Arts
A guided cross-cultural and cross-generational drawing and connecting activity.
---
MAAFA READING/DEDICATION AND VISUALS OF THE TRANSATLANTIC SLAVE TRADE
This event has been canceled.
Wednesday, Feb. 24, 4–5 pm
Maafa—the Kiswahili word for "calamity" or "catastrophe"—is the term used for the African holocaust of 10 million slaves who were killed in the transatlantic slave trade in America. Please join us for a virtual commemoration to honor those who lost their lives.
---
VIRTUAL CONCERT OF THE HARLEM OPERA THEATER
Wednesday, Feb. 24, 6–8 pm
Yasemin Celik Levine and Paul Clement
The Presidential Scholars Program is collaborating with the African American and Africana Studies minor to host a virtual concert of the Harlem Opera Theater. They will be presenting a concert titled "Black in Opera," and then doing a talk-back with the director, Professor Gregory Hopkins, and selected performers.
---
THE RICH LEGACY OF THE BLACK EXTENDED FAMILY FROM SLAVERY TO THE PRESENT
Thursday, Feb. 25, 1–2 pm
Shawn Grain Carter, associate professor, Fashion Business Management; Laticha Brown, assistant professor and assistant chair, Fashion Business Management.
---
BACK TO THE PRESENT VIRTUAL ARTIST TALK
Five to seven artists featured in the Back to the Present exhibition will be featured. They will speak about their work and tell attendees about themselves and their practice.
---
STELLA JEAN IN CONVERSATION WITH VALERIE STEELE (OPEN TO THE PUBLIC)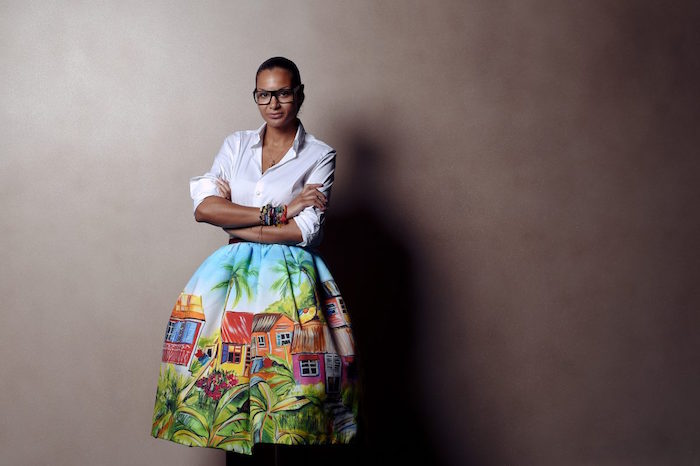 The Museum at FIT presents a discussion with Stella Jean, the Italian-Haitian fashion designer, and Dr. Valerie Steele, director of MFIT. They will discuss how to expand diversity in the Italian fashion system. Stella Jean, whose clients include Rihanna and Beyoncé, collaborates with artisans in Africa and Haiti, and has been an advocate for Black designers in Italy.
---
BLACK ENTREPRENEURSHIP: A MOTHER-DAUGHTER CONVERSATION
Event was on Thursday, Feb. 25, 7–8 pm. Watch on-demand.
Moderated by Elena Romero, assistant professor, Advertising and Marketing Communications
Panelists: Shara McHayle and Jade Everett, founders of Hoop 88 Dreams
Meet the mother-daughter team behind the new jewelry brand Hoop 88 Dreams launched August 2019. They'll discuss Black entrepreneurship, family and business, and brand-building strategies necessary to develop and sustain a successful jewelry business.
---
GLOBALLY CONNECTED AT FIT WITH ALUMNA JO-WELL PAUPAW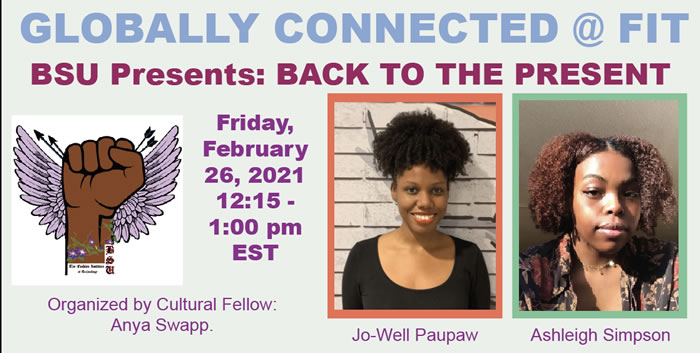 Friday, Feb. 26, 12:15–1 pm
Presented by the Black Student Union
Hosted by the Office of International Programs, History of Art, and the Cultural Fellows program

Join Cultural Fellow Anya Swapp as she introduces Black Student Union Vice President Ashleigh Simpson in an interview with Jo-Well Paupaw, senior writer and producer for Black Entertainment Television and Advertising and Marketing Communications alum. While exploring some concepts within the BSU's Back to the Present exhibition, parallels are drawn to Jo-Well Paupaw's career journey. Through this conversation, they will discuss the importance of Blackness in creative industries like fashion and entertainment, while finding a likeness in their work. Learn more about the Globally Connected at FIT series.
---
SOULFUL COOKING WITH ESSENCE K. WHITE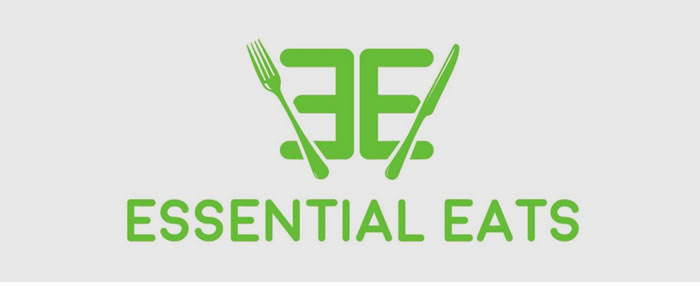 Friday, Feb. 26, 6:30–8 pm
Join the Black History Month Committee along with the FIT community for a soul food cooking session with Essence K. White. Check her out on Instagram @essentialeats.experience and on her website, Essential Eats Experience.
Ingredients can be found by clicking here.
This is a paragraph describing our different departments and programs. It is an opportunity to showcase the breadth of opportunities. This is a paragraph describing our different departments and programs. It is an opportunity to showcase the breadth of opportunities. This is a paragraph describing our different departments and programs. It is an opportunity to showcase the breadth of.
This is a paragraph describing our different departments and programs. It is an opportunity to showcase the breadth of opportunities. This is a paragraph describing