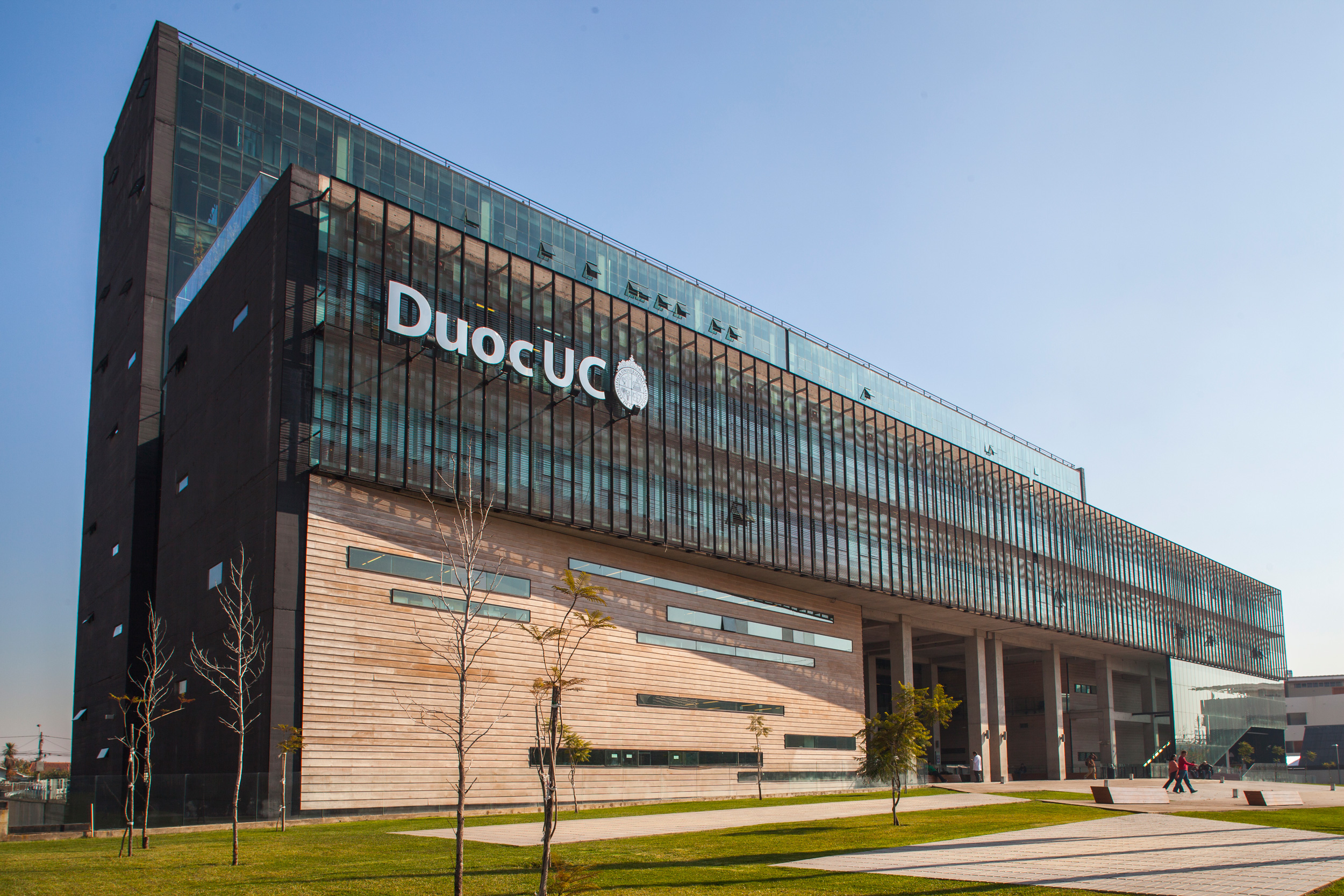 Program Type: Exchange
Duoc UC , located in Viña del Mar, Valparaíso, and Santiago, Chile, is one of the country's most highly accredited academic institutions. Duoc UC is recognized for its curricular approach to design that emphasizes international practices and applications. As for the campuses, Viña del Mar is a coastal city northwest of Santiago known for its parks, beaches, and skyscrapers and Valparaíso is a port city, recognized for its hillside and colorful homes.
Deadline
Approvals on an ongoing basis until 1-Feb: Fall
Early applicants receive preference. Interviews may take place after the application deadline.
Eligibility
Minimum GPA 3.0
Matriculation in a Bachelor's degree program
Students must have completed SP112 or equivalent
Fashion Design students are eligible to participate during their 7th semester (Fall only) and must obtain academic advisement and approval of the department advisor.
Specialization: Sportswear
Portfolio Requirement: When preparing for an interview, please make sure to bring your portfolio that includes your fashion art work and garments you have made. These should be represented as real garments and NOT just photos of garments.
Course Information
A full-time semester credit load at Duoc UC consists of 40-45 local credits, the equivalent to 12 credits at FIT, and should be taken within the school of Design/Diseño. You can expect to take the equivalent of your 7th semester major and related area courses. Spanish language, liberal arts and certain minor courses may also be available to you, depending on your language level. As this is an exchange program, liberal arts courses may also be taken online at FIT at no additional expense.
Spanish Language
Students must have the equivalent of one year of college-level Spanish. An intensive Spanish language course is available in Santiago in the month before the semester starts, and students may have access to Spanish language courses in Viña del Mar, depending on their level.
Fashion Design (Sportswear) Course Information:
Students study within the School of Design (Escuela de Diseño) at the Viña del Mar campus of Duoc and fulfill 7th semester major and related area courses by taking courses in the 3rd and 4th year of the Fashion Design (Diseño de Vestuario) program.
Liberal Arts Course Information:
Students with the requisite level of Spanish may find liberal arts course options in Spanish, Social Sciences, Film and Media, or other fields.
Academic Calendar
A detailed Duoc Academic Calendar can be viewed on the Duoc UC website (typically Semester 2: August - December)
Students are generally expected to arrive the weekend before orientation begins.
Accommodations
Students are responsible for making their own accommodation arrangements for the duration of their stay. Both on and off-campus housing is available to students:
Study Visa
Students will be required to apply for a Student's Resident Visa / Residente Estudiante Titular for the duration of their stay in Chile. Students are encouraged to carefully review the Student's Resident Visa requirements . Supporting documentation will be provided after approval.
Health & Wellness
Health Insurance
FIT requires all students to be covered in the U.S. and internationally for the duration of their study abroad program. Two types of coverage are required:
1. FIT requires students to be covered abroad for the duration of their program. This policy is mandatory, therefore students cannot waive it.
Coverage abroad:

UHC Study Abroad Insurance
*Students will be enrolled and account will be billed before start of program. More detailed information about coverage and claims processes will be provided post-approval.
2. FIT requires students to be covered in the U.S. for the duration of their program. Students may waive the Haylor insurance using the standard waiver process if they already have a U.S. based insurance policy with equal or better coverage.
Program Cost
Duoc UC Financial Budget Sheet
A copy of this form may be brought to Financial Aid Services so that a careful review of your program costs may be completed by an assigned financial aid counselor.
Scholarships
Application, Instructions and Preparations