UX/UI Master Certification
Portfolio & career prep for aspiring UX/UI professionals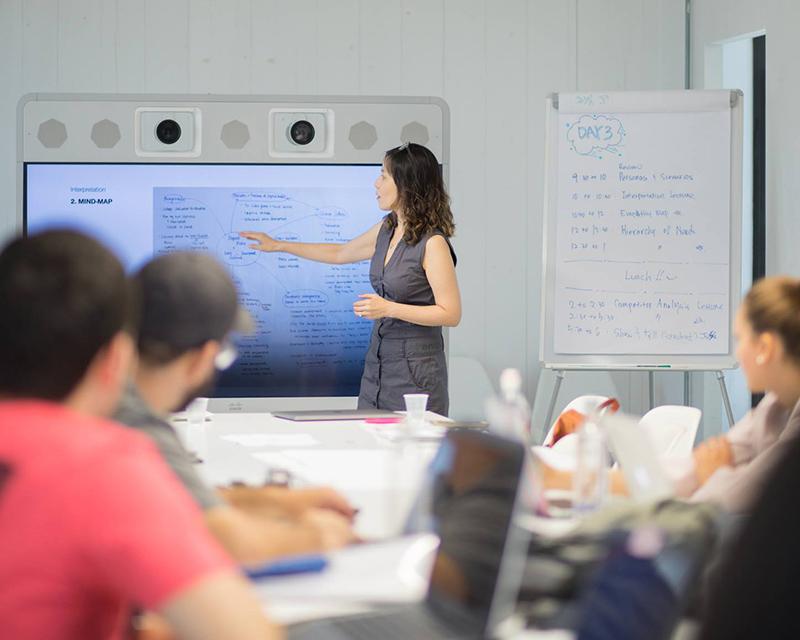 Dates TBD
UXD 002: TBD
Time: Every Wednesday and Occasional Fridays, 6:00pm to 8:00pm EDT
Tuition: $1,800 - $3,600*
Online Platform: Webex
This certificate is geared towards portfolio preparation and launching a new career. It is designed to give you the best chance of employment as a user experience or user interface designer. A team of top experts in the field of UX and UI will provide practical knowledge, portfolio refinement advice, and design challenge assignments. The course will also include job searching and interview tips.
This capstone portfolio certificate course requires a pre-registration review and only eight applicants will be accepted. A successful completion of the certificate will qualify you for additional career assistance. Your resume and portfolio will be shared with our industry contacts with a personal recommendation referral.
This certification is tailored for aspiring UX and UI designers who are at the final stage of their career preparations. To enroll in this program, understanding of the process and principles of UX/UI design, proficiency in UX/UI design software, and pre-registration review are required.
This program is a Synchronous and Collaborative Remote Experiential Learning™ (SCREL™) Certificate Program. Unlike traditional distance and online learning models, SCREL enables real-time interactions between faculty, industry professionals. In addition, our intimate maximum class size of 14 students will enable in-depth discussions and exchange of ideas to maximize your learning experience and results.
Requirements
High-speed internet connection
A design-grade laptop or desktop computer that is capable of running the latest browser and streaming media
Built-in or external webcam and speakers
*Students who have completed FIT's UX design certificate program or UI design certificate program will receive a 10% discount on tuition, and students who have completed both the UX and UI certificate programs will receive a 50% discount.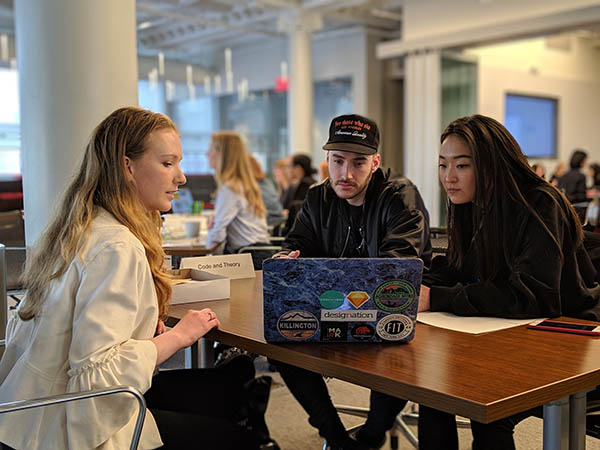 Learn How To
Build a UX/UI portfolio, with the content-first approach, that demonstrates your breadth of experience and establishes a clear career focus
Use the attitudinal strengths needed to succeed in a collaborative and agile workplace of experience design
Present your creative work online and offline as a UX, UI, and product designer
Tackle design challenges
Improve portfolio work and develop new portfolio projects
Improve competency in the technical skills required for the job
Network with top professionals and emerging talents in the field of experience design
Utilize job searching and interview techniques
Meet Your Instructors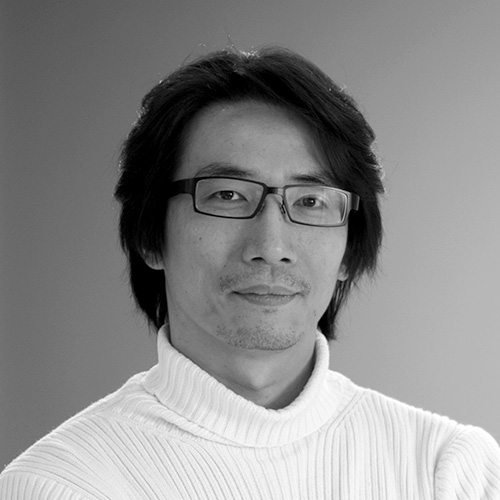 C.J. Yeh
Founder / Creative Director, Cynda Media Lab; and Curriculum Chair, Creative Technology & Design, FIT
C.J. Yeh is a world-renowned expert in branding and experience design. Yeh has published eight books to date, several of which have been adopted by universities in Taiwan as textbooks. His work has been exhibited at some of the most famous museums in the world including MAXXI Museum (Rome), the Museum of Contemporary Art (Taipei), and New Museum (New York). Yeh has won multiple teaching awards including the FIT President's Award for Faculty Excellence, the SUNY Chancellor's Award for Excellence in Teaching, and the Adobe Educators' Choice Awards.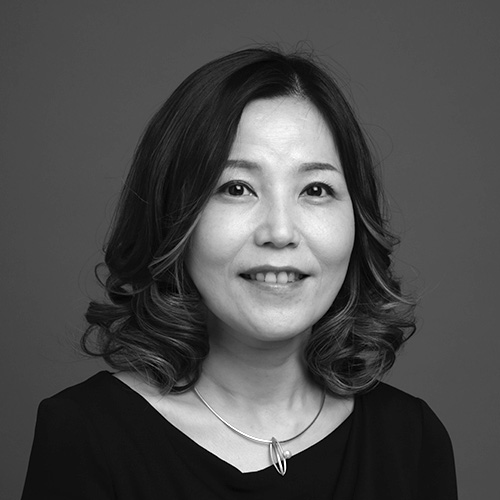 Christie Shin
Partner & Design Director, Cynda Media Lab; and Faculty and Coordinator, Creative Technology & Design, FIT
Christie Shin has more than 25 years of professional experience as an educator, creative consultant, and design director specializing in branding, typography, UX/UI design, and product design. Shin is one of the most award-winning designers receiving over 30 international design awards since 2012. Currently, Shin is an associate professor at FIT, where she was awarded the 2017 FIT Faculty Excellence Award.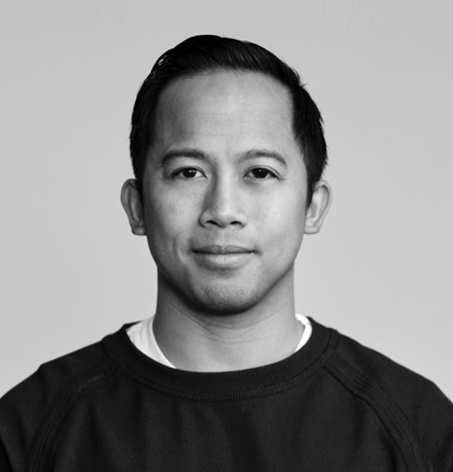 Ray Sison
Global Design Director, Nike
Ray Sison is a Design Director with extensive experience working at some of the best digital agencies in New York including R/GA and Work & CO. Sison led his team and created Nike+ FuelBand and other acclaimed Nike projects including the Nike+ mobile applications. Nike+ FuelBand won awards including the Titanium Grand Prix at Cannes, and allowed Sison to demonstrate his capabilities in integrated hardware and software design. Sison also helped bring in new accounts while at R/GA, overseeing creative for clients like Samsung and Red Bull.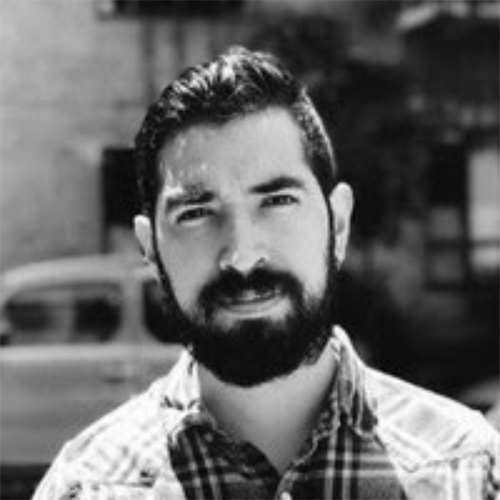 Ricardo Medina
Senior Experience Designer, R/GA
Over a decade, Ricardo Medina has built platforms that use technology to help users in their journey. While the challenge for each new product is always unique, his creative process is always process-driven: discover, define, iterate and prototype to validate ideas. Ricardo is passionate about strategic product thinking, mentorship, and enjoys the process of interdisciplinary collaboration. He is currently a senior experience designer at R/GA, an international innovation consultancy headquartered in New York City.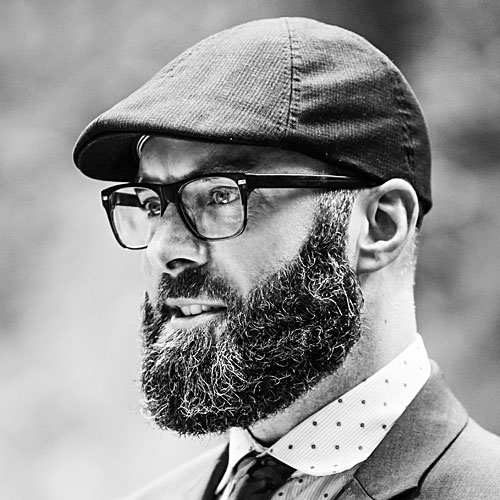 Robbie Frank
UX Designer, Akkadian Labs
Robbie Frank is a UX designer with a focus on research, UX writing, & design interactions. Through a collaborative, user-centered, iterative design process, Robbie enjoys the process of simplifying users' lives by creating thoughtful and meaningful experiences. He is currently the lead UX designer at Akkadian Labs which provides enterprise software solutions supporting Cisco products for clients in the Unified Communication (UC) space.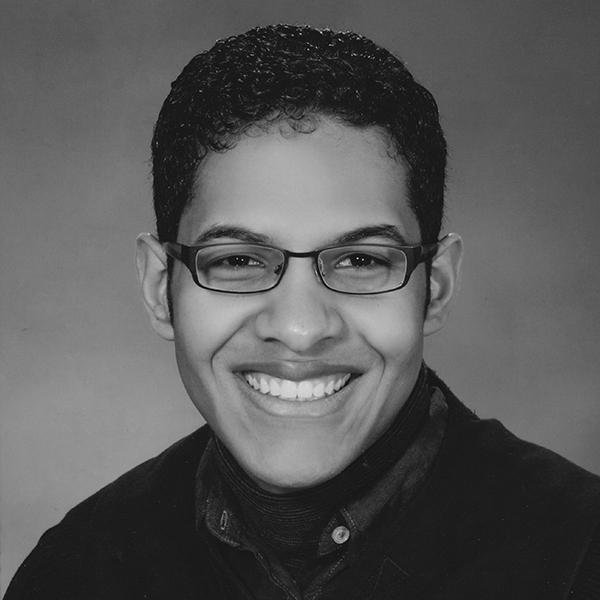 David Mendez
Developer, Code and Theory
A developer with a background in Computer Animation and Interactive Media, David has always had a passion for coding which translated into a career. His experience working with Javascript / jQuery, ActionScript 3.0, PHP, and Ruby combined with his knowledge of HTML5 and CSS3 allow him to create robust and complex interactive projects for the web. Outside of his day job, he also works on experimental projects that involve pushing the boundaries of technology.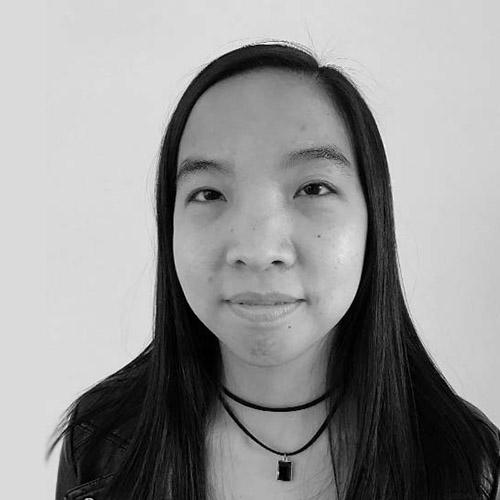 Hedy Deng
Developer, Weight Watchers
Hedy Deng received her Bachelor of Science degree from Cornell University in 2011. Her skills in software developments including HTML, CSS/SASS, PHP, SQL, ASP.NET (VB.NET/C#), Javascript/jQuery, Drupal 7/8 on LAMO/WIMP stack, and Android Application Development (Java). As a web developer, she has themed and customized over 30 Drupal websites for members of the U.S. House and Senate, several of these websites have received awards from the Congressional Management Foundation.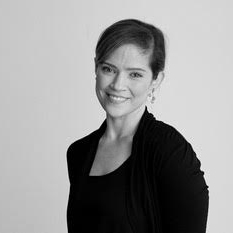 Nancy Mendelsohn
Founder & CEO, Tiny Giants Talent
Nancy has worked with top marketing and advertising agencies over the span of her fifteen years in recruitment including Johannes Leonardo, AKQA, Wieden + Kennedy, The NY Red Bulls, Lemonade Insurance, Publicis Worldwide, Grey NY, Fantasy, Deutsch, and BBDO. With 10 years of in-house/agency experience and 5 years as a Headhunter, Nancy thrives on helping companies all over the world find and retain best-in-class talent, and seeing how the pieces of a puzzle come together to create a successful community and organization. In 2019, Nancy launched her own recruitment and talent strategy firm, Tiny Giants Talent, LLC. With a flexible model, Nancy is able to help consult and advise in a variety of ways regarding Recruitment and Organizational Strategy.
Nancy is a Native New Yorker who has lived in three of NYC's five boroughs. When not recruiting, you can find Nancy sharing her vast knowledge of television and film, maintaining her unblemished Connect Four title, hanging out with dogs that probably are not her own, and cooking — usually with a well-researched glass of wine in hand.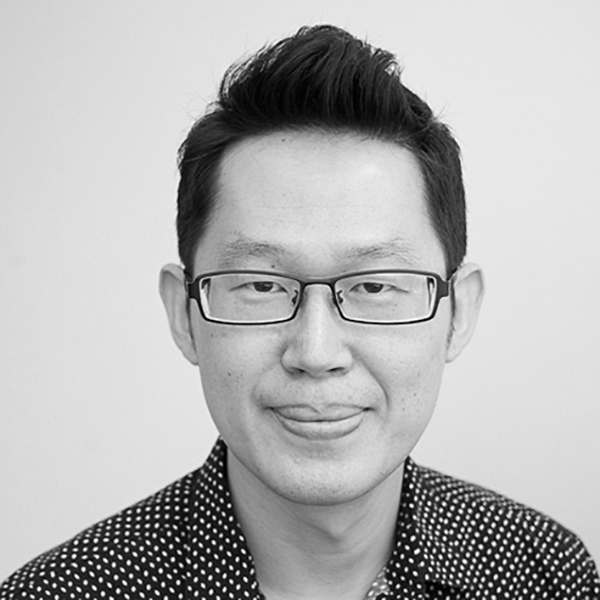 Yuwei Fu
UX Design Manager, Amazon
Yuwei Fu is a UX Design Manager working on Amazon Selling Partner Experience to enable global sellers seamless selling and shipping experience as well as achieving their business success. Before joining Amazon, Yuwei has worked at several world-class digital agencies, product design consultancies, and startups including Fantasy Interactive and Method in New York. During his career, he developed UX for over 30 international brands across various industries. His design works were recognized by Emmy Award, The Webby Awards, and Cannes Lion.
Why FIT?
A master certification from a world-renowned college

Classes taught by top industry experts
Program helps you prepare a high quality UX/UI design portfolio
The focus is helping you launch a UX/UI design career
Team-teaching methodology maximizes your learn outcomes
Onsite workshop provides immersive learning experience at NYC design firms

Curriculum Designed by FIT's Creative Technology & Design subject area which is a pioneer and leader in digital design education

Certification from a world-renowned college
Digital Design Job & Internship Fair
The mission of FIT's Digital Design Job & Internship Fair is to help creative talents launch their careers by connecting them with the top agencies and technology companies. Up to 20 most talented students and recent graduates will be selected to participate in this specialized career fair for Digital Design (UX/UI Design, Product Design, Visual Design), Digital Art Direction, and Motion Graphics. Our past industry partners include some of the best companies and agencies in the world: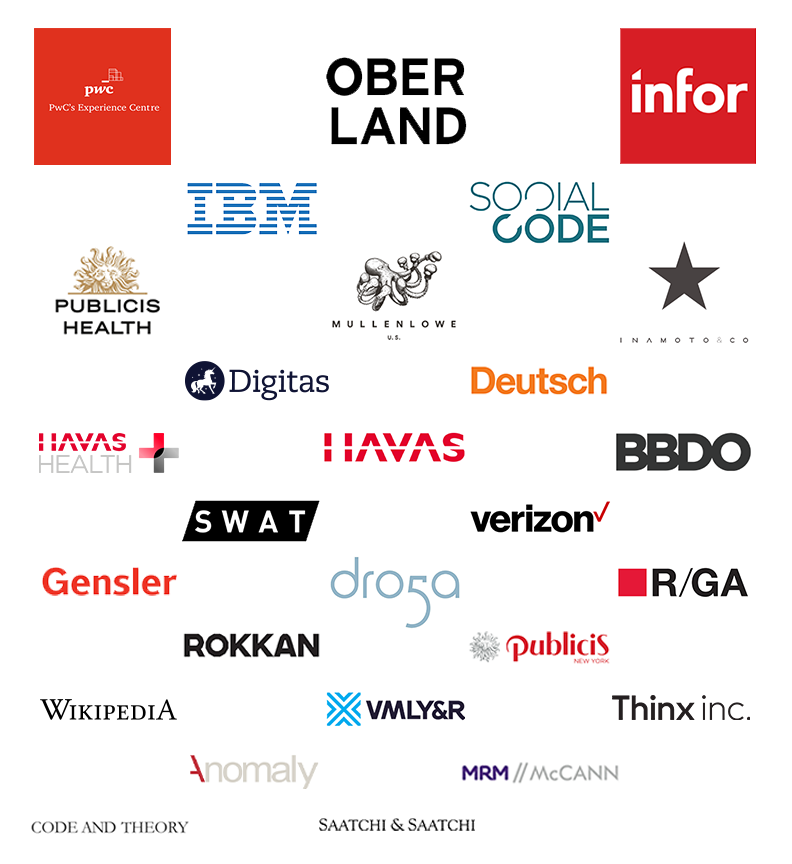 Synchronous and Collaborative Remote Experiential Learning
FIT's SCREL programs were developed by award-winning faculty members from FIT's Creative Technology & Design (CT&D) subject area and Center for Continuing and Professional Studies (CCPS). It provides a hands-on learning experience that simulates the workflow of online collaboration and global teamwork, which is becoming a standard in the contemporary creative industry.
Synchronous: Real-time remote lectures, demonstrations, and discussions for instant feedback and dynamic exchange of ideas.
Collaborative: Adaptation of industry-standard tools that enable real-time online collaboration and teamwork.
Experiential: Hands-on experiential and project-based learning in which students actively explore real-world problems and challenges and acquire a deeper understanding of the subject.
Center for Continuing and Professional Studies (CCPS)
FIT's CCPS offers credit and noncredit certificates and courses in fashion, business, design, technology, and marketing, to help you enter into or advance your career in the fashion and related industries. With short programs and flexible schedules, you can learn at a time and pace you can manage and afford.
Creative Technology & Design (CT&D)
The CT&D program area was founded with a mission to elevate students' understanding of advanced design concepts as well as their command of cutting-edge technology, CT&D at FIT provides a flexible curriculum and an empowering transdisciplinary learning environment. Our pedagogical goal is to nurture the next generation of creative technologists who will design digital products, platforms, and creative solutions that improve people's lives.
CT&D Advisory Board
C.J. Yeh, Program Director, Founder / Creative Director, Cynda Media Lab
Christie Shin, Program Coordinator, Partner / Design Director, Cynda Media Lab
Paul Kim, Vice President of Strategy, North America HQ at Samsung Electronics
Allison Ceraso, President and Chief Experience Officer, Havas Health Plus
Marcin Ramocki, Chairman, MFA in Media Arts, New Jersey City University
Akiko Rokube, Creative Director, PwC Experience Center
Jennifer Bruno, Director of Product, Fusion Media Group
Ben Morejon, Creative Director, Anomaly
Emily Frost, Manager of Brand Creative, Faherty Brand