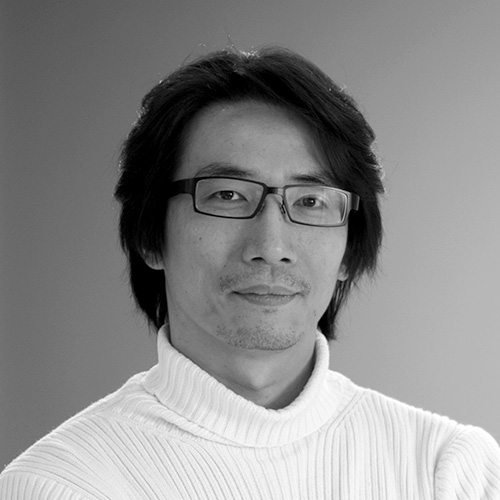 C.J. Yeh
Founder / Creative Director, Cynda Media Lab; and Curriculum Chair, Creative Technology & Design, FIT
C.J. Yeh is a world-renowned expert in branding and experience design. Yeh has published eight books to date, several of which have been adopted by universities in Taiwan as textbooks. His work has been exhibited at some of the most famous museums in the world including MAXXI Museum (Rome), the Museum of Contemporary Art (Taipei), and New Museum (New York). Yeh has won multiple teaching awards including the FIT President's Award for Faculty Excellence, the SUNY Chancellor's Award for Excellence in Teaching, and the Adobe Educators' Choice Awards.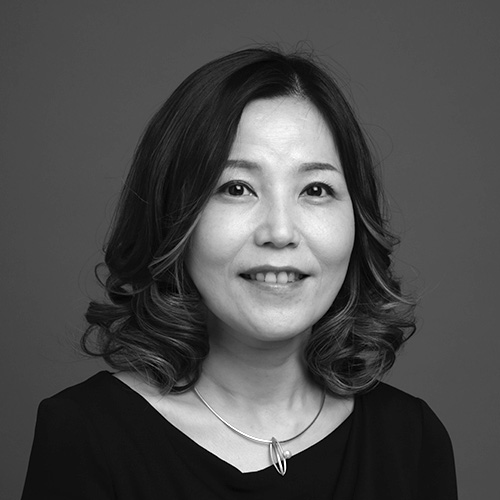 Christie Shin
Partner & Design Director, Cynda Media Lab; and Faculty and Coordinator, Creative Technology & Design, FIT
Christie Shin has more than 25 years of professional experience as an educator, creative consultant, and design director specializing in branding, typography, UX/UI design, and product design. Shin is one of the most award-winning designers receiving over 30 international design awards since 2012. Currently, Shin is an associate professor at FIT, where she was awarded the 2017 FIT Faculty Excellence Award.


---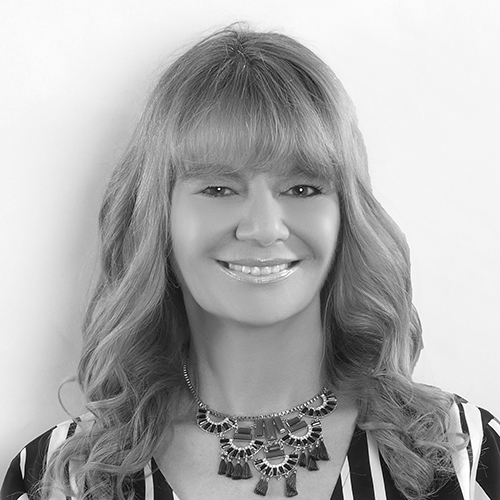 Audrey Arbeeny
Owner and Executive Producer, Audiobrain
As Owner and Emmy™ Award-Winning Executive Producer/ Creative Director for Audiobrain, a globally recognized sonic branding boutique dedicated to the intentional development of music and sound. With over 20 years of experience, she is recognized throughout the world as a pioneer in sonic branding. Audiobrain has consistently stayed leaders in this field through innovation, research, education, advanced technological skills, and forward- thinking initiatives for some of the world's largest brands.
Click to visit Prof. Arbeeny's Audiobrain company website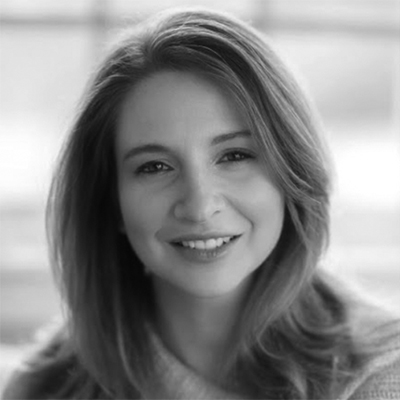 Vanessa Cameron Bidetti
Connections Strategy Director and Adjunct Faculty
Vanessa is a whole-brain thinker with a diverse background in audience insights, technology, and design thinking. She has expertise in creating innovative, customer-inspired content and experiences across channels. Vanessa also has an entrepreneurial spirit and maker mind. In 2015 she launched Tribespotted, a mobile trendspotting app (launched on the App Store in 2015.) For the past decade, Vanessa led connections planning on an array of integrated global teams on clients from Dell, to L'Oreal, to Chevrolet and Shiseido. From small and scrappy to big and complex companies Vanessa prides herself in creating strategic plans to right-size client needs and goals. Her hybrid background in business and design enables her to act as a bridge between strategic thinking and creative problem-solving. Vanessa loves digging into the data and is adept at partnering with business stakeholders and collaborating with all manner of makers and producers.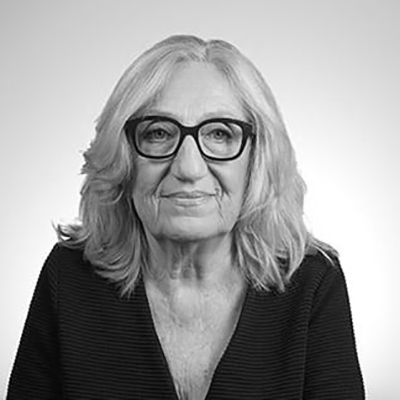 Virginia Bonofiglio
Assistant Professor and Associate Chairperson, Cosmetics and Fragrance Marketing, FIT
Virginia Bonofiglio has been the Chairperson of the Cosmetics and Fragrance Marketing program at FIT for over ten years. She was trained as a perfumer and has created fragrances for a wide variety of products across multiple categories. Prior to entering the academic arena she was the SVP of Fragrances for Technology Flavors and Fragrances, a creative fragrance manufacturer.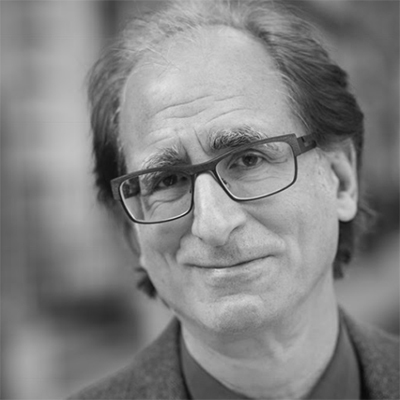 Alan Braunstein
Creative Director/Writer, Publicis
Alan has had a long and successful career as a creative director and copywriter, creating campaigns across all platforms and in many categories. At Publicis he has led the way in using relatable insights to define the brand voice for Lipitor, Celebrex and Eliquis. Alan has worked as a writer and creative director at some of the top agencies in the world like DKG, Grey, McCann, DMB&B, JWT and the Kaplan Thayler Group. He has created award-winning work for Sprint, Burger King, Unisys and 3M. Personal highlights include Whoopi Goldberg citing his campaign "Sure/Usure" at The Oscars and creating the logo for The Rolling Stones "Bridges To Babylon Tour". Alan has always used his years of training in improv and acting to inform his collaborative and spontaneous approach to creating memorable, breakthrough advertising.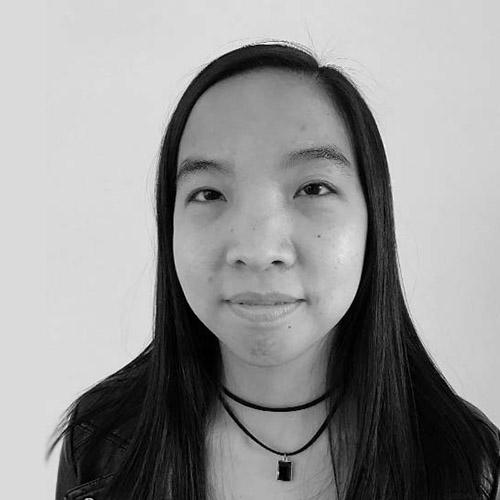 Hedy Deng
Developer, Weight Watchers
Hedy Deng received her Bachelor of Science degree from Cornell University in 2011. Her skills in software developments including HTML, CSS/SASS, PHP, SQL, ASP.NET (VB.NET/C#), Javascript/jQuery, Drupal 7/8 on LAMO/WIMP stack, and Android Application Development (Java). As a web developer, she has themed and customized over 30 Drupal websites for members of the U.S. House and Senate, several of these websites have received awards from the Congressional Management Foundation.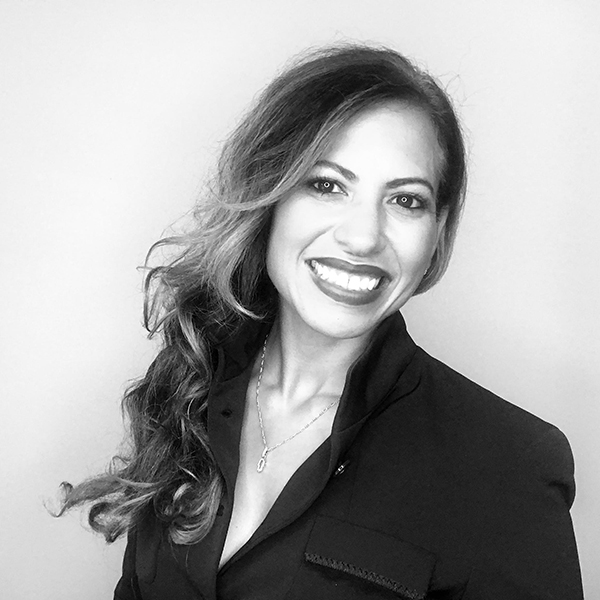 Sixcia Devine
CEO & Founder, Caritas Smile; and CEO, Sixcia Business Development, LLC
Sixcia is an author, educator, and speaker on digital marketing, cause-related marketing, social entrepreneurship, and innovative business planning. She is the founder and CEO of Caritas Smile and CEO of Sixcia Business Development, LLC. She is a professional bilingual trainer and educator for the Grow with Google partner program. As an international and sought-after speaker, she helps businesses and organizations use technology to connect with communities and clients within growth markets. Sixcia is the author of Tapping Into The Hispanic Market: Connect. Engage. Innovate. She writes feature stories for magazines like Cosmo Latina, speaks at universities, business centers, chambers, and non-profit organizations. She is also CEO of Caritas Smile, a transformative volunteer program dedicated to helping women and children in need.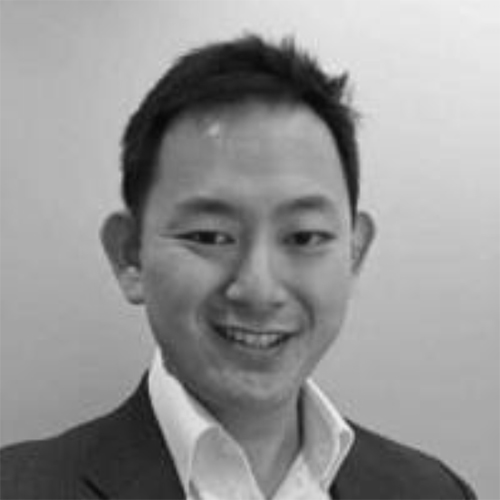 Chris Ee
Manager Analytics and Platforms, Verizon
Chris Ee started his career in search marketing, where he found that understanding people's online behaviors and putting numbers behind the "why" laid the foundation for brands to remain relevant in today's digital age. With over 10 years of digital experience across social, search, paid media, and consumer research, he aims to bridge the gap between paid, owned, and earned media and show that analytics isn't always boring.
Chris applied his analytics-driven approach for 5 Super Bowl war-rooms in real-time (and the one-of-a-kind 36-hour live-stream on Facebook.)
Some of his most notable work informed packaging for a major candy brand, which resulted in a 2% lift in sales for a category that had been declining 4% that year. Chris has also led global research projects with data-driven design being a central tenet for many of the clients he has worked on. His client roster includes Exxon Mobil, Mars (Snickers, Skittles, etc), Samsung, and the Empire State Building. He also has a passion for helping startups scale on the side.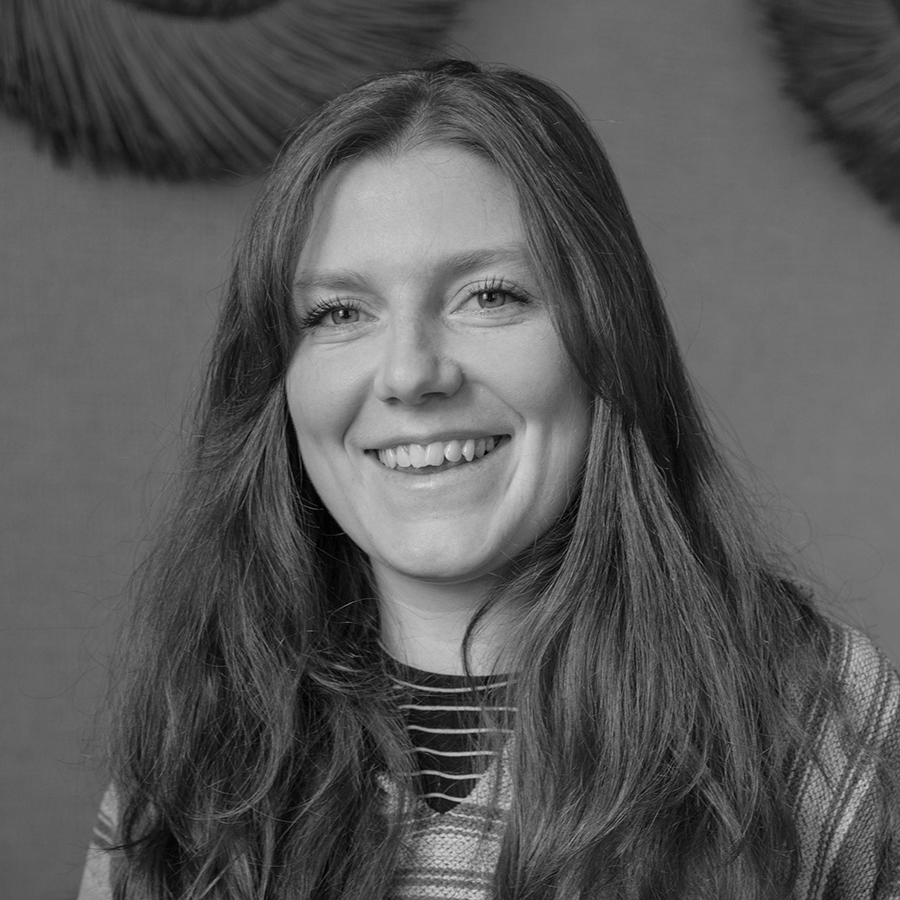 Emily Frost
Manager of Brand Creative, Faherty Brand
Emily Frost is a multidisciplinary designer passionate about building brands with purpose. As the Manager of Brand Creative at an up and coming retail startup, Emily leads a multidisciplinary creative team in the development of all brand marketing from concept to execution. A strong advocate for data influencing design, Emily is a pixel pusher, a big thinker, and completely enthralled by human behavior. Emily is a graduate of the FIT Advertising Design and Creative Technology programs and now serves on the CT&D Advisory Board at FIT.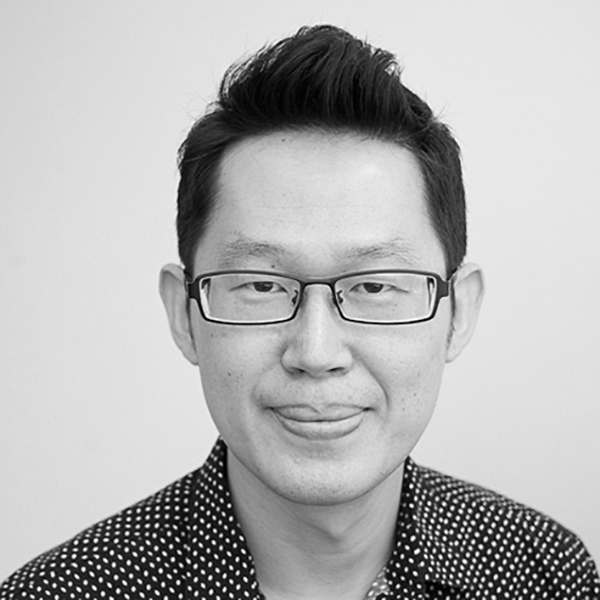 Yuwei Fu
UX Design Manager, Amazon
Yuwei Fu is a UX Design Manager working on Amazon Selling Partner Experience to enable global sellers seamless selling and shipping experience as well as achieving their business success. Before joining Amazon, Yuwei has worked at several world-class digital agencies, product design consultancies, and startups including Fantasy Interactive and Method in New York. During his career, he developed UX for over 30 international brands across various industries. His design works were recognized by Emmy Award, The Webby Awards, and Cannes Lion.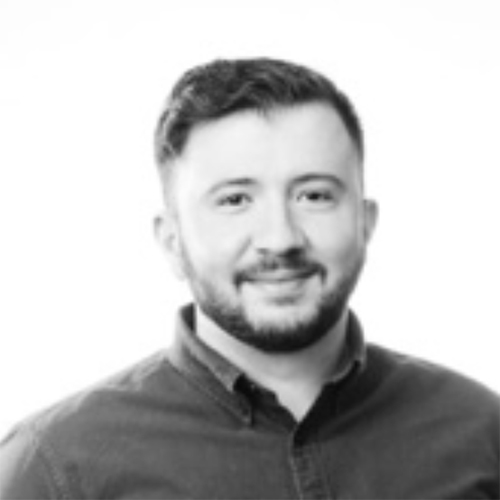 Jemal Gulum
Business Intelligence, Pebble Post
For nearly a decade Jemal's worked in the start-up trenches using data to drive business intelligence for brands big and small. He loves mixing methodologies and analytical tools and techniques to solve complex questions and business problems. His tenure in the advertising and now start-up industry has shaped his ability to drive meaningful, actionable insights for clients. Jemal specializes in helping businesses better understand their audiences' behaviors and mindsets from who they are, to where they are, to what they're doing. Jemal guides businesses to create relevant content and understand that measurement and performance ultimately determine whether a brand grows and adapts to change, or becomes irrelevant in the face of it. Regardless of the marketing challenge and climate Jemal prides himself in helping brands map out and navigate their course.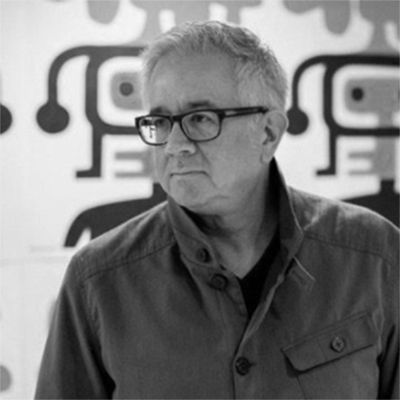 Pat Hanlon
TEDx speaker; and Author of Primal Branding
Hanlon is an investor and entrepreneur who has been a guest speaker at TEDx, IDEO, New York University, American Marketing Association, Parsons School of Design, FIT, and has been quoted in, Fast Company, Forbes, Business Week Online, Entrepreneur, Inc. magazines and on NPR. He has appeared on CNBC, Fox Business, and on-camera subject matter expert on "branding" in the 10-part documentary series "The Kennedy Files". He founded Thinktopia in 2002 and primalbranding.co in 2019.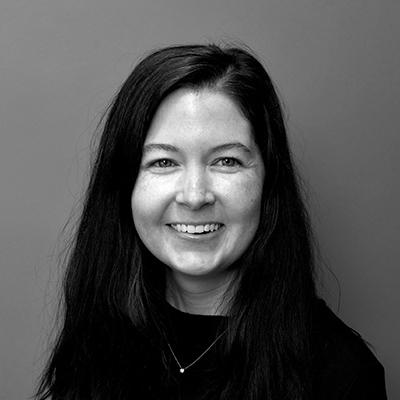 Katie Jordan
Frontend Developer at In-telligent
Katie Jordan is a full-stack designer with a wide range of skills ranging from graphic design, illustration, UX design, UI design, and front-end development. Katie's recent experience including working in the tech industry with start-ups such as Funnel and In-telligent to create innovative products for real estate and telecommunication.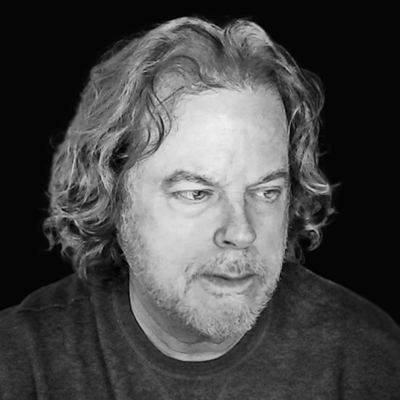 Tom McManus
Associate Professor, Advertising & Digital Design BFA, FIT
Award-Winning Creative Director with expertise in both agency and corporate environments. Led $20 million to $300 million transitions from traditional to integrated media content provider for client Samsung. Launch team member supervising Droga 5 on "Pru Challenge Lab" microsite, winner of the 2013 Cannes Titanium Lion.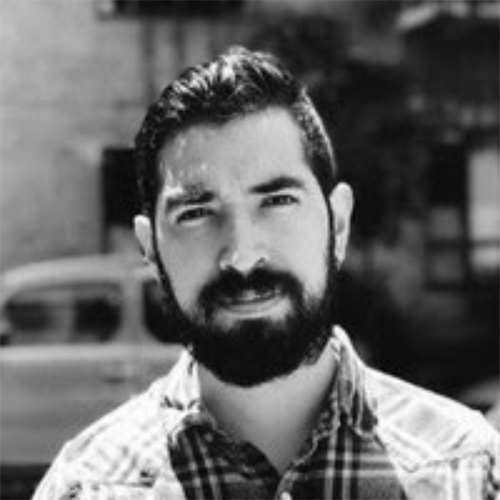 Ricardo Medina
Senior Experience Designer, R/GA
Over a decade, Ricardo Medina has built platforms that use technology to help users in their journey. While the challenge for each new product is always unique, his creative process is always process-driven: discover, define, iterate and prototype to validate ideas. Ricardo is passionate about strategic product thinking, mentorship, and enjoys the process of interdisciplinary collaboration. He is currently a senior experience designer at R/GA, an international innovation consultancy headquartered in New York City.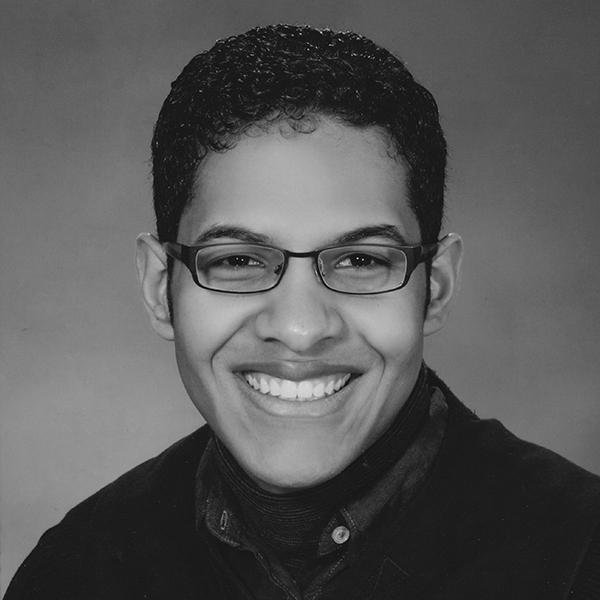 David Mendez
Developer, Code and Theory
A developer with a background in Computer Animation and Interactive Media, David has always had a passion for coding which translated into a career. His experience working with Javascript / jQuery, ActionScript 3.0, PHP, and Ruby combined with his knowledge of HTML5 and CSS3 allow him to create robust and complex interactive projects for the web. Outside of his day job, he also works on experimental projects that involve pushing the boundaries of technology.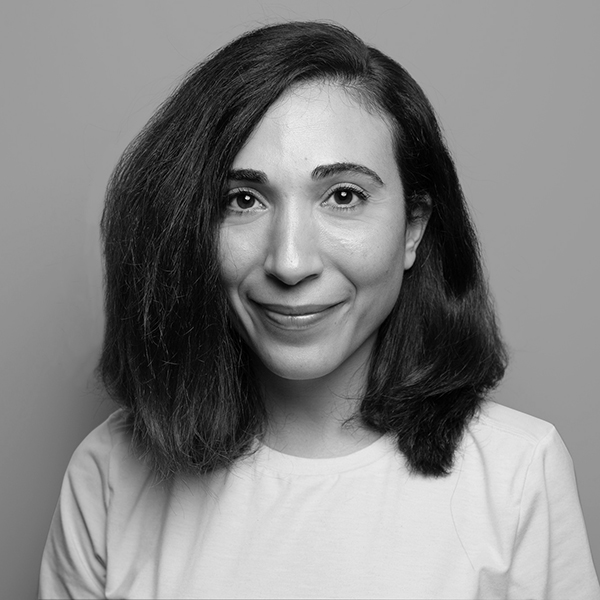 Juliana Ossa
Director of Product Design, Bonsai
Juliana Ossa has more than 10 years of experience at some of the most well-respected agencies such as Razorfish, RGA, droga5, Wieden+Kennedy, and Huge. In addition to working on multi-international brands such as Mercedes-Benz, Verizon, Sony, Microsoft, National Geographic, American Express, Underarmour, and BMW, Juliana also has extensive experience creating design systems for technology startup such as GIPHY as well as online learning platform such as 2U. Juliana is originally from Medellin, Colombia, and she moved to New York City in 2007 then received an MFA degree from Pratt shortly after.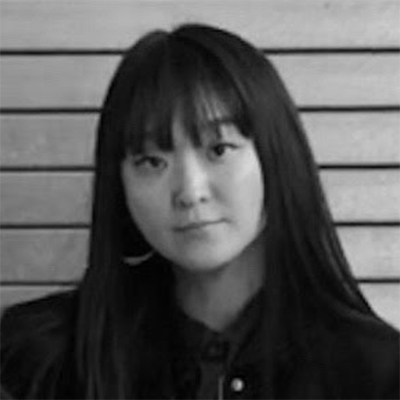 Candice Park
Associate Creative Director, Code and Theory
Born and raised in NYC, Candice Park is an award-winning art director specializing in digital and interactive spaces. After graduating from the Communication Design/Advertising Design programs at FIT, she continued her work for a breadth of clients and creative hot spots such as Spotify, HYPEBEAST, JWT, FCB, and most recently Code & Theory— where she served as the Associate Creative Director of all digital US and global brand experiences for Adidas Originals. She was named to the MM&M Hall of Femme Woman to Watch in 2016. Her awards include the Cannes Media Lion - Shortlist, Clio Healthcare Silver - Digital Games, IAB MIXX Awards Silver - Games, Webby Awards - Best Use of Online Media Honoree and the Webby Awards - Digital Advertising Honoree.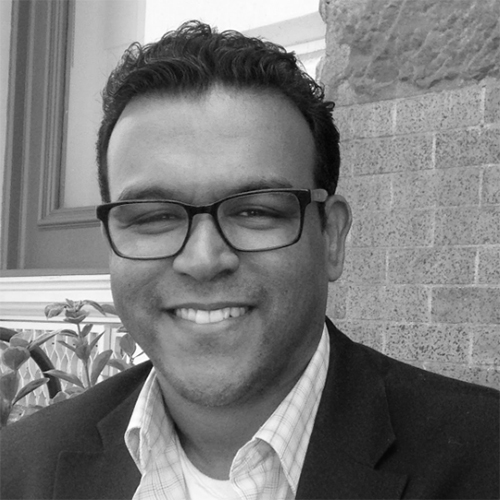 Enrique Paz
Front-end Developer
Enrique Paz is a front-end engineer/designer who bridges the gap between aesthetic sensitivity and programmatic rigor. His unique capabilities enable him to convert original visual design concepts flawlessly into industry-standard HTML code. He is fully conversant on all aspects of web technologies: API's, web standards, content management systems, content strategy, search engine optimization, browser compatibility, and mobile optimization.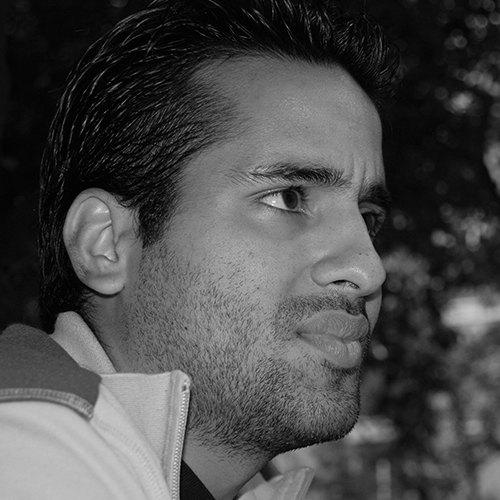 Michael Posso
Manager of Digital Development
Michael is a full-stack engineer specialized in developing web applications using Javascript based frameworks. As an early adopter of Virtual Reality, Michael began experimenting with Unity3D in early 2016 creating Virtual Reality applications for Google Cardboard and the Oculus Quest. His commitment to education and the community drove him to create the Latino Web Developers Meetup and teach online courses on platforms such as Platzi and Udemy. Michael is the founder of CodeInternship, an organization that creates technology multilingual education programs for diverse communities. Currently, Michael works as a Manager of Digital Development in New York City.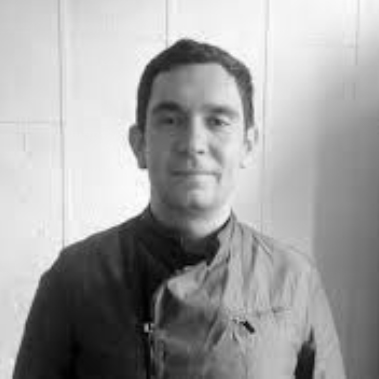 Marcin Ramocki
Digital Artist; and Chair of Integrated Media Arts Production MFA, New Jersey City University
Marcin Ramocki is a Polish-born NY artist working with a variety of computer-centered media. His practice ranges from digital installations and online work to feature-length documentary movies. Thematically, these often revolve around conceptual portraiture, fascination by various social networks, and self-reflective commentary on the contemporary art world. He is best known for his documentary projects "8 BIT" (2006) and "Brooklyn DIY" (2009), as well as shorter digital forms like "Virtual Singer" (2000), "Torcito Project" (2005) or "Blogger Skins" (2009). Marcin's work has been shown at MoMa, Hirshhorn Museum, Pacific Film Archives, Anthology Film Archives, Art Futura, Wexner Center, ZKM, ACME Melbourne, Le Palais de Glace Buenos Aires and many more.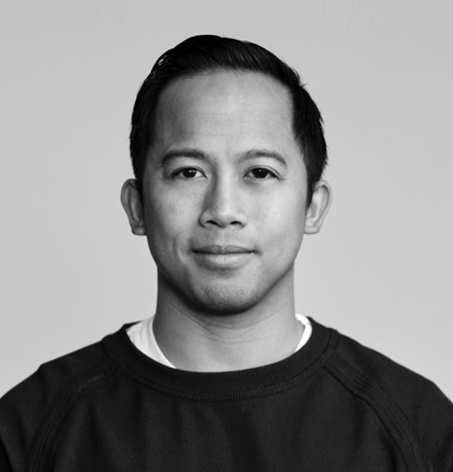 Ray Sison
Global Design Director, Nike
Ray Sison is a Design Director with extensive experience working at some of the best digital agencies in New York including R/GA and Work & CO. Sison led his team and created Nike+ FuelBand and other acclaimed Nike projects including the Nike+ mobile applications. Nike+ FuelBand won awards including the Titanium Grand Prix at Cannes, and allowed Sison to demonstrate his capabilities in integrated hardware and software design. Sison also helped bring in new accounts while at R/GA, overseeing creative for clients like Samsung and Red Bull.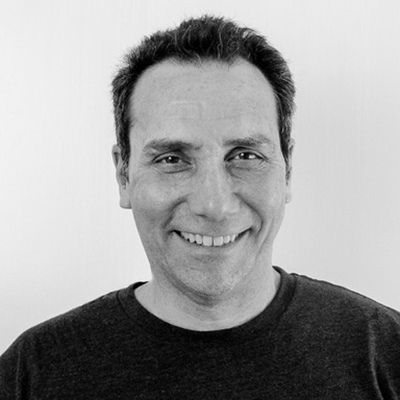 Joe Staluppi
Curriculum Co-Chair, Advertising & Digital Design, FIT
In the past decade, Joe Staluppi has completely transformed FIT's Advertising Design curriculum to prepare the students for creative excellence in the digital age. The new Advertising & Digital Design BFA program teaches students to succeed in the new creative partnership, in which art director, copywriter, and technologist work together to communicate messages that make people react, respond, join in and do something. Under Joe's leadership, FIT Advertising & Digital Design program has been ranked a top 10 school in the US by the One Club Young Ones since 2018. The students in his courses have won Young Ones Gold, Silver and Bronze pencils, D&AD New Blood Yellow and Graphite pencils, Creative Conscience awards, Collegiate Effie Finalist and Leuzer Student contests.
Before teaching at FIT, Joe had done many brand building campaigns for clients such as Crest, Norelco, Pampers, Black & Decker, Mass Mutual, New Jersey Tourism and Lottery while working at some of the most prestigious agencies in the world such as Y&R, DMB&B, Bozell and McCann. Those campaigns won over 50 creative awards including The One Show, The Clio, The ANDY, The ADDY, and The International Advertising Festival of NY Gold Medal, the CA Advertising Annual Award and Adweek's Best Spots.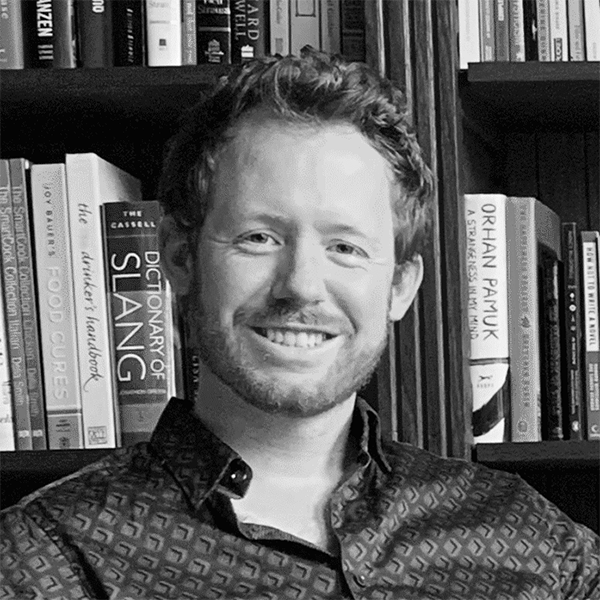 Anders Wallace
UX Designer at NBCUniversal
Anders is a UX designer with a focus on product research, strategy, and ideation. Skilled at all stages of the UX design funnel–from defining a problem space to feature prioritization, from wireframing to design systems–Anders loves creating meaningful, delightful product experiences anchored in user empathy. With a PhD in cultural anthropology, Anders is currently a UX designer at NBCUniversal.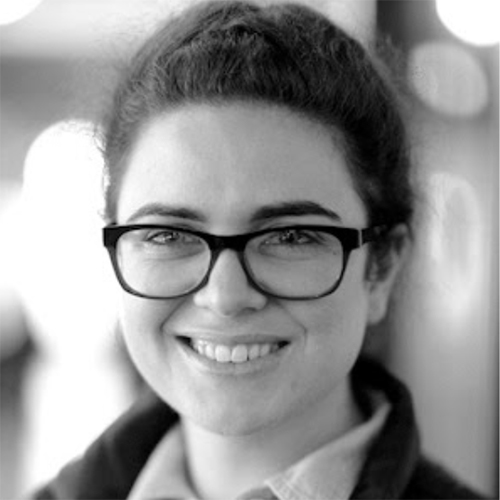 Ester Zar
Senior Brand Manager, Wikimedia Foundation
Ester Zar is an Australian designer who believes there is nothing better in life than asking questions, no matter what the answer may be. She enjoys working with inspiring people, learning something new every day, and constantly challenged. Before joining the Wikimedia Foundation, Ester had worked with multi-international brands such as Pepsico, Burt's Bees, and Crayola.