History and Development of the Beauty Industry
Learn the historical influences and evolution of beauty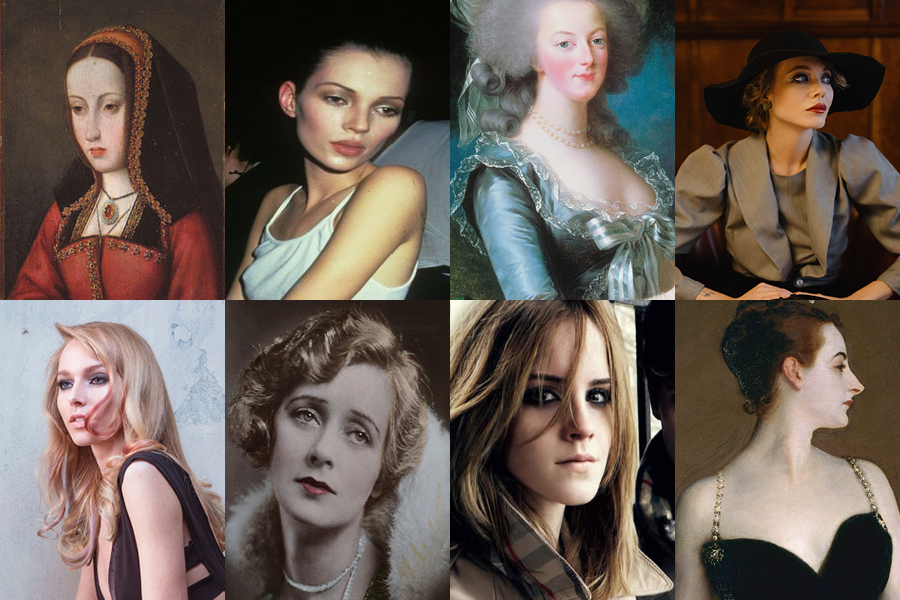 Dates TBD
EXD 101
Time: Every Thursday, 6:00pm to 8:00pm
Tuition: $995*
Room: TBA**
**Please read the requirements for attending in-person courses here.
Detailed overview of historical, cultural and economic drivers of the development of the modern beauty industry from ancient times through 21 st century.
Focus on events that shaped ideals of beauty throughout history, the impact of development and adaptation of beauty products and ornamentation through different cultures and the contribution of design arts to packaging and product development.
Finally, corporations, entrepreneurs and luminaries that shaped the modern industry will be examined in detail to gain a thorough understanding of their key contributions.
After completing this program you will receive a digital badge.
*If you think you are eligible for the 10% Alumni Discount, please complete the Alumni Verification Form prior to registration in order to receive your discount code.
Learn How To
Think about the historical, cultural, and economic drivers of the development of the modern beauty industry from ancient times through the 21st century
Understand how these forces shaped the development of beauty product categories across color cosmetics, fragrance, and skincare categories
Identify strategies and tactics used by corporations, entrepreneurs, and luminaries that shaped the modern beauty industry and predict how future corporations and individuals might impact the industry
Develop critical context of industry development that will enable better and more equitable market, distribution, and product opportunities
Why FIT?
Classes taught by seasoned industry executive in a Master's-level class environment
Hear from guest speakers who are subject matter experts
Work on a team project in a safe environment with other professionals
Program focus on practical learning outcomes
Earn a digital badge from FIT/SUNY, a world renowned college of art and design, business and technology
Meet Your Instructor
Ildiko Juhasz
Entrepreneur turned global beauty executive with more than ten years of cross functional experience, Ildiko Juhasz is a seasoned beauty executive and current adjunct professor. She has developed a unique storytelling ability that has a demonstrated track record of capturing consumer hearts and loyalty across fragrance, skincare and color cosmetics categories.
Currently Vice President of Global Communications at InterParfums Inc, Ildiko is responsible for leading a global team to develop region specific storytelling and key launch materials for press and influencers, creators and KOLs for a portfolio of prestige and luxury fragrance brands.
Previously, she served in senior roles at LVMH Fragrance Brands and Kendo working on the Givenchy, Acqua di Parma, Fendi, Kenzo and Kat von D brand based in New York and San Francisco.
As a mentor to the next generation of industry professionals, Ildiko also shares her understanding of the global cosmetics and beauty landscape with her students as an Adjunct Professor for both the undergraduate and graduate Cosmetics and Fragrance programs at the Fashion Institute of Technology in New York City.
Outline
Concept of Beauty and Culture
Origins of Beauty and Culture – Ancient Civilizations through the Industrial Age
Beauty as Modernity: Belle Epoque 1880 - WWI
Massification of Beauty: 1920s - 1930s
The Beauty Boom: WWII - 1950s
Beauty Consolidates and Redefines 1960s - 1970s
Beauty Confidence and Empowerment 1980s
Return to Natural 1990s
Beauty goes Digital: 2000s
Beauty Post Pandemic and Beyond
Center for Continuing and Professional Studies (CCPS)
FIT's CCPS offers credit and noncredit certificates and courses in fashion, business, design, technology, and marketing, to help you enter into or advance your career in the fashion and related industries. With short programs and flexible schedules, you can learn at a time and pace you can manage and afford.