The campus is located at West 27th Street, between 7th and 8th Avenues. Find directions here. Precollege classes are held in the Dubinsky, Business and Liberal Arts, Feldman, and Pomerantz buildings.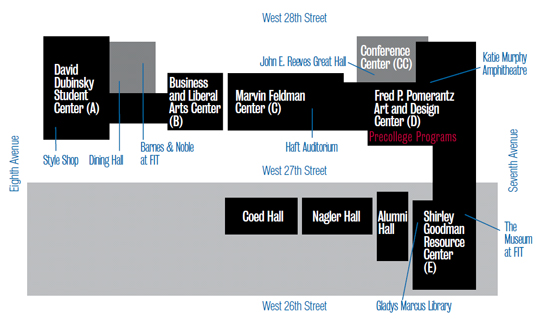 FIT is considered a vertical campus. Classes are held on many floors throughout
each building. Please take some time to explore the campus when you arrive.
If you are ever lost on campus, simply return to the 1st floor (lobby) of the building you are in and ask the security officer for assistance.