Presenters and Speakers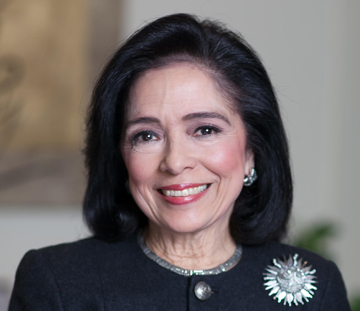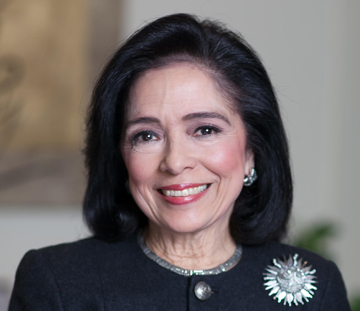 Dr. Joyce F. Brown
President, Fashion Institute of Technology
Dr. Joyce F. Brown, president of FIT since 1998, has over forty years' experience in public higher education. At FIT, Dr. Brown has led an ambitious multiyear strategic initiative that has transformed the college and invigorated its culture with groundbreaking initiatives in diversity and sustainability. Under Dr. Brown's leadership, sustainability became a key element of FIT's mission. Her early participation in the Clinton Global Initiative University formalized a commitment to sustainability that was reflected in the college's physical plant, curriculum, and public programming. She established a Sustainability Council that promotes dialogue, campuswide activities—including the annual Sustainability Business and Design Conference—and manages grant programs for related projects.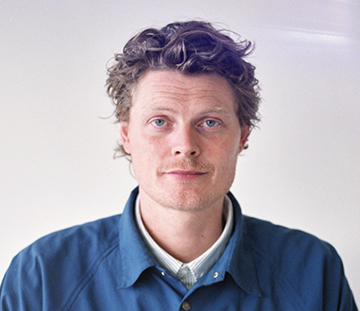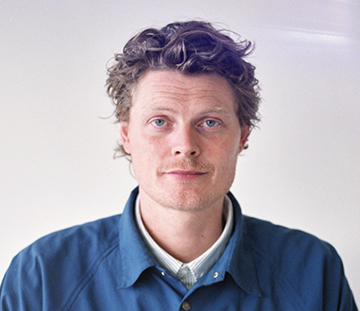 Borre Akkersdijk
Founder, BYBORRE
In 2015, Borre co-founded BYBORRE, an Amsterdam-based textile innovation studio working on the frontiers of scalable bespoke textile development and production. His studio houses a knit lab and atelier, a curated library of yarns, and the latest industry innovations. At the center is the textile design platform Create™, BYBORRE's own design tool that serves as a digital interface opening up the freedom to create textiles while playing with responsible design options. The goal is to put creators from a wide range of industries in charge of their own designs so they can make the most out of their own textile in a streamlined, waste-conscious manner, without having to understand the technicalities of machines, yarns and manufacturing processes.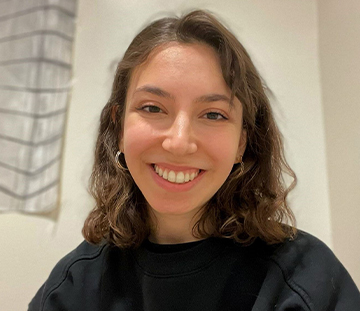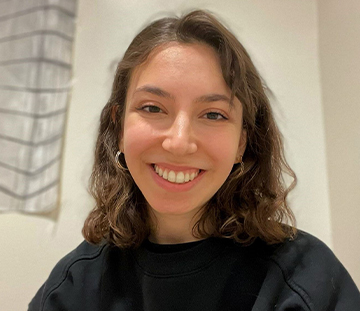 Idil Bayik
Student, Fashion Design, Fashion Institute of Technology
Idil Bayik is a sixth-semester Fashion Design student from Turkey, with a concentration in Knitwear and a minor in Ethics and Sustainability. Idil is passionate about biodesign and material science, and is a member of FIT's Sustainability Council. She participates in the FIT x Genspace Scholars program and is developing a project about bioplastics and microplastic pollution. She is also a part of "Expressive Matter," a project about creating synthetic spider silk. Idil is a member of the Presidential Scholars Program and the Phi Theta Kappa Honor Society. She loves volunteering for environmental causes, including coastal cleanups.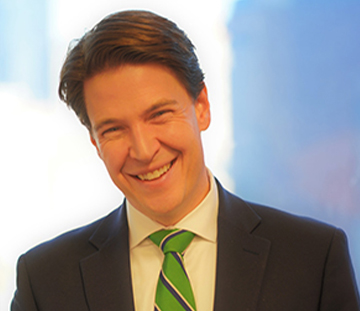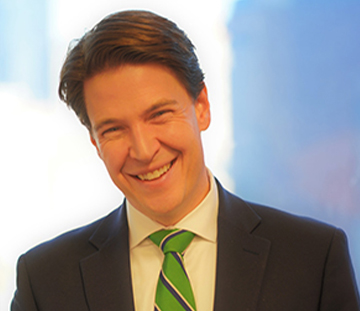 Dr. Daniel Benkendorf
Associate Professor, Psychology, Fashion Institute of Technology
Daniel Benkendorf is an associate professor of psychology at FIT and the assistant chair of the multidisciplinary Social Sciences Department. His current research interests include the impact of consumer culture on individual well-being and the capacity of nature experiences to promote both well-being and pro-environmental behavior. He has just completed his term as president of the Society for Environmental, Population, and Conservation Psychology, a division of the American Psychological Association. He is the author of several original psychology courses at FIT, including Psychology for Sustainability.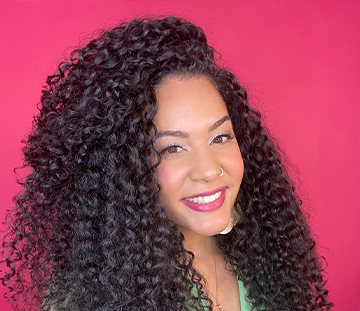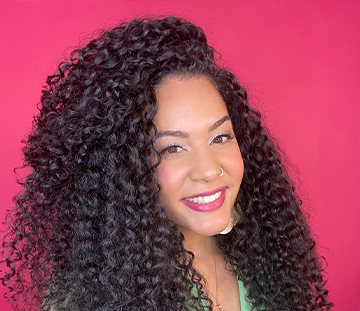 Angela Brown
Associate Director, Residential Life, Fashion Institute of Technology
Angela Brown is the associate director of Residential Life at FIT. Angela received her BS in Fashion and Textile Technology and an MS in Student Affairs Administration from Buffalo State College. She serves on FIT's Sustainability Council and is the NASPA Region II Sustainability Knowledge Community Representative. Angela develops workshops for higher education institutions, companies, and organizations and is a facilitator for Trill or Not Trill, an institute promoting culturally responsive leadership. Outside of higher education, Angela focuses on her brand Angela Scarfia, which seeks to bridge the equity gap in marginalized communities' access to health, education, and self-fulfillment.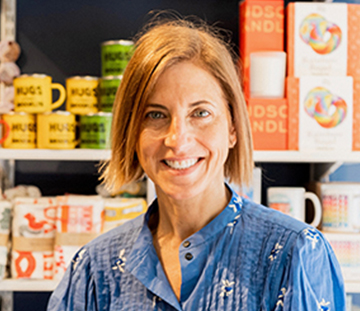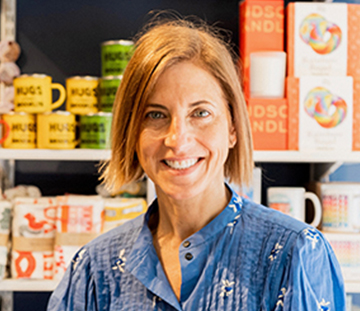 Ann Cantrell
Associate Professor, Fashion Business Management, Fashion Institute of Technology
Ann Cantrell is an associate professor in the Fashion Business Management Department at FIT, with a focus on sustainability. On campus she is an advisor to the Ethics and Sustainability minor as well as the Style Shop and a member of the President's Council on Sustainability. In the fashion industry, Ann's focus was on planning and then product development at companies such as Brooks Brothers, Ralph Lauren, and Coach. With an (S)MBA and a focus on both environmental and economic sustainability, Ann has also been a shop owner for the past fourteen years in Brooklyn, New York. Her store, Annie's Blue Ribbon General Store, is a community staple in Park Slope.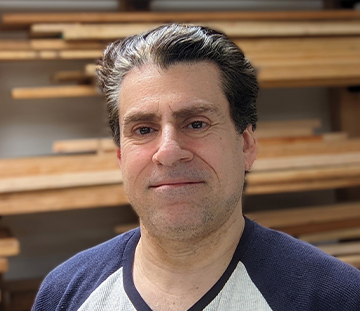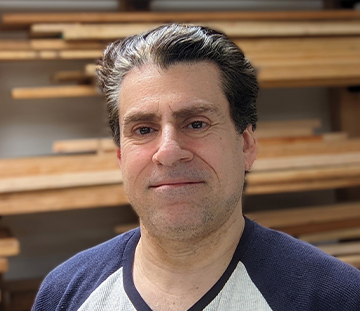 Steven Ceraso
Technologist, Spatial Experience Design Program, Fashion Institute of Design
Steven Ceraso is a Long Island–based artist and educator. He received his Master of Fine Arts in Sculpture and Installation from Claremont Graduate University in California. He received his BFA from Long Island University. Steven is currently a technologist for the Fashion Institute of Technology, Spatial Experience Design program. At FIT he works with faculty and students in a collaborative, multidisciplinary environment. Steven manages the primary fabrication studio AC08 and maintains the machinery and digital fabrication equipment. He is also an Instructor in the Continuing and Professional Studies Department. He currently teaches a series of woodworking and furniture-making workshops.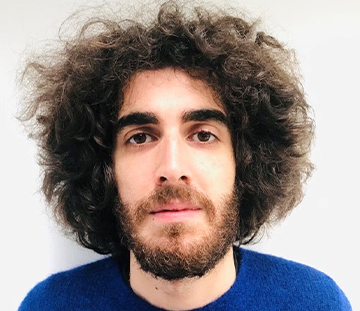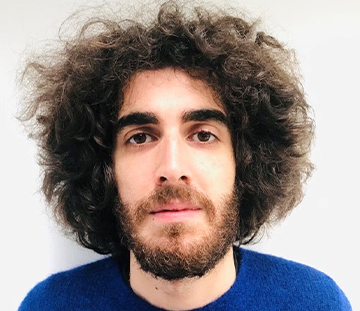 Roberto Circelli
Product Manager, Südwolle Group
Roberto Circelli is a product manager in the Suedwebs Innovation Department of SWG. Roberto graduated with a concentration in Textile. He started in medical textiles at Cizeta Medicali Company in 2013, then moved in 2019 to the Südwolle Group.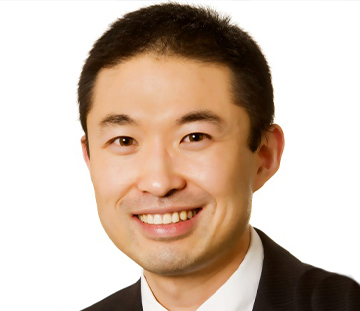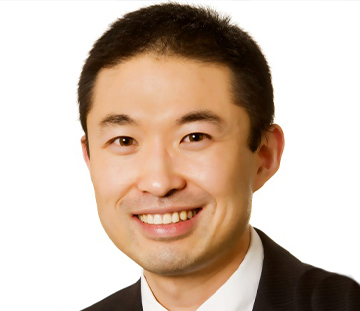 Hao Ding
Specialist in New Business Development, Downstream Market Development
Hao Ding holds an Executive MBA degree, a master's degree in science, and is certified in business sustainability management. He has more than 17 years of experience in the chemical, plastic, textile, and fashion industries, serving in many different roles, including research and development, sales and marketing, and business management. Hau has led projects on sustainable solutions and high-added-value solutions development. He is an expert in new business development and downstream market development.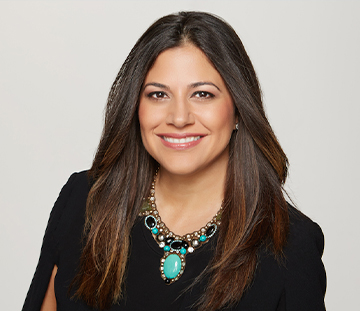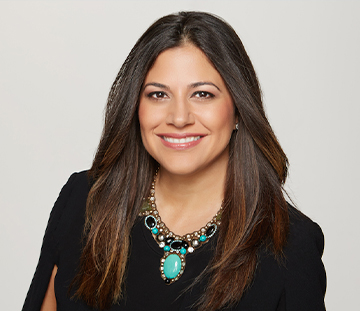 Gigi Ganatra Duff
Vice President, Public Relations and Corporate Affairs, Nordstrom, Inc.
Gigi Ganatra Duff is the vice president of public relations and corporate affairs at Nordstrom. Prior to joining Nordstrom, she served as vice president of communications of HSNi, where she oversaw all corporate and consumer communications for the HSNi portfolio of eight brands, as well as HSNi Cares, the philanthropic arm of the company. Gigi is a leader in her field, with more than twenty years of experience in strategic marketing, brand development, public relations, and special events, including a rich background in fashion, design, art, travel, and real estate.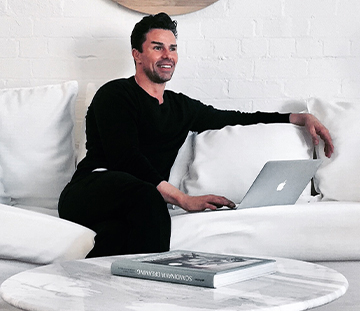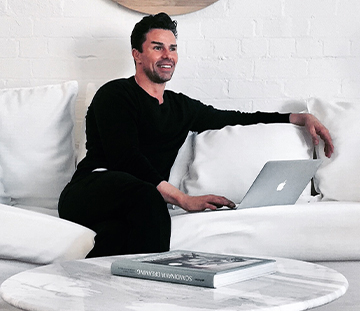 Patrick Duffy
Founder, Global Fashion Exchange
Global Fashion Exchange founder Patrick Duffy is an expert at developing networks and activating ideas, guiding creative teams that partner globally with institutions like the V&A in London and New York City's Bryant Park. He has produced events and created marketing and PR campaigns for some of the world's most recognized brands in art, fashion, and tech. His work in the fashion industry catalyzed industry titans to create positive action working alongside the UN to implement the Sustainable Development Goals. Patrick has managed global partnerships for Common Objective, an intelligent business network for the fashion industry, and launched "Mr. Duffy," a 100 percent circular and sustainably focused clothing collection, with partner Fashion 4 Freedom in Vietnam.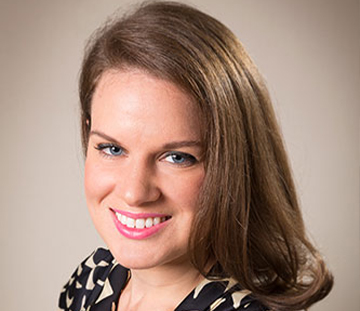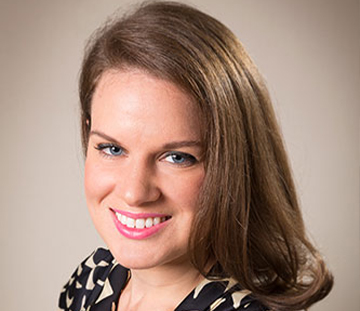 Ariele Elia
Assistant Director, Fashion Law Institute at Fordham University School of Law
Prior to joining the Fashion Law Institute at Fordham, Ariele served as the assistant curator of Costume and Textile at The Museum at FIT for seven years, where she curated or co-curated a number of exhibits, including:Faking It: Originals, Copies, and Counterfeits and Black Fashion Designers. Elia authored and currently teaches the course "Cultural Awareness, Design Responsibility, and the Law" at FIT. Her most recent publications include "Dapper Dan: The Original Streetwear Designer and Influencer" and "Fashion's Destruction of Unsold Goods: Responsible Solutions for an Environmentally Conscious Future."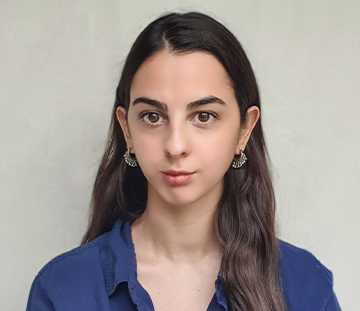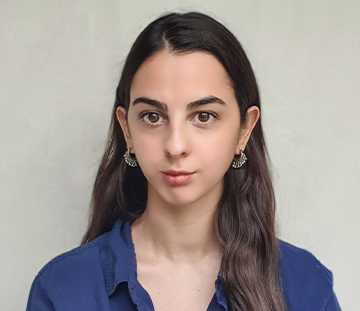 Delfina Farías
Fashion Design Student, Fashion Institute of Technology
Delfina Farías is a BFA Fashion Design student at FIT, specializing in knitwear. The focus of her work is based around transdisciplinary collaboration and sustainable design. In April 2021, she took part in the 6876km online exhibition as designer for the zero-waste collection. During the fall 2021 semester, she was one of the participants of the WM Design Challenge, where she explored modular design as a tool for working with textile waste.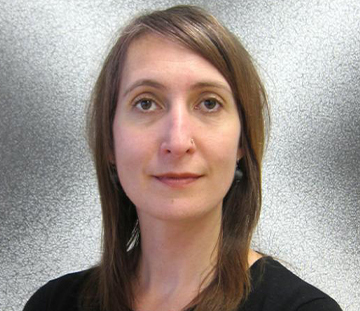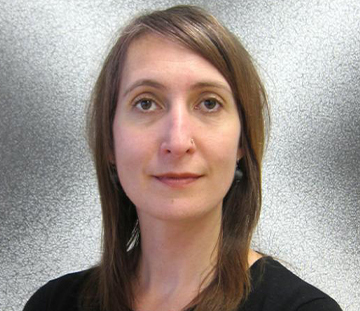 Susanne Goetz
Associate Professor, Textile/Surface Design, Fashion Institute of Technology
Susanne Goetz is an associate professor in the Textile/Surface Design Department. She has worked internationally as a textile designer, lecturer, researcher, and project manager.Her expertise is in printed textile design, sustainable textiles, and artisanship, focusing on digital and traditional approaches to design and production. Her research and teaching practice focus on global sustainable design, manufacturing, and business practices, as well as innovative interdisciplinary work where design and science overlap. Susanne holds an MSc in Textile and Apparel Technology Management from North Carolina State University and a BA in Textile Design from Hof University of Applied Sciences, Germany.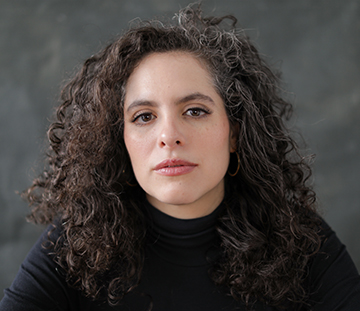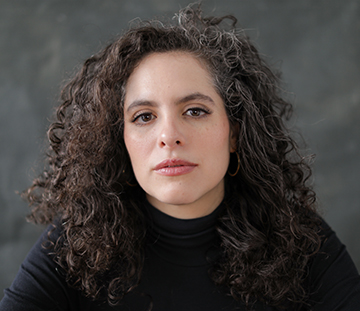 Giana Pilar González
Design Consultant, Founder, TEOSANTOS
Giana Pilar González works at the intersection of art and commerce, digital and analog, and personal identity and dominant cultural systems, creating experiences and exchanges that invite audiences to deconstruct and reinvent the systems they encounter. In 2013, she founded TEOSANTOS, an innovation and experience design consultancy in New York City.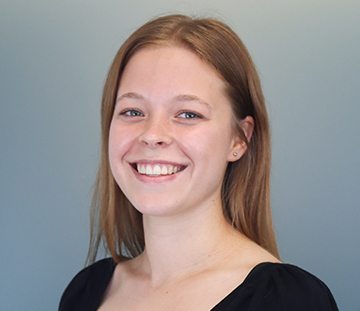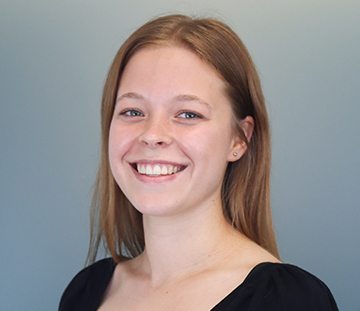 Aleksandra Gosiewski
Cofounder, COO, Algiknit
As the cofounder and COO of AlgiKnit, Aleksandra's interests and goals have been heavily influenced by sustainability. With a mission to understand the Earth's natural resources, she explores the importance of utilizing raw materials in the creation of textiles and garments. Having graduated from the Fashion Institute of Technology with a bachelor's degree in Fashion Design and a minor in economics, she harnesses the creativity of design thinking with steadfast attention to detail in business operations and practicality. Aleksandra's core ethos is derived from a childhood spent outdoors and an understanding of the importance of a symbiotic relationship with nature.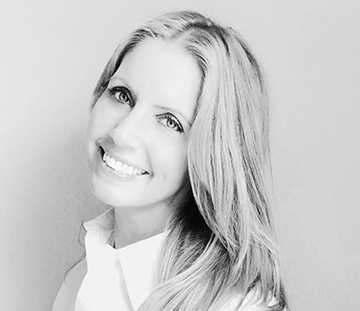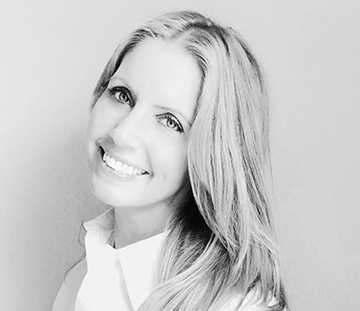 Jennifer Grove
Founder and CEO, Rijois
Jennifer Grove is a serial entrepreneur and female founder with a strong commitment to corporate social responsibility and environmental social governance.She is the CEO of Rijois, a social commerce marketplace designed to make shopping sustainably a joyful and rewarding experience by uniting eco-conscious consumers with eco-responsible brands. Prior to Rijois, Jennifer was the CEO of Repeat Roses, the first and only circular floral repurposing company she founded in 2013 as an innovation for profit, zero-waste, circular solution business which diverted materials from landfill while maximizing positive social impact. Jennifer is a graduate of the Fashion Institute of Technology. Throughout her business career, Jennifer has earned numerous entrepreneur, venture, sustainability, and social impact awards. She has been featured in The New York Times, Bloomberg, NBC Nightly News, CNBC, Vogue, Oprah magazine, the CBS Special "Harry & Meghan Plus One" primetime television special, and multiple international media outlets.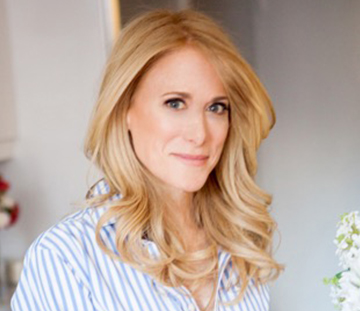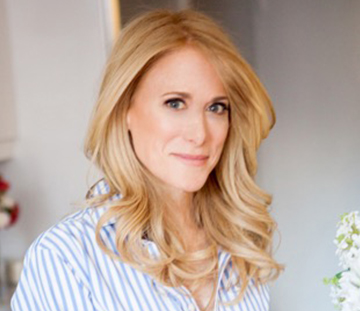 Tina Hedges
Chief Recipe Keeper, LOLI Beauty (LOLI: Living Organic Loving Ingredients
Tina Hedges, the "beauty medium," blends her skills as a product innovator with her passion for botanical alchemy to build beauty and wellness brands. Of Cuban descent, Tina grew up in Jamaica, where she learned to use botanicals to restore balance to both body and soul. Tina spent many years at Estée Lauder and L'Oréal before launching her first award-winning start-up: a vegan, sulfate-free, hair-care brand featured on Bravo's Blowout in 2005. Her most recent launch, LOLI Beauty, is the world's first zero-waste, superfood skincare brand. LOLI's products are upcycled from organic food supplies and are waterless, vegan, and cruelty-free.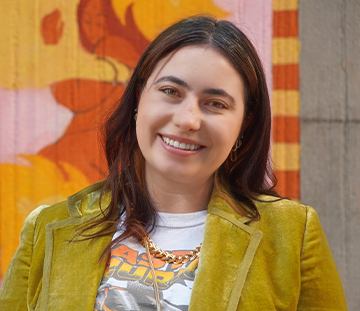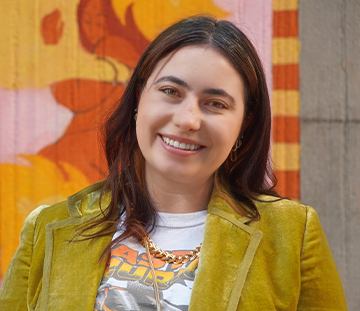 Hillary Higginbotham
Graduate Student, Fashion and Textile Studies, Fashion Institute of Technology
Hillary Higginbotham earned her BFA in Fashion Design from the Fashion Institute of Technology in 2015. She worked as a Residential Education Coordinator at FIT upon graduation and subsequently enrolled in FIT's Fashion and Textile Studies graduate program, hoping to combine her longtime passion for art and fashion with her newfound love of education. During her final semester, she created an independent study course entitled World Dress and Textiles in Museum Collections. Her research focuses on museum presentation, decolonization, and ethical engagement with lineal descendants. Hillary hopes to pursue a career in education at a museum or other cultural institution.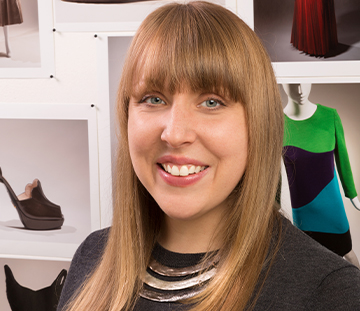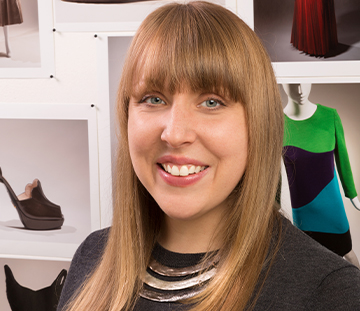 Colleen Hill
Costume and Accessories Curator, The Museum at FIT
Colleen Hill is curator of costume and accessories at The Museum at FIT. She holds an MA in Fashion and Textile Studies: History, Theory, Museum Practice from FIT and is currently a PhD candidate at London College of Fashion. Since joining MFIT in 2006, Hill has curated or cocurated more than a dozen exhibitions. Her most recent exhibitions include Reinvention and Restlessness: Fashion in the Nineties (2022) and Ravishing: The Rose in Fashion (2021). She has authored or coauthored eight books on fashion and contributed to numerous other publications.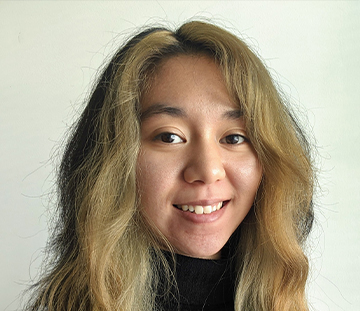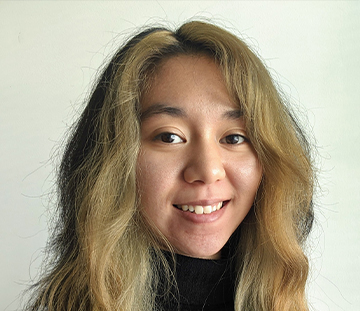 Karisma Hishikawa
Fashion Design BFA student, Sportswear, Fashion Institute of Design
Karisma Hishikawa is a senior Fashion Design BFA student specializing in Sportswear. They are also a member of the Indigenous Peoples' Club and the Presidential Honors Society at FIT. Karisma is a charismatic sibling to a courageous younger brother, a goofy grandchild to a scholarly grandmother, the eldest child to a generous father, and a big fan of their adorable family cat, Pippa. Karisma is invested in and currently creating their senior thesis upon issues pertaining to fast fashion waste and lack of garment worker acknowledgment. They hope to make these land acknowledgments a first step toward supporting and showing up for Indigenous peoples' rights and sovereignty in the future.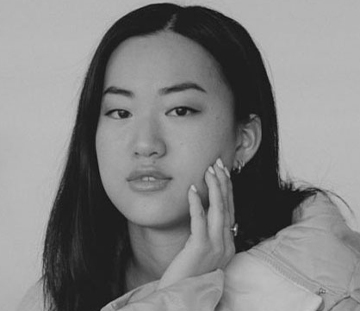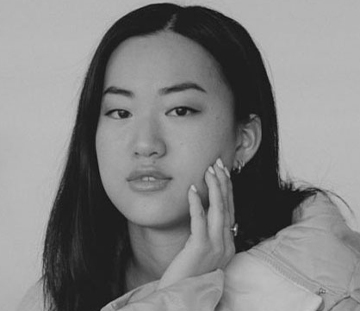 Alison Ko
Fashion Design Student, Sustainability Council Member, Fashion Institute of Technology
Allison Ko is senior at the Fashion Institute of Technology, majoring in Fashion Design with minors in Art History, History, and International Trade and Marketing. She is a peer mentor on campus and an active member of the Sustainability Council, both of which allow her to give back and support the community around her.
She is passionate about functional fashion and enjoys upcycling existing garments in her personal design work. In the coming future, she plans to enter the activewear/outdoor sector, bringing a fresh perspective and the urgency of environmental prioritization.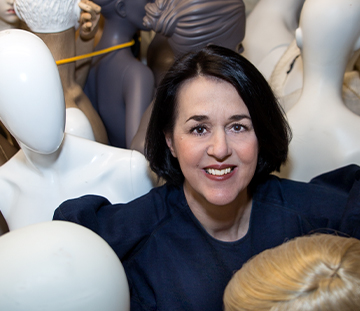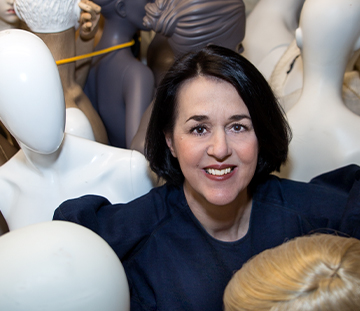 Anne Kong
Professor and Program Coordinator, Spatial Experience Design Program, Fashion Institute of Technology
Anne Kong is an educator and designer specializing in visual merchandising, exhibition design, and brand activation. She develops design concepts and solutions for retail, showrooms, trade shows, and promotional events. Anne co-authored the seventh edition of Visual Merchandising and Display for Bloomsbury Publishing with Martin M. Pegler.
Anne is a partner of A+D Kong, her own design company that she shares with her husband, David Kong. Together they work with many clients to produce installations and product prototypes. She is a Markopoulos Award winner and currently serves as an advisory member for PAVE Global, innovating opportunities for design students nationally.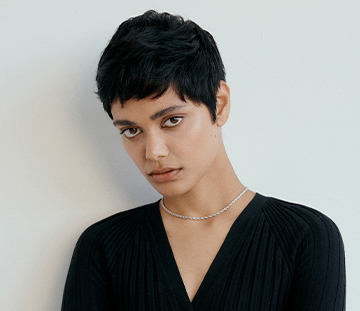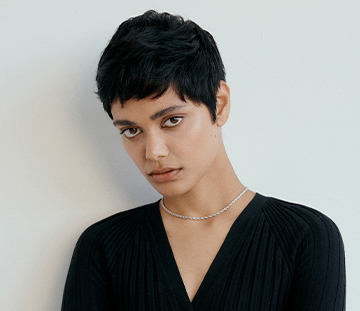 Zinnia Kumar
Ecologist, Biologist, Environmental Sustainability Manager
Zinnia Kumar is a chartered CIEEM ecologist, conservation biologist, environmental impact awareness advocate, and environmental sustainability manager, addressing circularity in fashion, media, and natural resources sectors. She has worked for the Environmental Protection Authority (EPA), the Department of Environment, Ecology, and Evolution Research Centre, and the Australian Museum, and she has worked to protect World Heritage sites and Ramsar convention wetlands.Her research, writing, podcasts, and talks have been featured by The Royal Society, Science, Time, the New York Times, Forbes, Vanity Fair, Vogue, among others. Zinnia will soon be launching a social impact agency called The Dotted Line.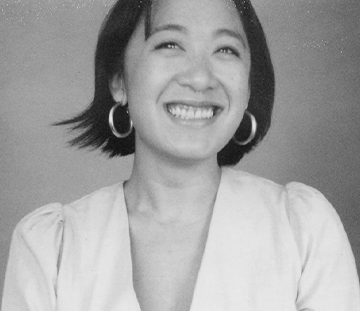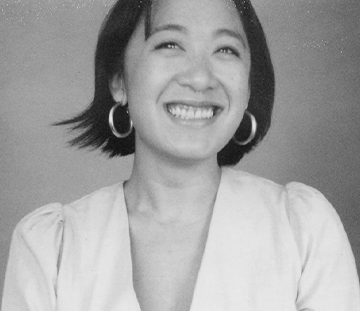 Chui-Lian Lee
CEO, Cofounder, Werewool
Chui-Lian Lee is the CEO and cofounder of Werewool, a biotechnology company developing biodegradable textile fibers with DNA-programmed color and performance properties. Chui holds a BS in Textile Development and Marketing from the Fashion Institute of Technology. Her diverse experience at Global Brands Group, Victor Textiles, Vartest Laboratories, Atlas Textiles, National Science Foundation ICorp Program, and MIT The Engine: Blueprint Program informs her understanding of the textile supply chain and biofabrication's potential to achieve fashion industry circularity and climate goals. Chui-Lian's awards include the 2022 H&M Conservation X Labs Microfiber Innovation Challenge Prize and the 2020 Foundation Global Change Award.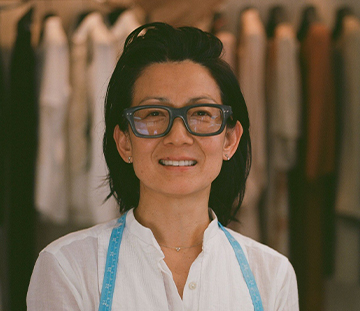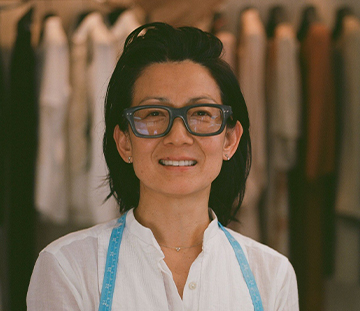 Jussara Lee
Fashion Designer, Entrepreneur
A native Brazilian of Korean heritage, Jussara Lee moved to New York in 1987 to study at the Fashion Institute of Technology. She launched her namesake label upon graduation, landing in prominent retail stores worldwide, such as Bergdorf Goodman, Isetan, and Fred Segal. For the past 20 years, the company has focused on making the best-fitting custom-made clothes with the gentlest environmental impact. Hand tailoring, hand embroidery, local production, biodegradable materials, and natural dyes are all part of Jussara's efforts to create a circular business model where the least amount of resources are plundered from nature and waste is repurposed.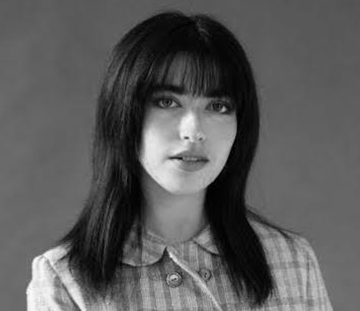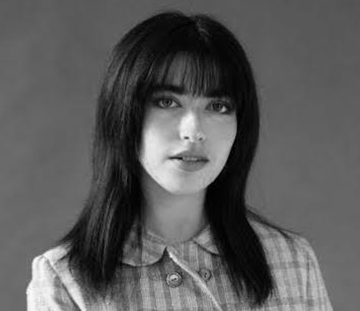 Caroline Levine
International Trade and Marketing Student, Fashion Institute of Technology
Caroline Levine serves on the Student Government Association as chair of the Sustainability Committee and is a part of FIT's Presidential Scholars honors program. Caroline is the fashion editor for Bright-Eyed Collective, a publication that elevates, connects, and inspires creative communities through sustainability, innovation, and collaboration. She is passionate about taking an intersectional approach to reinventing the fashion landscape and does so in her dynamic roles as a student leader and an emerging professional. Caroline is majoring in International Trade and Marketing, with two minors in Ethics and Sustainability and International Politics, and will graduate from FIT in May.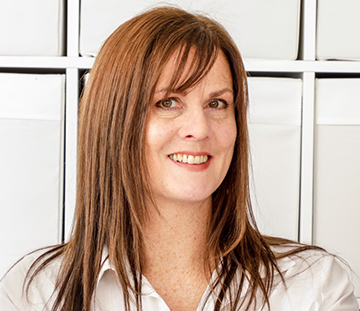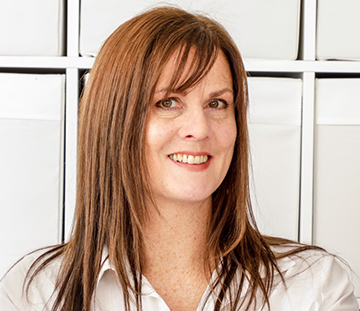 Kara Mac
Fashion Designer, Founder, Kara Mac Shoes
Kara Mac studied fashion design at the Fashion Institute of Technology and worked as an apparel designer, specializing in knitwear, for labels such as Ralph Lauren and Talbots. As a train commuter, she went through two to three shoe changes daily, instilling in Kara the idea of reducing footwear's environmental impact. Kara Mac Shoes was launched in 2015. This spring, Kara Mac will introduce a capsule collection of sandals constructed with chromium-free leather and wooden heels. It is the beginning of a project she has envisioned for many years: shoes that are 100 percent recyclable and biodegradable.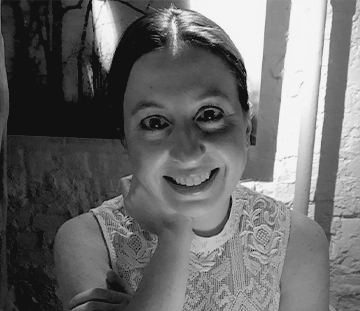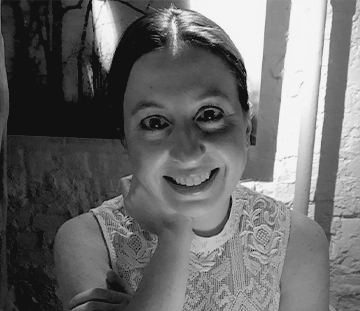 Melissa Marra-Alvarez
Curator of Education and Research, The Museum at FIT
Melissa Marra-Alvarez is curator of education and research at The Museum at the Fashion Institute of Technology (MFIT). Melissa is a co-curator of the upcoming MFIT exhibition Food and Fashion (2023). Her previous exhibitions include Minimalism/Maximalism (2019) and Force of Nature (2017), and she co-curated Head to Toe (2022) and Fashion & Politics (2009). Her research interests lie in the intersections between fashion, the natural sciences, and sustainability, as well as new perspectives in the study of fashion as visual culture. She holds an MA in Museum Studies: Fashion and Textile History from the Fashion Institute of Technology.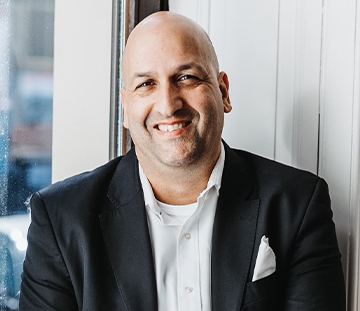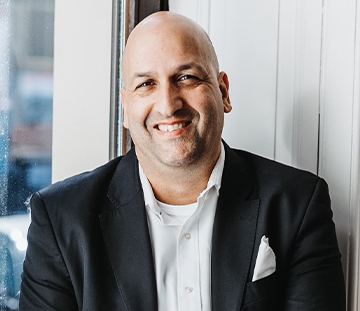 Michel Mastio
Segment Director, Südwolle Group GmbH
Michel Mastio is the Segment Director of Sales in Hosiery and Circular knitting yarns at the Südwolle Group GmbH. Michel started in textiles at Company Stoehr in 1992, then moved in 2010 to the Südwolle Group.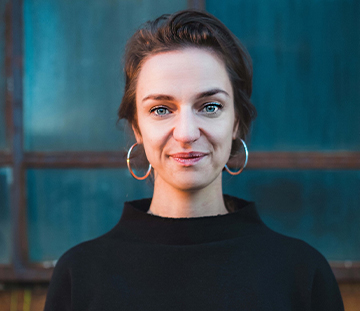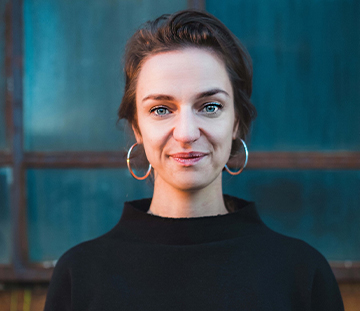 Johanna Luisa Orlowsk
Fashion Design Student, Fashion Institute of Technology
Johanna Luisa Orlowski was born in Germany and raised in Ukraine. In her 20s, she moved to Berlin, where she became highly skilled at tailoring and earned a BA in Fashion Design. Johanna moved to New York City and started working with RUBIN & CHAPELLE. Currently, she is finishing her MA in Berlin and her MFA at FIT in New York. Johanna recently completed an internship at The RealReal, where she was part of a design team creating new pieces from left-behind garments. Her own collection is primarily made of discarded clothing and deadstock materials.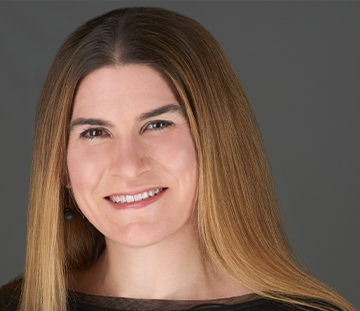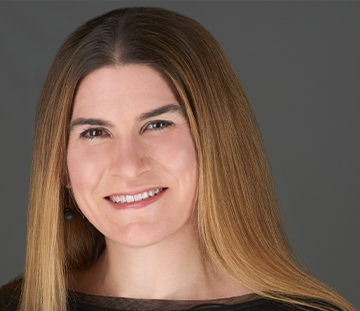 Dr. Karen Pearson
Professor, Science and Math, Fashion Institute of Technology
Karen Pearson, PhD, is a professor of Science and Math at FIT and is the co-chair of the college's Sustainability Council. She has won a SUNY Chancellor's Award for Excellence in Teaching, has been noted as one of the 100 Most Inspiring Women in STEM, and is a recipient of FIT's President's Award for Excellence. Pearson has done extensive work in the development of interdisciplinary STEAM curricula and programming at FIT and is the recipient of multiple research and program awards, including those from the National Science Foundation and the National Endowment of the Arts. Her research outside of the classroom is focused on the design, synthesis, and application of new materials that have potential in low-energy devices, such as thin-film transistors (TFTs) and light-emitting diodes (LEDs).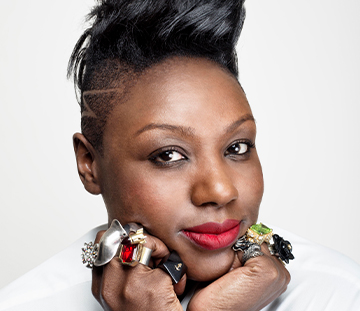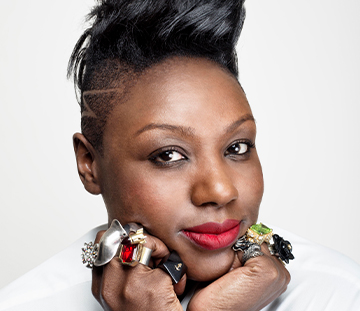 Mimi Plange
Fashion Designer

Award-winning Ghanaian American designer and Unfashion visionary, Mimi Plange launched her own lifestyle brand in 2010. She is a graduate of the San Francisco Fashion Institute of Design and Merchandising, and holds a degree in Architecture from the University of California. Plange's designs have been worn by First Lady Michelle Obama, Serena Williams, Viola Davis, and Awkwafina—for her very first Screen Actors Guild Awards—and have appeared in the New York Times, Ebony, Marie Claire, Essence, Glamour, and other media. In 2016, she took part in the Celebration of Design Event hosted by Michelle Obama at the White House.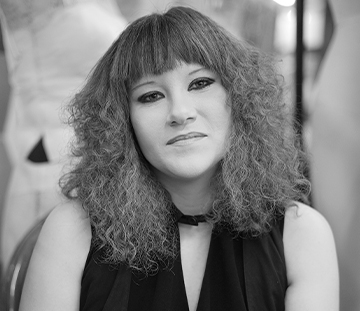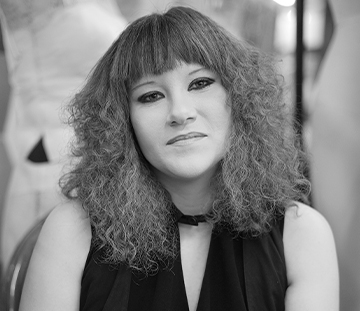 Mimi Prober
Designer, Sustainability Specialist
Mimi Prober integrates the artistry of the past to establish a sustainable future. A graduate of FIT, she has received acclaim for her philosophy of and sustainable approach to design, translating her personal and professional passions into pioneering sustainability in the industry. Prober is dedicated to sustainable practices of natural dyeing, textile narratives, preservation, and process and to honoring those involved in textile creation, both past and present, from farm to fiber, searching for forgotten textiles and handcraft with documented stories to tell. A collection piece is part of the permanent collection at The Museum at FIT, and her work is currently on view at the Metropolitan Museum of Art in New York for the Costume Institute's In America: A Lexicon of Fashion exhibit.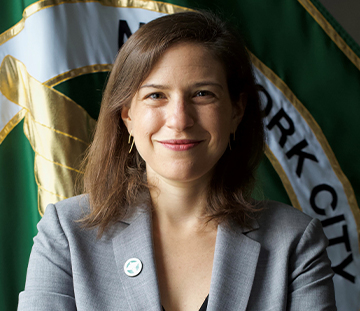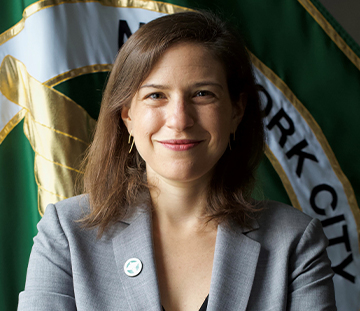 Julie Raskin
Executive Director, Sanitation Foundation
New York City Department of Sanitation
Julie joined the Sanitation Foundation in 2019. Prior to that, she worked at American Express in partnership marketing and at the New York City Parks Department on sustainability projects and on a public-private partnership to install free public Wi-Fi in parks citywide. She holds a BA in Urban Studies from Columbia University, received an MBA from New York University, and is a recipient of the Waste360 40 Under 40 Award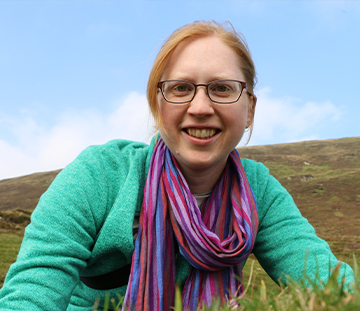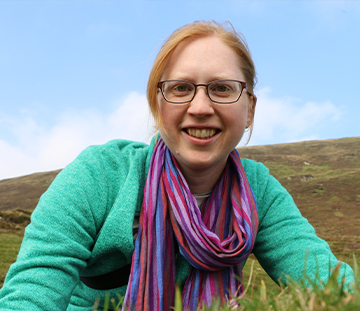 Dr. Evelyn Rynkiewicz
Assistant Professor, Ecology, Fashion Institute of Technology
A disease ecologist, Evie's research investigates co-infection in wild mice, focusing on how parasites and pathogens interact with each other and with the host immune system. She teaches classes in ecology and biology, with her overall goals being to increase science literacy among non-science majors and to give students the confidence to bring ideas of the scientific process and understanding of the natural world into how they think about their careers. She collaborates with scientists, designers, and artists to develop innovative tools, labs, and activities in the classroom and is the FIT faculty advisor for the Biodesign Challenge program, advising students in developing innovative projects combining science and design to solve current and future problems in sustainability.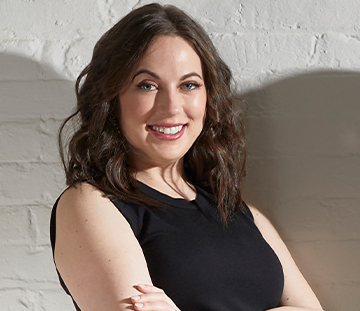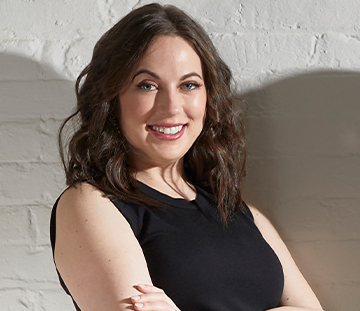 Jessica Schreiber
Founder and CEO, FABSCRAP
Jessica Schreiber is the creator of FABSCRAP, a nonprofit organization that pioneered a system for recycling and reuse of commercial textile waste. After receiving a master's degree in Climate and Society from Columbia University, Schreiber worked at the Bureau of Recycling and Sustainability at the New York City Department of Sanitation. When several fashion brands reached out to her to ask how they could recycle their excess fabric, Schreiber was inspired to create a solution for fashion's textile waste problem. After successfully pitching her idea on Lifetime's Project Runway: Fashion Startup, she was awarded several investment grants to officially launch FABSCRAP in 2016. The nonprofit has since evolved into an industry-leading community addressing waste.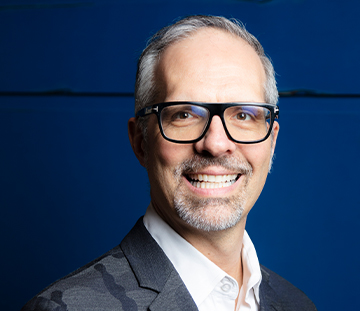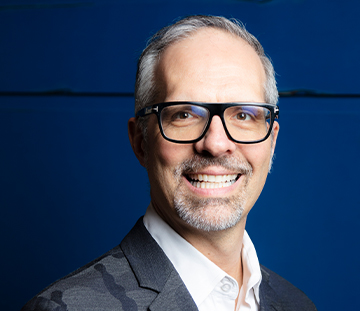 Glenn Sokoli
Retail Consultant, Designer, Adjunct Professor, Fashion Institute of Technology
Glenn Sokoli is a retail consultant and designer with over 30 years of experience in corporate and residential interior styling, retail visual merchandising, and display. He is the vice president of Creative and Marketing for Bernstein Display, which has provided the retail visual merchandising industry with over 100 years of customer service and products, including mannequins, forms, fixtures, and decorative accessories. Sokoli has taught at FIT for 29 years in the Visual Presentation and Exhibition Design and Photography Departments. He has enjoyed worldwide design opportunities, producing visual merchandising workshops, seminars, and corporate display manuals for domestic and international retailers.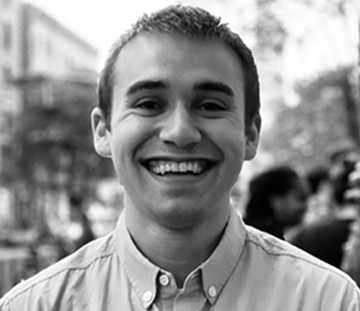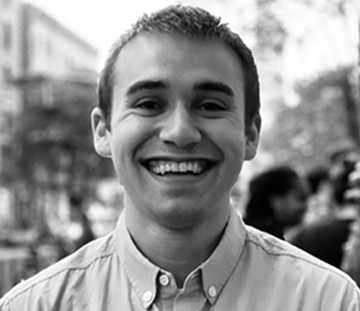 Noah Tager
Menswear Design Student, Fashion Institute of Technology
Noah is a second-year menswear design student at FIT, with a focus on sustainable and upcycled garments. He currently serves as treasurer of FIT's Ethics and Sustainability Club and is a student member of the College's Sustainability Council. Prior to studying at FIT, Noah was a full-time graphic designer for a communications agency. He has a BA from Amherst College in Computer Science and Studio Art. He continues to apply his passion for technology through exploring innovative textiles and computer-aided design.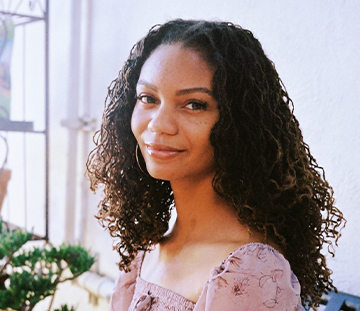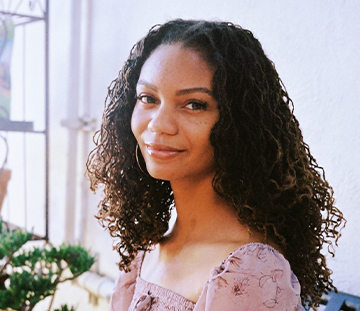 Leah Thomas
Founder, Intersectional Environmentalist
Leah Thomas is a celebrated environmentalist based in Santa Barbara, California. Coining the term "eco-communicator" to describe her environmental activism, Leah uses her passion for writing and creativity to advocate for the critical relationship between social justice and environmentalism. With this intersection in mind, Leah launched Intersectional Environmentalist in 2020, which advocates for environmental justice, provides educational resources surrounding intersectional environmentalism, and promotes inclusivity and accessibility within environmental education and movements. A graduate of Chapman University with a BS in Environmental Science and Policy, Leah has interned twice with the National Park Service and has worked at leading green companies.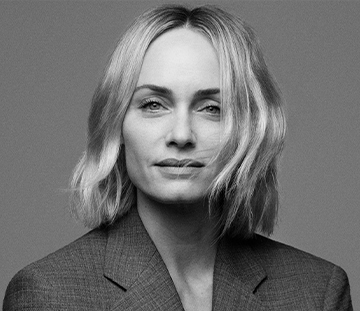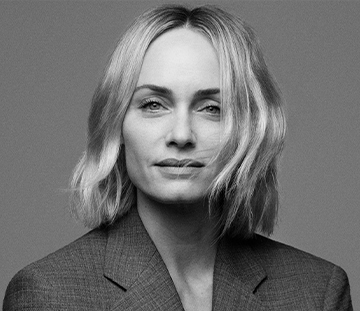 Amber Valletta
Fashion model, actress, entrepreneur, and activist
One of the most celebrated supermodels of the modern era, Amber Valletta is an industry icon with a career spanning decades.Amber has been the face of numerous luxury brands and the muse of respected photographers. Besides starring on a number of magazine covers, including over 70 international editions of Vogue, she has also landed prominent acting roles for both television and film.Years before the concept entered the mainstream, Amber has lent her voice to the world of sustainable fashion. She has pushed for ethical industry practices through notable partnerships, including a line of eco-friendly accessories for Karl Lagerfeld. She serves as British Vogue's first contributing sustainability editor and as FIT's sustainability ambassador.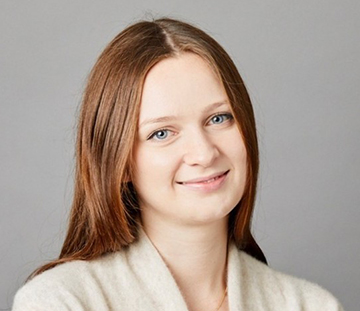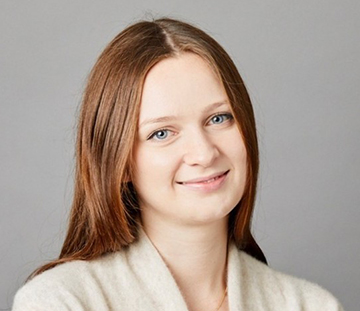 Julia Viner
Investment Associate, Closed Loop Partners
Julia is an investment associate at Closed Loop Partners, a New York–based investment firm comprised of venture capital, growth equity, private equity, and project finance, as well as an innovation center focused on building the circular economy. Julia supports deal origination, investment due diligence, and portfolio management for early-stage venture capital and growth equity fashion investments. Julia received her Bachelor of Science from the Fashion Institute of Technology, where she majored in Business Management. During her studies at FIT, Julia conducted research on supply chain transparency and the benefits of blockchain traceability from both a business and consumer-facing perspective.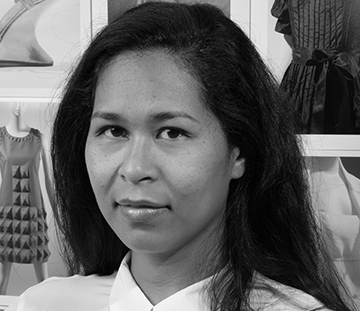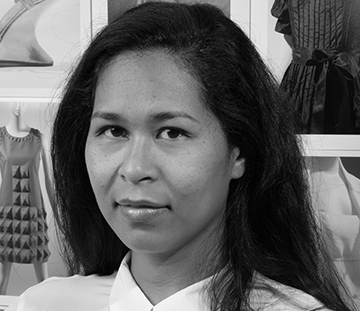 Elizabeth Way
Associate Curator of Costume, The Museum at FIT
Elizabeth Way is Associate Curator of Costume at The Museum at FIT. Her exhibitions include Black Fashion Designers (2016), Fabric in Fashion (2018), and Head to Toe (2021–2022). Way's personal research focuses on the intersection of African American culture and fashion. She edited and authored chapters in Black Designers in American Fashion (Bloomsbury, 2021). Other recent publications include: "Dressing to Pass during the Harlem Renaissance: Fashion in the Novels of Jessie Redmon Fauset and Nella Larsen," in Fashion Theory (2020) and "Strands of the Diaspora: Black Hair in the Americas, 1800–1920," in A Cultural History of Hair in the Age of Empire (1800–1920) (2018). She holds an MA in Costume Studies from New York University and a BS in Apparel Design and a BA in History from the University of Delaware. Way is currently a PhD candidate at the University of the Arts London.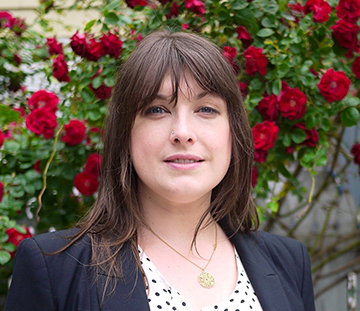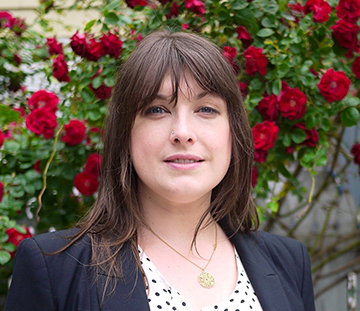 Alissa Westervelt
Senior Manager, donateNYC
Alissa is the senior manager of donateNYC, a New York City Department of Sanitation program that supports donations, reuse, and NYC's Zero Waste Goals. In this role Alissa spearheads ReFashion Week NYC, an annual event celebrating low waste and sustainable fashion. With an MS in Environmental Policy from The New School and a career in the food industry, Alissa joined the Department of Sanitation in 2018 to help launch the donateNYC Food Portal. She has raised the profile of donateNYC through public events, outreach campaigns, environmental impact reporting, and disaster response. Alissa specializes in textile waste, food systems, and circularity.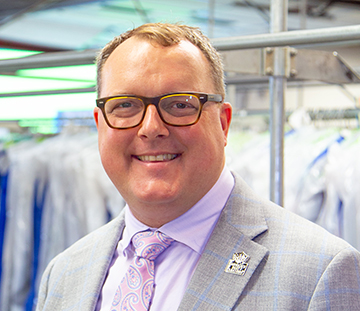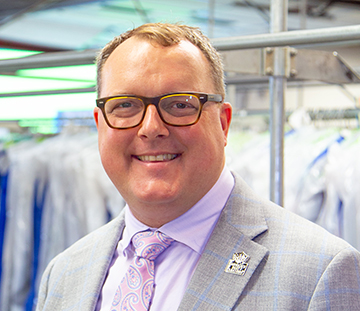 Chris White
Executive Director, America's Best Cleaners
As executive director of America's Best Cleaners, Chris has made the organization a leading institution of the textile care industry. Since its founding in 2000, America's Best Cleaners has been at the forefront of sustainable initiatives that include reducing single-use plastic, implementing eco-friendly cleaning systems, and investment in technologies to reduce energy and water consumption. Partnering with the Green Business Bureau, Chris created eco-friendly certification and guidelines for textile care operations. Chris's relationships in the fashion world have allowed his clients to learn directly from elite names in fashion, such as Hermes, Ermenegildo Zegna, Bogner, Brooks Brothers, and Swarovski Crystals.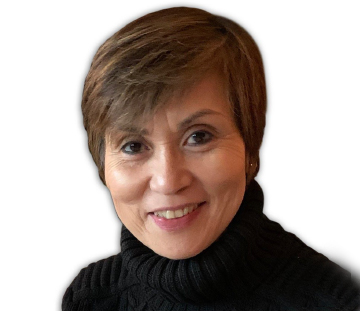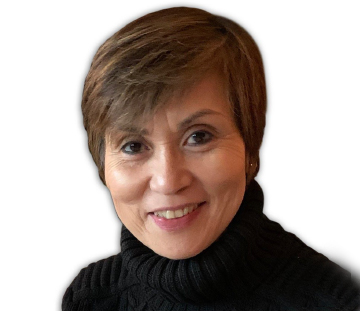 Lorenza Wong
Textile Consultant, Adjunct Professor
Lorenza Wong is a textile consultant and an adjunct professor of Textile at Fashion Institute of Technology and Parsons School of Design – The New School. Lorenza is known to be a highly creative and technical textile innovator with a passion for sustainable textiles. She has more than 30 years of industry experience and achievements as a fashion and apparel executive, with expertise in global raw material sourcing, fabric research and development, textile innovation, and product lifecycle management. Lorenza is dedicated to making local natural raw materials available and accessible through regenerative farming.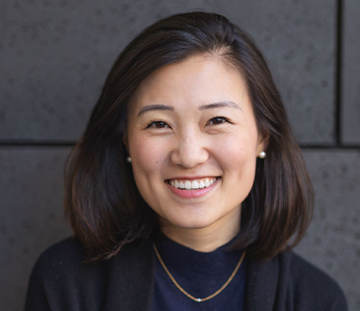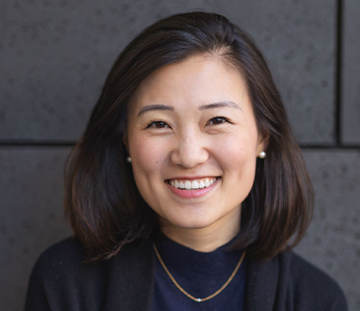 Michelle Zhu
CEO, Cofounder, Huue
Michelle Zhu is CEO and cofounder of Huue, a biotechnology company creating the world's most sustainable dyes, starting with the indigo in your jeans. Huue's mission is to minimize the amount of toxic chemicals used in the dye production and application process, which Michelle witnessed firsthand growing up with parents in the fashion industry. Michelle manages all aspects of Huue's operations, including fundraising and business development efforts, complementing her cofounder Tammy Hsu's scientific background and development of the core technology. She holds a BSBA from Washington University in St. Louis and previously worked in both management consulting and industry at the intersection of consumer products and technology. Michelle has been recognized as Forbes Under 30 in Manufacturing and Industry, as well as Inc.'s 100 Leading Female Founders.