PrintFX will be closed until further notice (as of 3pm 3/16/2020)
Welcome to PrintFX, the premier digital output center at the Fashion Institute of Technology, where we help make your ideas become reality! Our mission is to continually evolve, producing professional level output to ensure the highest level of service and satisfaction. Our full-service area produces high quality digital output at affordable prices whether it be professional portfolio quality prints, budget posters, fabric printing and fabrication services such as 3d printing, laser cutting, vinyl cutting, custom button pins and vacuum forming. The self-service area offers paper and board trimmers, softproofing stations, 3d printers and Riso printing (one-on-one first come, first served). Design services offered to FIT departments only.
We can't print for you but we can still stay connected!
Beginning 4/20/20, PrintFX, FabLab & Tech Support teams began hosting
student drop-in live chat sessions, M-F, 2:00pm – 3:00pm
All FIT students welcome!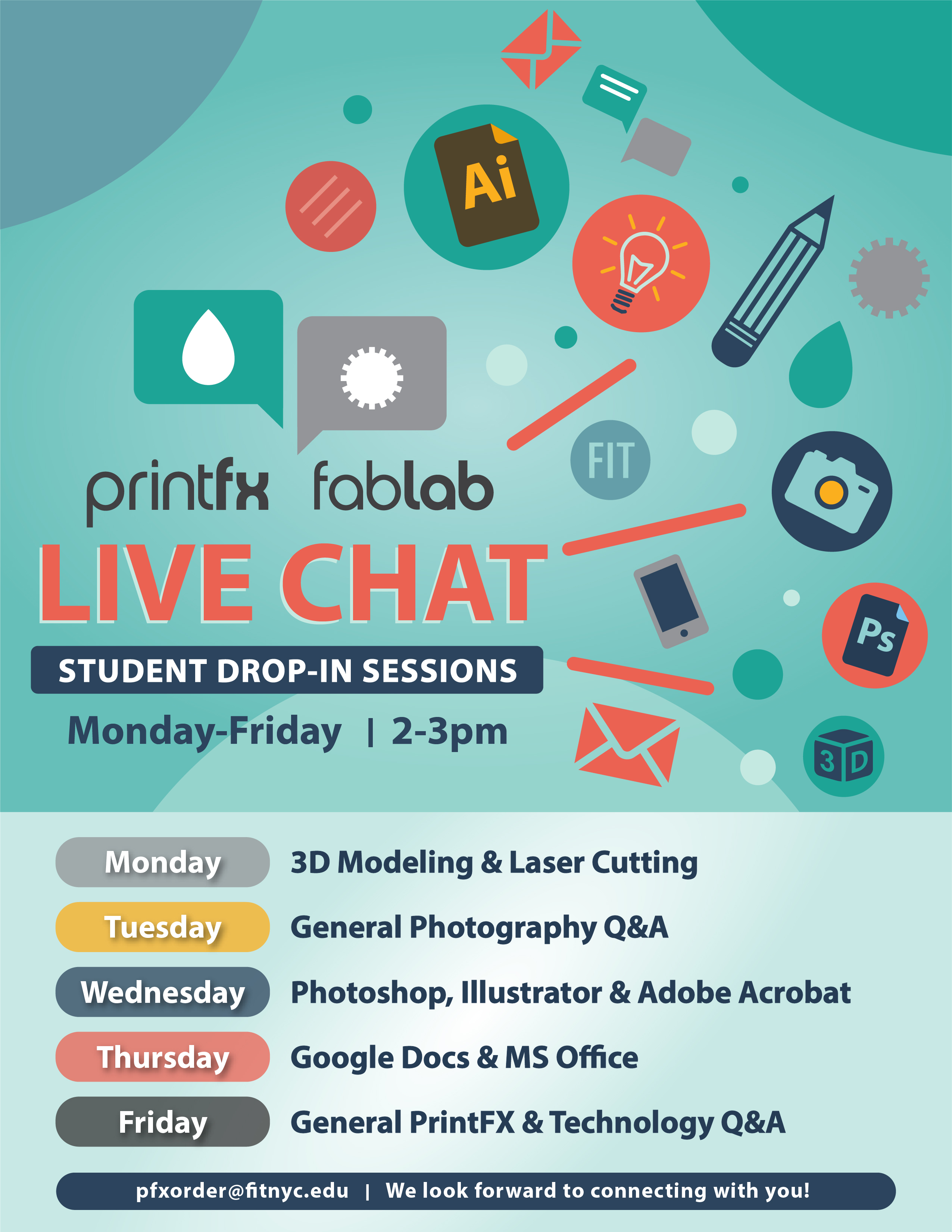 Monday - 3d Modeling and Laser Cutting: Q&A Session - 2:00pm - 3:00pm
Tuesday - Photography: Q&A Session - 2:00pm - 3:00pm
Wednesday - Photoshop / Illustrator / Acrobat: Q&A Session - 2:00pm - 3:00pm
Thursday - Google Docs and MS Office: Q&A Session - 2:00pm - 3:00pm
Friday -General PrintFX or Technology: Q&A Session - 2:00pm - 3:00pm
Open call to FIT seniors and grad students from all majors graduating this May!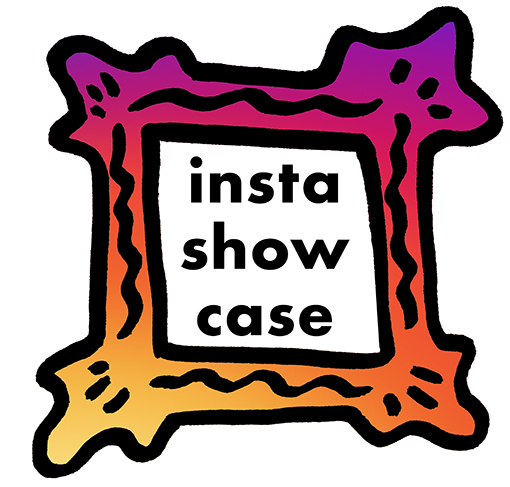 We want to showcase all the hard work that went into your final pieces on our Instagram! @fitprintfx.
Open to FIT seniors and grad students graduating this May only!
Submit the following to [email protected] using your FIT email address with "InstaShowcase" as the subject:
1-3 Instagram ready jpgs/mp4s representative of your final pieces
1 sentence description (i.e. title, medium, etc.)
Your major & Instagram handle
---

Full Service
Drop off service for printing, copying,
bookbinding, button pin making & FabLab
FabLab
3D printing, laser cutting, vinyl cutting, vacuum forming
General Questions:
(212) 217-5470
Technology Resource Manager: Jana Duda
*Regular hours: Monday-Thursday 9:00am-7:00pm; Friday 9:00am-6:30pm. Self-service area closes 1/2 hour prior to closing.
(H
ours may change during holidays, summer, winter and spring breaks)