Speakers and Award Recipients
2023 Commencement Speakers and Schedule
FIT has announced the keynote speakers and schedules for its 2023 commencement ceremonies. The speakers, all of whom are leaders in their respective creative fields, are Papa Oppong, Byron Lars, Fern Mallis, Dayna Isom Johnson, Francisco Costa, Gary Wassner, and Jennifer Walsh. More than 3,600 students will be awarded associate's and bachelor's degrees in 41 programs, and over 100 students will be awarded graduate degrees in seven programs.
School of Graduate Studies Commencement and Hooding Ceremony
Papa Oppong
Tuesday, May 23, 6 pm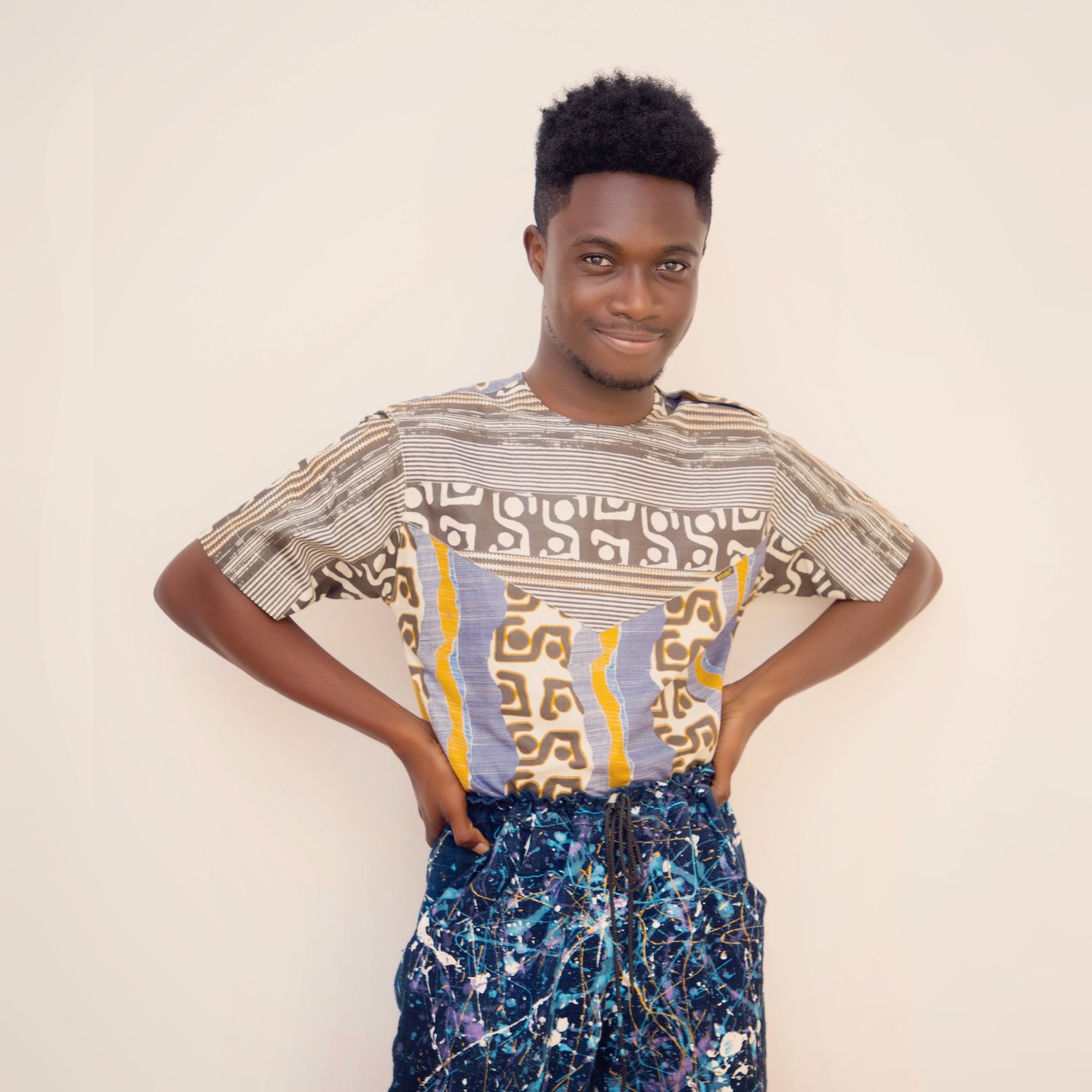 Papa Oppong, a new age artist, fashion designer, and fashion illustrator, was born and raised in Ghana. His interest in fashion started at a very young age, playing with Barbie dolls. Papa Oppong's work aims to showcase the immense talent, potential, and influence of Africa in fashion. He has designed for West African textile giant Woodin, collaborated with Swarovski, illustrated for MAC cosmetics, art directed and styled a fashion show for Adidas Ghana, and collaborated with several African brands such as Studio 189, Ophelia Crossland, and Christie Brown Clothing. His exceptional work has earned him recognition from top media outlets such as CNN and Forbes, with the latter featuring him as one of 15 young Africans rebranding the continent. His talent has been recognized by the DC Fashion Foundation's DC Fashion Incubator at Macy's Metro Center, the Smithsonian National Museum of African Art, the PANAFEST Youth Festival, Fest Africa USA, Prada, the CFDA Fashion's Future Graduate Show, and the Fashion Trust U.S. Papa Oppong holds a BA in fashion design from Radford University College in Ghana. He currently resides in New York City.
Undergraduate Commencement Ceremonies
Byron Lars
Wednesday, May 24, 10 am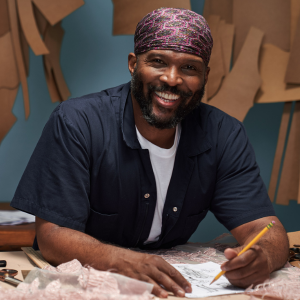 Byron Lars started designing under his own label in 1991 with a small collection of "twisted American classics" as he calls them, such as ultra-feminine riffs on the classic men's button-down shirt with iterations that draped, "twisted" or tied to make the absolute most of a woman's body. For Lars, design has always been about making women look and feel beautiful and powerful. Most recently, Lars co-founded the neo-luxury brand In Earnest, which is committed to women's advocacy and has attracted celebrity following that includes Taylor Swift, Regina King, Kim Kardashian, and Michelle Obama. The brand is regularly featured on Vogue Runway and WWD and received Fashion Group International's 2022 President's Award For Excellence. Lars is also known for designing the first-ever full collection of black Barbie Dolls, creating a doll for each of the 16 years of his collaboration with Mattel. He received Pratt Institute's Honorary Doctorate of Fine Arts in 2022.
Lars will receive the President's Award for Creative Excellence.
Fern Mallis
Wednesday, May 24, 1 pm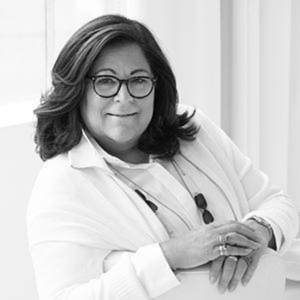 Hailed as the award-winning creator of New York Fashion Week, Fern Mallis has been called an industry titan, fashion doyenne, and the godmother of fashion. After two decades at the CFDA and IMG Fashion, Mallis is now president of her own international consulting firm. For the last 12 years, Mallis has hosted the acclaimed 92nd Street Y conversation series Fashion Icons with Fern Mallis. She is the author of the book series chronicling this series by Rizzoli, and sponsored by Nordstrom. As an inspirational public speaker, Mallis makes numerous regular appearances both here in the U.S. and abroad. Mallis is the recipient of numerous industry awards including the 2013 Fashion Industry Lifetime Achievement Award from the Pratt Institute, the 2013 FIT President's Lifetime Achievement Award, and the Icon of Innovation Award from Fashion Group International in 2022. She was inducted into Business of Fashion's BoF 500 Hall of Fame in 2014 and serves on the board of the FIT Foundation. Mallis was just awarded the "Legend in the Fight Against AIDS" award from DIFFA Dallas.
Dayna Isom Johnson
Wednesday, May 24, 4 pm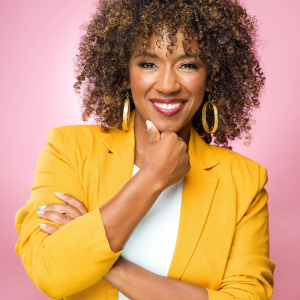 Dayna Isom Johnson is the trend expert for Etsy, a judge on the Emmy-nominated NBC primetime series Making It, hosted by Amy Poehler and Nick Offerman, and a co-host on YouTube's original series Instant Influencer. In her role as a trend expert, she is in constant pursuit of new and unique finds and is passionate about helping shoppers find special pieces that showcase their personal style. She is responsible for keeping her finger on the pulse of the latest and greatest designs, while shining a spotlight on the incredible community of 5.5 million small business owners on Etsy. Johnson has expertise across a multitude of categories of handmade and artisanal items—from home decor to fashion and accessories—and often demonstrates DIY projects for all ages and skill levels. She makes frequent appearances on national television and satellite radio shows and is regularly quoted as a resource in lifestyle and news publications. In her free time, you can find Johnson in the kitchen whipping up sweet treats or biking around with her husband and her dog.
Johnson will receive a President's Award.
Francisco Costa
Thursday, May 25, 9 am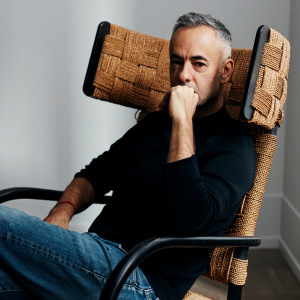 After 13 award-winning years as the creative director of women's wear for Calvin Klein, Francisco Costa is now the founder Costa Brazil, an eco-forward skin care and fragrance line with products made from natural ingredients found in the Amazon rainforest. After his departure from Calvin Klein in 2016, Costa, an avid environmentalist, returned to his home country of Brazil where he discovered local healing rituals and an untapped wealth of curative native ingredients in the Amazon rainforest. After realizing quickly that there was an urgent need for conservation, he formed the Costa Brazil brand, which works in partnership with local cooperatives and scientists, ensuring protection of both body and Earth. In his years as a fashion designer, Costa worked directly with Calvin Klein and with other top design houses such as Gucci, Balmain Couture, and Oscar de la Renta. He has received numerous awards, including Womenswear Designer of the Year from the CFDA in 2006 and 2008 and the Cooper Hewitt's 2009 Fashion Design Award. Costa serves on the board of the New York–based AIDS Community Research Initiative of America and is a past contributor to Designers Against AIDS, which works to raise funds and awareness about HIV/AIDS and prevention around the world.
Costa will receive a President's Award.
Gary Wassner
Thursday, May 25, 11:30 am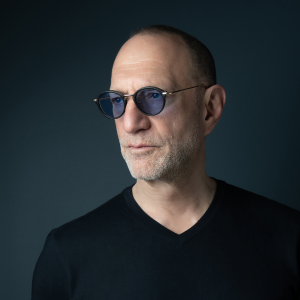 Gary Wassner is CEO of Hilldun Corporation—a company that provides financing and factoring for America's and the world's most prestigious fashion companies and iconic designer labels. Jason Wu, Isabel Marant, Golden Goose, Naeem Kahn, Jonathan Simkhai, Victor Glemaud, and Mara Hoffman are only a few of fashion's finest that have benefitted from his mentorship and support. Recently, Wassner also became a partner in the private equity firm BVG, Brand Velocity Group, to helm their fashion acquisition division. Named one of the 50 Most Influential People in Fashion by Fashionista, Wassner is also an advisory board member of Fordham Law School's Fashion Law Institute, a board member of the High School of Fashion Industries, and a member of FIT's Social Justice Center advisory council. Wassner appeared as an investor on Lifetime's Project Runway: Fashion Startup in 2016. Outside the fashion world, Wassner is a well-respected fiction and children's book author. His GemQuest series of books is popular among sci-fi and fantasy readers. He resides in New York with his wife, Cathy, and his extended family.
Jennifer Walsh
Thursday, May 25, 2 pm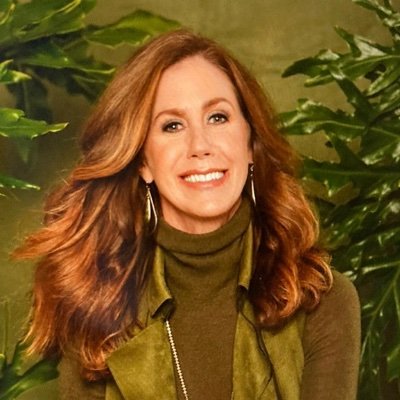 Jennifer Walsh is a 26-year serial entrepreneur in the wellness, beauty, and retail landscape. In 1997, she created Beauty Bar, the first omni-channel beauty brand in the U.S. Her retail concept became the first in America to incorporate biophilic design, which understands the connection between nature and the beauty space. Walsh sold the company in 2010. Walsh has been on a mission to get more people outdoors, to educate them on the power of walking in nature, and the impact and importance that green spaces in our offices, homes, hospitals, schools, and our cities can have on our health. Her new walking journal, Walk Your Way Calm, is a wellness handbook on how to use walking in nature as a potent tool for tackling stress and anxiety. She is the co-host of the Biophilic Solutions podcast. She is also an advisor to the Penn Center for Neuroaesthetics as well as an advisor to the Brain Health Initiative which is a living lab under Harvard and Mass General.