Speakers and Honorary Degree Recipients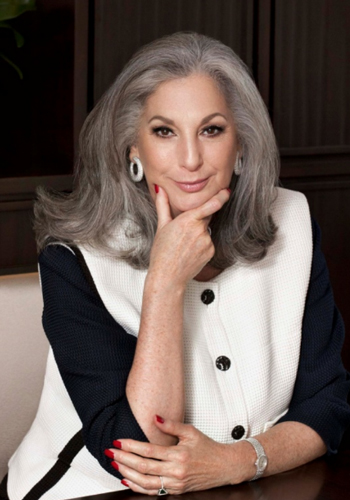 Essie Weingarten
Founder, Essie Cosmetics
Honorary Degree Recipient

As a young girl, Weingarten loved getting her nails painted, but she found the color selection at her Queens, NY, salon lacking. The situation did not improve when she got older and went to work at Henri Bendel.
In 1981, Weingarten—a graduate of FIT's School of Business and Technology—gathered her life savings and found the right chemist to create her initial 12 nail colors. To market them, she went to Las Vegas, where an army of working women—including card dealers, dancers, cocktail waitresses, and showgirls—all needed to look professional. Weingarten personally visited every salon in the city with a sample kit. By the time she flew home, orders were coming in.
A few early decisions helped Weingarten distinguish Essie from its competitors. The square bottle was easy to handle, the shades were unique, and the colors names had personality. Weingarten, tapping into her sense of humor, came up with names like "Braziliant" (a vibrant orange), "Ballet Slippers" (a sheer pink), and the holiday season best-seller "Size Matters" (a brilliant red).
She met her husband, Max Sortino, in the 1980s, and together, they expanded into an international company. By the 1990s, Essie Cosmetics had many sales representatives and was growing in the double digits every year. Weingarten maintained her personal touch; she answered her own phone and made a point of stopping into salons to introduce herself.
After years and years of nonstop traveling, consistent seasonal color collections, and launching in over 100 international countries, the brand attracted the attention of several global beauty corporations, and L'Oréal, the largest beauty company in the world, finalized the Essie Cosmetics Ltd. acquisition in 2010.
Shortly after, L'Oréal opened the Essie flagship salon in the Upper East Side of New York.
Today, Essie is sold worldwide, and the company's products are routinely named "best" by magazines, such as Allure and InStyle.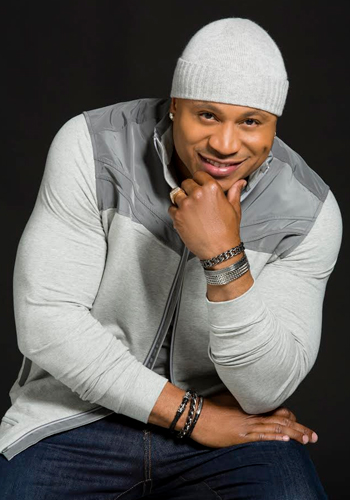 LL COOL J
Entertainer
President's Award for Creative Excellence

LL COOL J is an entertainment icon who has found great success crossing into multiple mediums. A two-time Grammy Award winner, recording artist, actor, author, NAACP Image Award winner, entrepreneur, and philanthropist, he continues to display his wide range of talents with every project.
First introduced to the world in 1984 as a Def Jam Recordings flagship artist, COOL J is the first rap artist to amass ten consecutive platinum-plus selling albums. This multi-platinum artist and two-time Rock and Roll Hall of Fame nominee is currently tied for third place for most Billboard chart debuts by a rapper, and received his star on the legendary Hollywood Walk of Fame on January 21, 2016 for his achievement in music.
As an actor, he successfully transitioned to one of the consistently highest rated shows on television, starring in the CBS hit primetime drama series, NCIS: Los Angeles, which is in its eighth season. He also hosts and produces Lip Sync Battle, which is executive produced by Jimmy Fallon, and premiered April 2, 2015, as Spike TV's most-watched original program ever.
COOL J hosted the Grammy Awards for five years in a row, and he hosted and produced the Grammy Nominations Concert Live Special for seven years. He has also been a presenter at the Emmys, Golden Globes, and SAG awards.
As an author, COOL J released LL COOL J's Platinum 360 Diet and Lifestyle in May 2010, the follow up to his New York Times bestseller LL COOL J's Platinum Workout, which detailed the evolution of his workout philosophy as well as secrets that have helped him achieve his goals. In 2002, he published a children's book, And the Winner Is, as part of a Scholastic series of books and CDs by today's hottest rap stars called Hip Kid Hop.
LL COOL J has long been an avid philanthropist involved in numerous causes, including literacy for children and youth music, arts, and athletic programs.