Speakers and Honorary Degree Recipients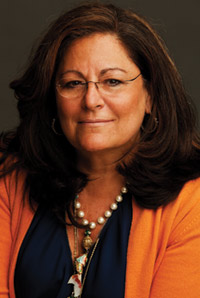 FERN MALLIS
President, Fern Mallis LLC
Commencement Speaker and Recipient, Presidents Award for Lifetime Achievement
Fern Mallis created Fashion Week in New York City in 1993, under the auspices of the Council of Fashion Designers of America (CFDA), where she served as executive director for ten years. Known as 7th on Sixth, the event organized, centralized, and modernized the American runways, allowing American designers to compete head to head with Milan and Paris, forever changing the global fashion business. IMG acquired 7th on Sixth in 2001, and Mallis became senior VP of IMG Fashion, leading new Fashion Weeks in Miami, Los Angeles, Berlin, and Mumbai, and added Sydney and Melbourne, among others, to its portfolio.
While at the CFDA from 1991 to 2001, Mallis promoted American fashion as a recognized branch of American art and culture. She oversaw CFDA Awards galas, and was instrumental in the creation of Fashion Targets Breast Cancer, a campaign that has sold over $100 million in merchandise and has generated close to $100 million in donations for breast cancer organizations. She oversaw two editions of 7th on Sale, grossing more than $8 million for AIDS charities. Mallis directed the CFDA Foundations burgeoning philanthropic efforts to raise money for design scholarships and other initiatives.
A founding board member of the Design Industries Foundation Fighting AIDS (DIFFA), Mallis also served on the board of the Partnership for the Homeless, creating their Furnish a Future program. She was instrumental in the creation and success of The Heart Truths Red Dress Initiative for Women's Heart Disease. Mallis chaired the Fashion Center BID Sidewalk Catwalk exhibition in New York's fashion district in the summer of 2010. Mallis is the recipient of numerous industry awards and accolades, including the Fashion Maverick Award from the American Apparel & Footwear Association, the Woman of the Year Leadership Award from Concern Worldwide, the Fashion Legacy Award from the Fashion Chamber of Commerce State of Style Awards, a special award from Diversity Affluence, and the Leadership Award from the Fashion Center BID.
Mallis currently hosts Fashion Icons with Fern Mallis at New York's 92nd Street Y, featuring in-depth interviews with Calvin Klein, Norma Kamali, Donna Karan, Tommy Hilfiger, Tom Ford, Michael Kors, Diane von Furstenberg, Polly Mellen, Marc Jacobs, Betsey Johnson, Vera Wang, and Suzy Menkes. In June 2013, shell interview Oscar de la Renta. She also hosts Fashion Insiders with Fern Mallis on Sirius XMs celebrity talk channel Stars.
Fern Mallis is president of the fashion and design consultancy Fern Mallis LLC. She serves on the boards of Robert Graham and Tara Jewels. She is a consultant to MTA Grand Central, Charleston Fashion Week, and Seoul Fashion Week, and has served as executive advisor to Concept Korea. She is also on the steering committee for NYCxDesign. She's a frequent guest speaker to industry organizations and design schools worldwide.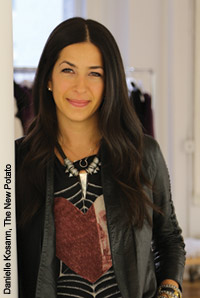 REBECCA MINKOFF
Creative Director and Founder, Rebecca Minkoff LLC
Commencement Speaker
Rebecca Minkoff is an award-winning designer of casual luxury handbags, footwear, apparel, and jewelry. Minkoff, who studied at FIT, is the founder and creative director of her own company, which she launched based on the worldwide popularity of her iconic Morning After Bag, designed in 2005. After four years of designing statement-making handbags and accessories with her trademark leathers, studs, and edgy hardware, Minkoff introduced her first ready-to-wear collection in 2009. Her company has expanded into a global lifestyle brand with a wide range of accessories and apparel, as well as men's leather goods under the label Ben Minkoff. The brand is distributed in more than 900 stores internationally, and she opened her first free-standing boutique in March 2012, in Tokyo. Today, Minkoff is an influential industry leader whose chic designs are worn by fashion-forward women as well as by celebrities such as Halle Berry, Keira Knightley, and Reese Witherspoon. In 2011, Minkoff won industry recognition with the Breakthrough Designer Award from the Accessories Council, and in 2012 she was named Marketer of the Year by Footwear News. The American Apparel & Footwear Association (AAFA) presented her with its Designer of the Year award this year. She is an active member of the CFDA and supports multiple philanthropies. Minkoff is married to actor and director Gavin Bellour; they have a son, Luca.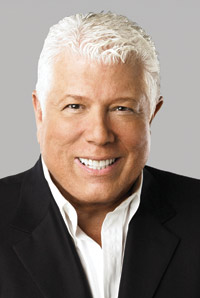 DENNIS BASSO
Designer and Founder, Dennis Basso
Honorary Degree Recipient
Marking his 30th anniversary this year, Dennis Basso began his fashion career as a fur designer but has expanded his brand to include ready-to-wear, bridal, faux-fur collections, and a fragrance. His designs have appeared on socialites and A-list celebrities from Charlize Theron to Nicole Kidman, and have been featured in Vogue, Elle, Harpers Bazaar, and W. Dennis by Dennis Basso for QVC, celebrating its 20th year on air, made him a household name and brings his elegant outerwear and clothing to millions of women.
After studying fashion at FIT in the early 70s, Basso worked for a fur company in the Garment District, learning the business from the ground up. He launched his label in 1983, showing his first collection at the Regency Hotel on Park Avenue to rave reviews, his designs being worn by celebrities and influential women within weeks. In 2003, he opened his flagship store on Madison Avenue; he has additional boutiques in Aspen, TSUM in Moscow, and Harbin, China, and was approached by Harrods in 2009 to open a boutique. In 2008, he debuted his ready-to-wear collection at Mercedes-Benz Fashion Week, and signed an exclusive contract for a design collection with premier bridal merchandiser Kleinfeld in 2011. His signature fragrance Dennis Basso launched in late 2012.
Basso was inducted into the Council of Fashion Designers of America in 2002. He sits on the board of the Childrens Hearing Institute and is a major supporter of Silver Hill Hospital in New Canaan, CT, and the Alzheimers Association. He lives in New York City with his spouse, Michael Cominotto, and their miniature schnauzer, Lily.