Andrew Weinstein, PhD
Professor | Art History and Museum Professions; History of Art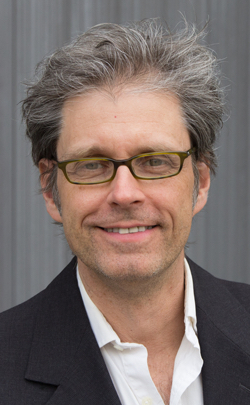 (212) 217-4671
Business and Liberal Arts Center, Room B651
Education
BA, Brown University
MA, University of Pennsylvania
MA, New York University
PhD, Institute of Fine Arts, New York University
2015-2016 State University of New York Chancellor's Award for Excellence in Teaching
Biography
A specialist in modern and contemporary art with a focus on art theory and on Holocaust representation,
Andrew Weinstein has been a member of the Department since 1992. In addition to serving on various committees (Academic Standards, 2011-13; Admissions & Registration, 2009-11 as chair; Continuing Education, 2007-08; Counseling, 2005-06; Elections and Nominations, 2001-03; Library/Media, 2003-05 and 2011-13; Mentoring, 2006-07; Personnel Policies, 2000-01, and 2007-09 as chair and 2009-11 as consultant), Dr. Weinstein has presented papers at FIT through the Liberal Arts Roundtable program and Holocaust Remembrance Day commemorations. Outside of FIT, he has spoken at the Annual Scholars' Conference on the Holocaust and the Churches, the Association for Jewish Studies, the College Art Association, the International Congress of the Society for the Philosophical Study of Genocide and the Holocaust, and the Modern Language Association, and has lectured for the Museum of Modern Art, Oxford University, and Elderhostel. His criticism, essays, and fiction have appeared in American Book Review , Bloomsbury Review , Boulevard , High Plains Literary Review , Milwaukee Journal-Sentinel , Philadelphia Inquirer , Studies in Short Fiction , zingmagazine and other publications.
Selected Publications
"Taking Abjection to Holocaust-Related Art." The Holocaust: Art and Taboo: Transatlantic Exchanges on the Ethics and Aesthetics of Representation. American Studies 189. Eds. Sophia Komor and Susanne Rohr, Heidelberg: Winter Verlag, 2010. 75-92.
"From the Sublime to the Abject: Six Decades of Art." Absence/Presence: Critical Essays on the Artistic Memory of the Holocaust. Ed. Stephen C. Feinstein. Syracuse: Syracuse UP, 2005. 70-92.
"The Healing Power of the Artist?" Vitaly Komar: Three-Day Weekend. Ed. Andrew Weinstein. New York: Humanities Gallery, The Cooper Union for the Advancement of Science and Art, 2005: 20-25.
"From International Socialism to Jewish Nationalism: The John Reed Club Gift to Birobidzhan." Complex Identities: Jewish Consciousness and Modern Art. Eds. Matthew Baigell and Milly Heyd. New Brunswick, NJ: Rutgers UP, 2001. 142-61.
"Art After Auschwitz and the Necessity of a Postmodern Modernism." Contemporary Portrayals of Auschwitz and Genocide: Philosophical Challenges. Eds. Alan Rosenberg, James R. Watson, and Detlef Linke. Amherst, NY: Humanity Books, 2000. 151-67.
Courses
Undergraduate
HA 111 History of Western Art and Civilization: Ancient to Renaissance
HA 112 History of Western Art and Civilization: Renaissance to the Modern Era
HA 214 Art in New York
HA 217 History of Avant-Garde Film
HA 231 Modern Art
HA 232 Dada and Surrealism
HA 331 Contemporary Art
HA 332 Modern Architecture
HA 345 History of Industrial Design
HA 394 History of New York Architecture (Honors Program)
HA 411 Western Theories of Art
HA 499 Independent Study in History of Art and Civilization
Graduate