Michele Y. Washington
Adjunct Instructor | Exhibition and Experience Design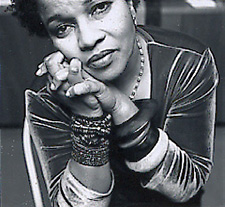 Education
MFA, School of Visual Arts
MS, Pratt Institute
Biography
Michele Y. Washington is a design critic, writer, and design educator. She maintains a design consultancy that focuses on branding strategy, design, and cross-cultural research. She is the editor of Cultural Boundaries. Her essays have appeared in D-Crit Chapbook, Print Magazine, America I Am Passin' it Down Cookbook, and she also writes a design column for The International Review of African American Art. Currently, Washington is leading another venture as the co-chair and moderator for GLIDE12 symposium, which functions as virtual hub for global design research.
Washington has worked as a designer and art director for such publications as The Chicago Tribune, The New York Times, Business Monthly, Essence, and Self. She has served on the board of the American Institute of Graphic Arts (AIGA), New York chapter, XCD Cross-Cultural Community, and the AIGA Design Journey, and currently serves on the advisory board of GLIDE.
Washington earned her Master of Fine Arts degree in Design Criticism from the School of Visual Art in New York City. She also earned a Master's degree in Communication Design from Pratt Institute.
Media Coverage
AIGA: Why Black in Design Matters: Learnings from the Harvard Conference

Website