Melissa Tombro, PhD
Professor | English and Communication Studies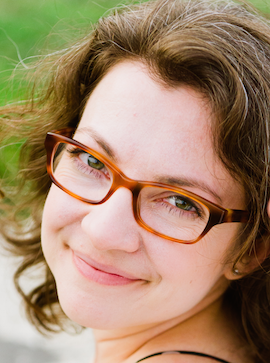 Business and Liberal Arts Center, Room B613
Education
BA, Rutgers, The State University of New Jersey
MA, University of Chicago
PhD, University of Illinois at Urbana-Champaign
2012-2013 State University of New York Chancellor's Award for Excellence in Teaching
2018-2019 FIT Faculty Excellence Award
Biography
Dr. Melissa Tombro is a Professor of writing and literature in the English and Communication Studies Department at FIT. She received her PhD in English from the University of Illinois Urbana-Champaign where her research focused on the use of qualitative inquiry and personal writing in the English classroom.
Dr. Tombro is the author of Teaching Autoethnography: Personal Writing in the Classroom published through Open SUNY Textbooks. Her creative writing has appeared in Litro, Eclectica, StepAway Magazine, and Crack the Spine.
She is the recipient of the SUNY Chancellors Award for Excellence in Teaching for her work at FIT in a wide range of courses from Creative Nonfiction to Theatre Arts. In 2015, she created the Women and Gender Studies minor at FIT and serves as its coordinator.
Outside of FIT she runs volunteer writing workshops for at-risk and underserved populations through the New York Writers Coalition. In her writing, teaching and volunteer work, she encourages other writers to use self-reflection and community engagement as a way to create meaningful, informed, and inspiring prose.
View Melissa Tombro's Profile in FITs W27
Courses
EN 121 English Composition (online and on campus)
EN 202 Women Write NYC (creator)
EN 231 Short Fiction
EN 251 Theatre Arts
EN 258 Introduction to Performance Studies (creator)
EN 279 Womens Writing: 1900 present (creator)
EN 304 Writing as Activism (honors, creator)
EN 361 Creative Writing
EN 362 Creative Nonfiction (online and on campus)
EN 362 Creative Nonfiction (honors)
EN 363 Fiction Writing
EN 365 Research Writing (creator)
EN 394 American Lives (honors)
MI 641 Creative Writing for Illustrators