Degree Details
The heart of this Master of Fine Arts program is a unique four-semester thesis process that gives you the time to explore, refine, and realize your idea.
FIT's Fashion Design MFA centers on practice-based research and welcomes applicants from fields ranging from art and design to architecture, engineering, and software development who possess enough fashion design training and experience to be successful at the MFA level. Students have connections to design and business innovators through FIT's position as a pioneer in fashion education with close ties to industry, access to state-of-the-art design studio labs, direct access to The Museum at FIT's collection of fashion and textiles and to the college's Special Collections, and have opportunities to present their work and engage with industry leaders.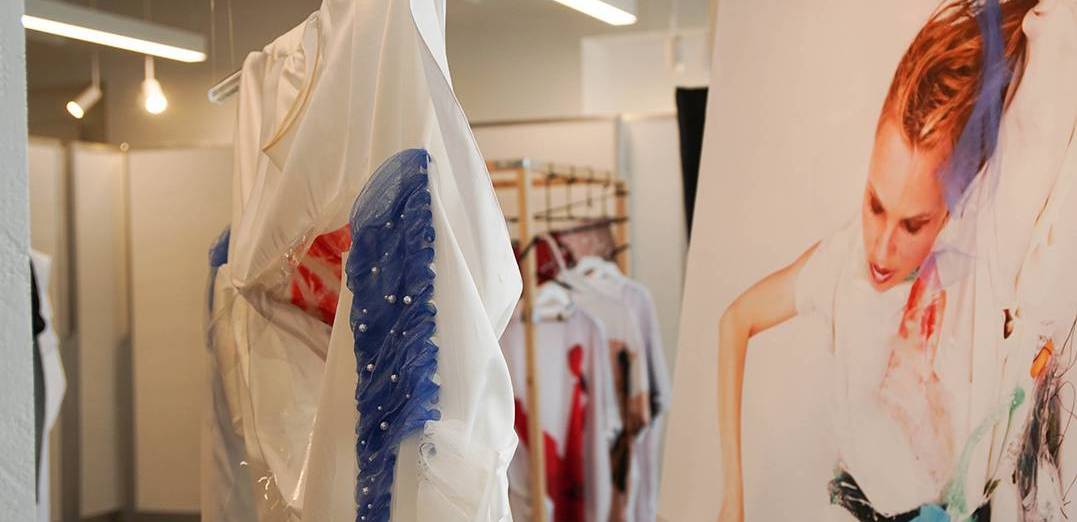 Idea & Play
Each student comes to the program with an idea ready to be developed. Explore the possibilities of your idea with freedom, openness, and intent. Work with faculty mentors to devise your own rules to investigate it, taking it in unexpected directions.
Focus
Guided by your faculty, sharpen and clarify your idea, create initial prototypes, and define your market.
Edit
Based on the best ideas, strongest samples, and happy accidents from previous thesis phases, develop, design, and prototype your collection.
Conclude
Create and present a collection of at least 8 fully-fabricated looks along with a paper explaining your thesis process. Work will be shown to industry leaders, influencers, and other important audiences through a fashion show, showcase or other inventive formats.
Contact Us
If you have questions about this program, please reach out.
Fashion Design MFA
School of Graduate Studies
236 West 27th Street
(212) 217-4300
Cathleen Sheehan, Professor and Chair
[email protected]