Orchids for Fashion Business Certificate
Create 3D digital fashion products collaboratively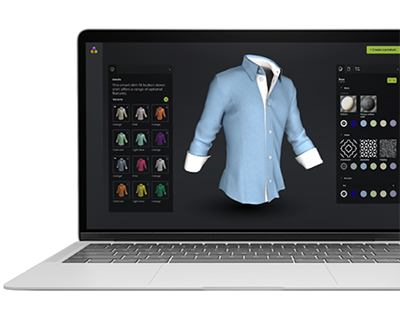 The Orchids cloud web platform allows fashion brands to extend the use of their existing digital assets online, from anywhere, anytime in 3D. Collaborate on the web with teammates, vendors, and customers in one place. The Orchids platform reduces the reliance on physical samples and allows users to visually brainstorm online and make comments as products evolve. Learn how to create your own 3D digital fashion products collaboratively, control the product variants and assortments, and sell them better and faster online. You can design product variants using materials, colors, prints, and create shareable assortments on the fly. All 3D assets from CLO 3D, Browzwear, and Optitex can be imported to Orchids for the creation of digital fashion products. Work with 3D in a new innovative way, no prior 3D knowledge required.
Requirements
Computer specs: Intel I5 CPU , 8MB memory, Intel 620 graphics card, and an updated web browser
A 3-button mouse (mandatory)
2nd monitor (recommended)
*If you think you are eligible for the 10% Alumni Discount, please complete the Alumni Verification Form prior to registration in order to receive your discount code.
Learn How To
Work in 3D virtual garment visualization environment
Import 3D asset libraries of materials from any major 3D apparel design software such as CLO
Create sets of each asset category to organize collection materials in the library
Create 3D fashion product variants such as colorways, materials, dynamic text, prints, graphics, and drapes
Organize products into collections for distribution
Create product lines from the Grid to enable a broader spectrum of product categorization and product permissions
Create photo-realistic V-Ray renderings of curated assets
Release inline and custom products into ecommerce platforms
Why FIT?
Classes taught by top industry experts
Free access to VStitcher software and Browzwear's help center for two months after the end of the course
The focus is helping you prepare for the growing demand for 3D apparel designers
Program helps you prepare a capsule collection for your portfolio
Earn a certificate from FIT/SUNY, a world renowned college of art and design, business and technology
Meet Your Instructor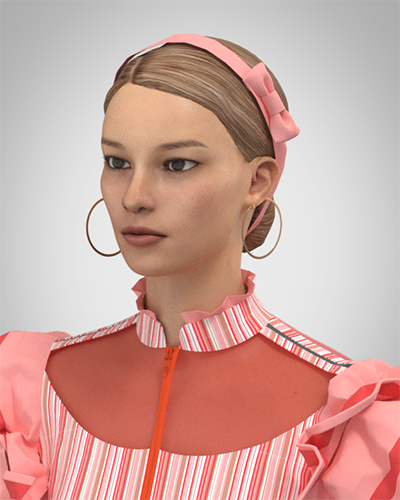 Jennifer Lee
Professor, Fashion Business Management, FIT
Professor Jennifer Lee is a full-time faculty member in the Fashion Business Management department of FIT. She teaches Computer-Aided Product Development courses focused on the use of the latest industry software programs including CLO 3D, Gemer Yunique PLM, Adobe Illustrator and Photoshop. She also has expertise in enterprise intelligence systems such as SAP ERP and JDA EP. Her research interests are focused on the application of emerging 2D and 3D technologies for sustainable product development to reduce commercialization lead-time and physical material waste.
Center for Continuing and Professional Studies (CCPS)
FIT's CCPS offers credit and noncredit certificates and courses in fashion, business, design, technology, and marketing, to help you enter into or advance your career in the fashion and related industries. With short programs and flexible schedules, you can learn at a time and pace you can manage and afford.
Orchids by Embodee
Embodee's Orchids is one of the leading 3D web platforms that integrates nearly all aspects of digital product creation and development online, helping the fashion industry increase collaboration, reduce costs, and improve sales.