Luxury and Lifestyle Brand Strategy Certificate
Gain expertise to deliver superior brand experiences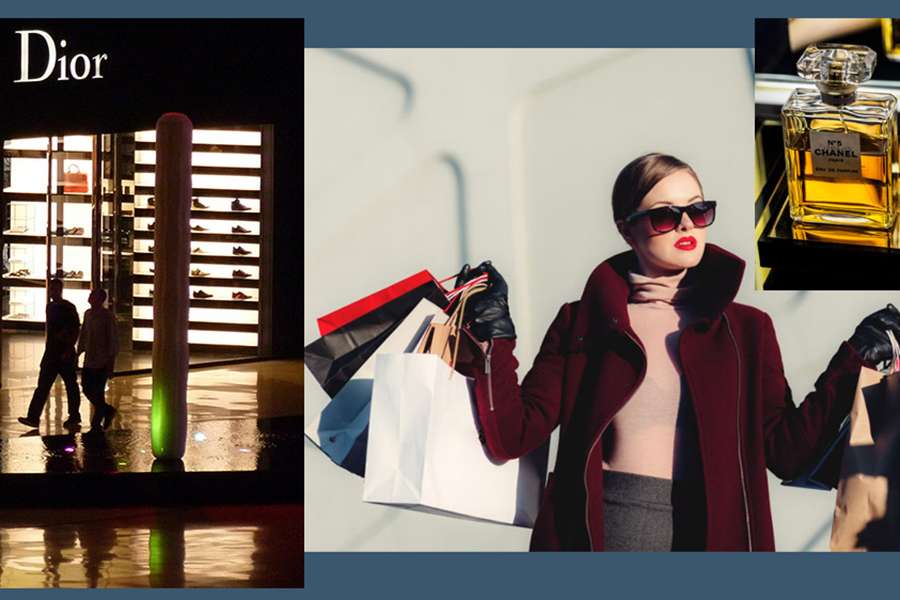 Rapid technological development seems to make the marketplace more perfect. Never before have we had access to as many product choices combined with transparency on their relative—but increasingly similar—performance. What are brand owners to do if they want to escape competition focused on the 4Ps (product, price, place, promotion) and the "tyranny of the Amazon recommendation algorithm"? How can a brand make itself sought out, desired beyond reason, and even command a premium price?
In this certificate course, learn how to develop and apply strategies that elevate brands and make them peerless and priceless in the eyes of customers. A broad range of industries will be covered—from luxury to lifestyle and CPG to B2B—and the brand management areas of consumer understanding, brand strategy development, and execution. Aspects of product design, integrated communications, experiential marketing, organization, as well as financials and growth strategies, as they relate to creating premium brands, will also be touched upon.
*If you think you are eligible for the 10% Alumni Discount, please complete the Alumni Verification Form prior to registration in order to receive your discount code.
Learn How To:
Apply models and methods for the development of a successful brand strategy
Understand the links between culture, society, psychology and building strong brand propositions
Learn the principles behind successful product design, brand communications and brand manifestations
Use brand equity measurement tools and concepts
Why FIT?
Classes taught by top industry experts
Hear from guest speakers who are subject matter experts
Earn a digital badge from FIT, a premier public institution
Work on a team project in a safe environment with other professionals
Program focus on practical learning outcomes
Meet Your Instructor
JP Kuehlwein
Co-Founder, Ueber-Brands
JP Kuehlwein is the co-founder of Ueber-Brands a consultancy that helps owners elevate their brands to make them peerless, priceless and profitable. He previously was Executive Vice President at Frédéric Fekkai & Co, a prestige salon- and retail hair care business and served as Brand Director and Global Director of Strategy at multinational Procter & Gamble, based in Germany, the US, Singapore, Hong Kong, and finally in New York.
JP can look back at an over 25-year track record of translating consumer and cultural insight into propositions that generate more than a billion dollars in sales today – including eight years spent working in the Indian Laundry and Baby Product markets.
He shares this professional experience with students as Adjunct Professor of Marketing at both Columbia University's Business School and NYU's Stern School of Business. JP is also a Senior Fellow and Leader of the Marketing Institute at The Conference Board and an advisory board member at the CFMM Master's Program of the Fashion Institute of Technology, all in New York City.
JP is the author of numerous articles and books on marketing. Most notably Rethinking Prestige Branding – Secrets of the Ueber-Brands (Kogan Page, 2015) which he has co-authored with Wolfgang Schaefer and which has become reference books when it comes to understanding and building premium brands and their latest book - Brand Elevation – Lessons in Ueber-Branding, published in 2021 (Kogan Page).
Outline
Brand Equity and How to Assess Brand Strength
The Evolution and layers of Branding
How to assess brand strength
Brand audit elements and execution
The challenge of measuring meaning and cultural capital
Brand Strategy Models and Brand Elevation
Mind-Share, Identity and Cultural Approaches
The Brand Elevation Framework
The Role of Brand Mission
Brand as Personality and Myth
Key Aspects of Premium Brand Strategy Execution
Consumer understanding, segmenting, and targeting
Creating the "Longing to Belong"
Brand as product, service, symbol, icon
Brand as experience and organization
Putting It All Together and Pitch It!
Key Elements of a Brand Strategy
Creating a premium brand strategy as a team
Pitching your strategy to clients/management
Center for Continuing and Professional Studies (CCPS)
FIT's CCPS offers credit and noncredit certificates and courses in fashion, business, design, technology, and marketing, to help you enter into or advance your career in the fashion and related industries. With short programs and flexible schedules, you can learn at a time and pace you can manage and afford.