Yifan Ma (ITM '16) Makes Her Mark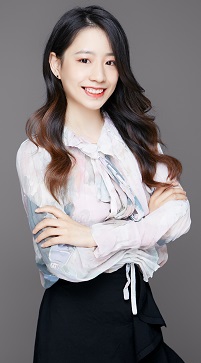 In 2016, Yifan Ma graduated from FIT with a degree in International Trade and Marketing and a minor in Economics. After graduation, she worked as a manager for an international apparel trade company in New York City, maintaining customer relationships with clients such as CK, DKNY, and Karl Lagerfeld.
With a passion for business, cultural exchange, and entrepreneurship in the fashion industry, Yifan started her own brand in 2020: SOOCHOW CO. The company focuses on promoting Chinese culture and highlighting cultural relics treasured in her hometown of Suzhou. Yifan is devoted to using Chinese arts as design inspiration to show the dialogue and cooperation among different cultures and to enhance the impact of Chinese culture on the fashion industry.
As an ITM student, Yifan had the opportunity to experience different cultures and markets. She says she is truly grateful for the opportunity to have studed ITM, which opened her mind and taught her how the fashion industry operates globally. Yifan says she would not be where she is today without the enthusiastic and aspiring professors that she met in the program. She fondly remembers her professors as generously giving valuable advice for her career and providing firm support even after graduation. "I will always be very proud of being a ITM student," says Yifan.
Some of Yifan's garments: