Sonia Chapman Presents Cotton Sourcing Trends at Conference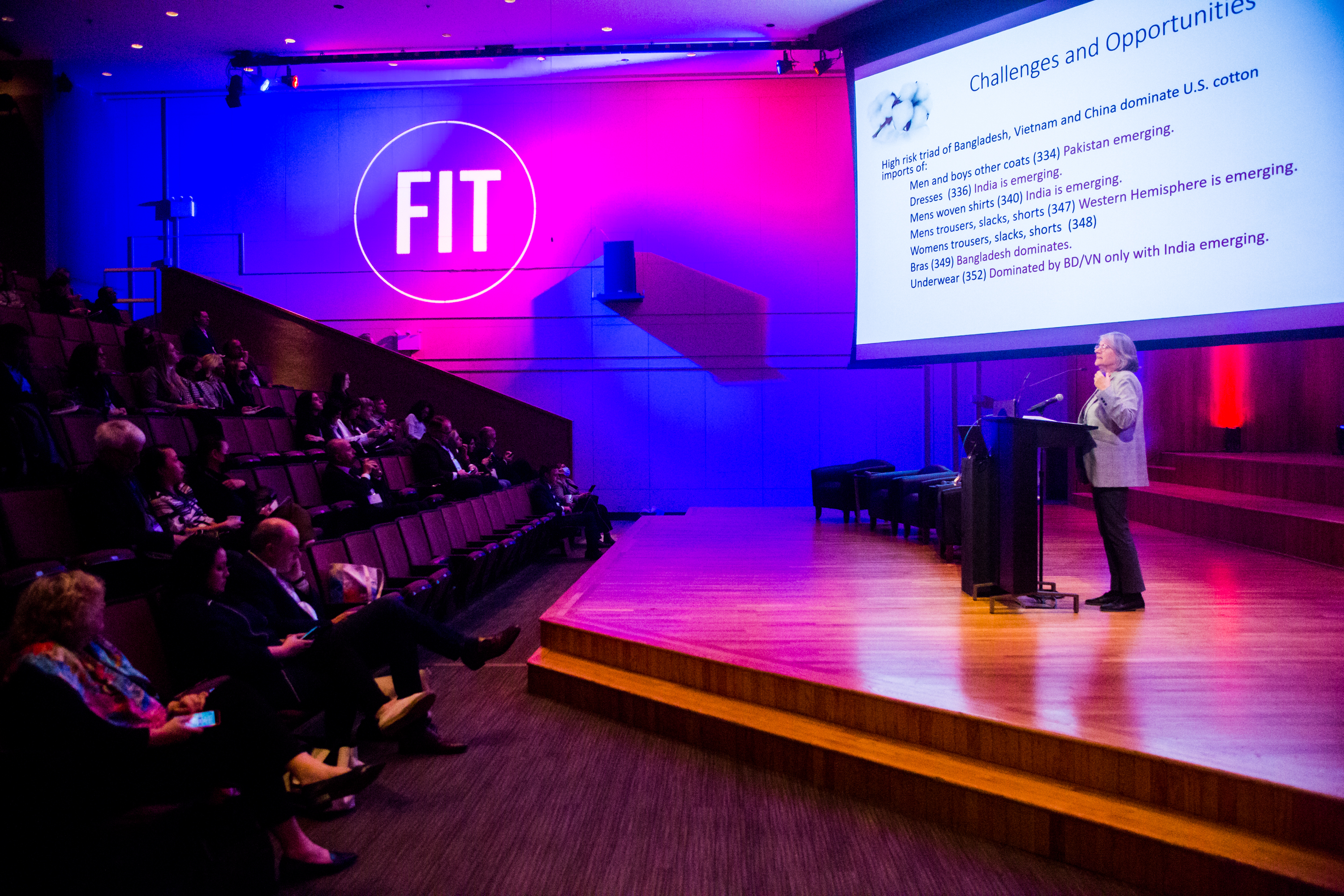 ITM faculty member Sonia Chapman presented to attendees of the 34th Annual Apparel Importers Trade & Transportation Conference in New York City. Her presentation was entitled Insights from FIT: Current Trends in Cotton Sourcing.
In addition to teaching at FIT, Chapman is the director of International Traffic & Customs Compliance at Golden Touch Imports, Inc.
The conference is the largest annual event of the United States Fashion Industry Association (USFIA). It brings together professionals from companies across the supply chain to hear and learn from policy makers and industry experts. The conference was hosted by FIT on November 10, 2022.