Ralph Lauren and New Times Group Scholarship Recipients
The scholarship selection committee has chosen Alexis Rolph, Jolly Zhao, Elizabeth Prado, and Kathryn Devereaux as co-recipients of the academic year 2023 Ralph Lauren Corp. ITM and New Times Group Scholarships. The four were chosen due to the different facets of ITM they represent, their learning strategies, and the likelihood of achieving their career goals.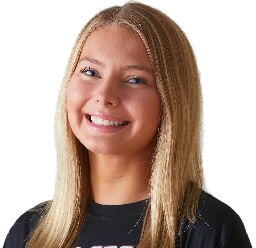 Alexis Rolph
As an intern at Tanya Taylor, Alexis assisted in market preparation, managed samples, and reported developments in Excel, Joor, and other operating systems. She also owned and operated an online business called Finders Keepers Thrift in Oshkosh, where she initially pursued a marketing degree at and played basketball for University of Wisconsin La-Crosse.
An avid volunteer of worthy causes, Alexis has been involved with Oshkosh Lourdes Academy, Wisconsin Desert Horse Show Association, Lourdes Academy Youth Basketball Camps, Fox Valley Tech, St. Raphaels Church, Sacred Heart Church, Day by Day Homeless Shelter, Youth Basketball Tournament, Oshkosh Volleyball Coaches Clinic, Lourdes Community Picnic, Oshkosh Lourdes Madrigal Dinner, Lourdes Academy School Store, Oshkosh community craft
Fair, and Oshkosh Food Co-op.
Alexis is passionate about her ITM education with minors in Economics and Design Thinking with respect to her career. She is currently exploring fashion law as well as import and export operations starting with a digital marketing internship at Edmmond Studios in Madrid, Spain this summer.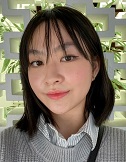 Jolly Zhao
As a retail sales associate at Away, Jolly built customer relationships, identified their needs, and educated them on products designed to enhance their travel experience. As a fellow at New Museum of Contemporary Art, she conducted integrated market research to develop social media marketing approaches. Jolly was social media manager at Humble Fish as well as a teacher's assistant/coordinator at Ming Yuan Chinese School and on the public relations team of FIT's Style Shop, promoting awareness of this practical application of lessons to industry.
The pandemic raised Jolly's awareness of global inequalities, which made her think about how resources are allocated, leading her to realize that trade and economics play a major role in understanding and solving these issues. Complementing her ITM major with minors in Economics, as well as Ethics and Sustainability and study abroad, she hopes to become a leader in this field.
On her way to achieving her ultimate career objective, Jolly plans to pursue graduate studies in international trade, marketing, and sustainability. She would like to develop her career with the United Nations Conference on Trade and Development (UNCTAD) because she closely identifies with its mission to help under-developed countries by fostering entrepreneurship, adapting to climate change, and attracting potential investments. Eventually, Jolly intends to help favorably bridge trade between China with its surrounding developing nations.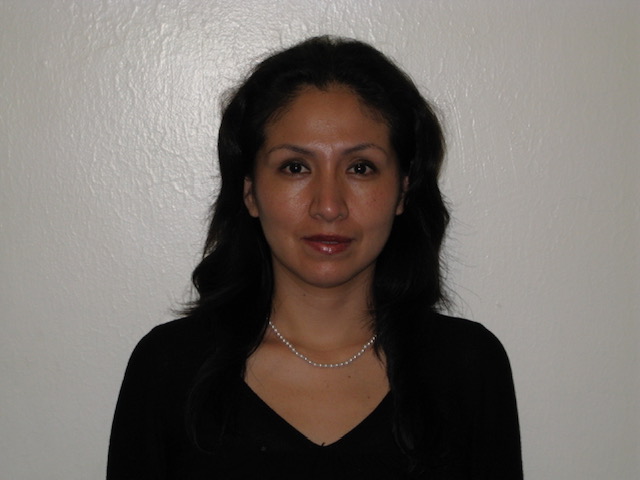 Elizabeth Prado
Elizabeth has nine years of experience in international trade and more than three years in customer service. She is skilled in outsourcing and selecting suppliers, negotiating prices, and has regularly facilitated communication between an office in China and customers in Latin America. She was a freelance purchasing agent at Peru Bridal Import, administrative assistant at Elfa International Inc., and did clerical and administrative work for City Merchandise Inc.
Elizabeth articulated how this scholarship would support her efforts to update her skills, recognizing that technological changes would require job applicants to elevate their skills and serve as an inspiration to her daughters. As a member of the International Trade Student Association, she realized how important it is to be part of a student organization that empowers members to help one another excel in their professional lives. This experience has given her more insightful, enriching information, helped her develop as a professional, and elevated her confidence to step out of her comfort zone.

Kathryn Devereaux
As Contracts and Procurement Analyst of the Government of Nunavut in Canada, Kathryn managed multi-dimensional requests for tender, requests for proposals, and requests for information contracts, fostered strong working relationships with stakeholders and suppliers through virtual communication, and executed project management tasks.
Working as a political analyst intern for the Nunavut Liquor and Cannabis Commission, she implemented its unique branding strategy across the Commission's policies and identified weaknesses, as well as opportunities, for its growth. As Creative Director and Founder of Iqaluit Dance Academy, Kathryn established a local arts academy for more than 300 three- to seventeen-year olds, who participated in a classical dance program that fostered confidence within a multi-cultural space. She also implemented an instructor training program to ensure success and longevity.
Kathryn is vice president of the International Trade Student Association, where she has been heavily organizing and promoting its events and seeking resources to make them possible. After graduation, Kathryn plans to pursue a career involving technology in supply chain and global trade. She is trying this out, having recently accepted an offer to become a product manager intern at Computer Generated Solutions. In the next five years, she plans to utilize her drive and passion for improving the logistical operations of one or more global apparel companies through specialized international trade lessons, integrity, kindness, and belief in her ability to effect the transformation.
The selection committee was composed of:
David Uricoli, President, Uricoli Consulting Inc. (David is instrumental in fundraising for these scholarships)
Pete Hagen, Director of Sourcing, Target Corporation
Joanne Krakowski (ITM '07), Founder and Chief Executive Officer, Māt