ITM Faculty Member Opens Cotton Sustainability Summit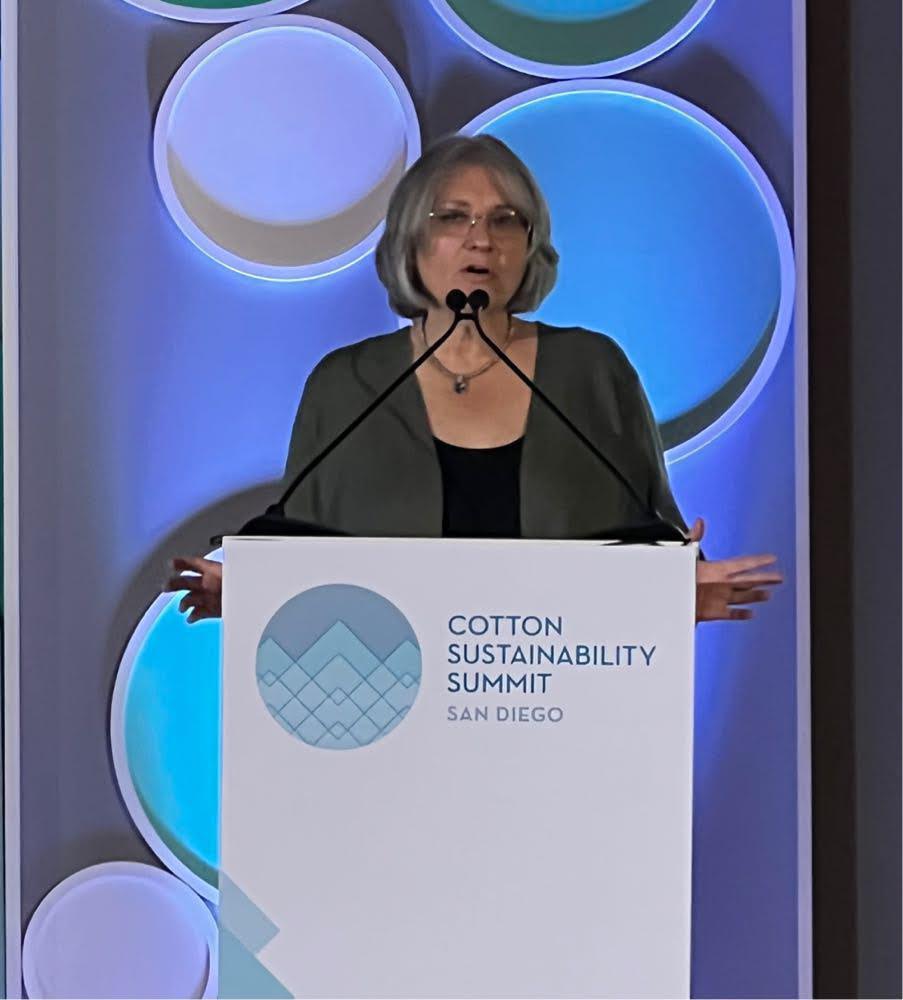 ITM associate Professor Sonja Chapman helped develop and gave opening remarks at the Cotton Sustainability Summit held this month in San Diego. The event was developed by a subcommittee of the Importer Support Program of the Cotton Board in partnership with Cotton Incorporated. Chapman is the current chair of the Cotton Board.
The invitation-only conference welcomed buyers, designers, and corporate sustainability officers of major fashion brands and retailers. Attendees were treated to two days of thought provoking presentations, dialogue, and interaction addressing the most important topics in cotton sustainability—from climate change to soil health, circularity, and long-term goals.
In addition to many notable industry experts, keynote speakers were Jason Clay of the World Wildlife Fund and William McDonough, Architect and Author of Cradle to Cradle-Regenerative Design.