Two Students to Share PVH Corp. ITM Scholarship
ITM is proud to announce that Alexis Koczwara and Emily Dunn were selected as co-recipients of the 2021-2022 PVH Corp. ITM scholarships. The entire application pool was so impressive that PVH intends to augment the scholarship funds allocated by FIT's board of trustees.
The Selection Committee included:
Guy Vickers, president, PVH Foundation
Esther Murray (ITM '12), principal administrative associate, NYC Department of Finance
Kayla Washington, president, International Trade Student Association (co-recipient of last year's PVH Corp. ITM scholarship)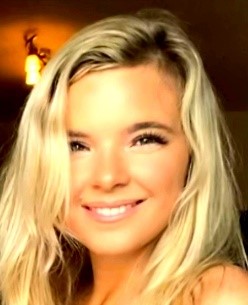 Alexis Koczwara impressed the Committee with her devotion to philanthropy, enthusiasm, and international business orientation. Consistently putting herself in a position to serve her community, Alexis is deeply committed to providing education and improving the living condition of orphans in Romania. She has also volunteered at Hogan McLaughlin, Namilia, Taoray Wang, Inbal Dror, and Vogue during New York Fashion Week.
Having designed the website of Misshattan Style, her own fashion styling personal services business, Koczwara eventually wishes to expand into selling her own clothing brand. In the meantime, she has worked as a Beauty and Wellness Editorial Assistant in Fashion Snoops, Business Modeling and Brand Management Assistant at RSquared Investments, Freelance Stylist Assistant at Vogue, Product Placement Assistant at Alice and Olivia, Marketing and Sales Operations Intern at Itochu, PR intern at Liberte, and Vintage Buyer at the FIT Style Shop.
Koczwara aspires to pursue a career as an international buyer because she wants to be at the forefront of understanding the customer mindset to anticipate retail trends globally in our increasingly interconnected world.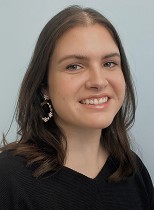 The Selection Committee recognized Emily Dunn primarily for her ability to overcome earlier setbacks beyond her control and her service to the International Trade Student Association, where she engaged in industry discussions regarding the west coast port congestion. She aims to achieve a leadership position in the club next semester.
As Staffing Supervisor at American Eagle Outfitters, Dunn motivated and inspired her team by developing and delivering a compelling vision and purpose of the company's core values. As Stock Lead, Emily trained, developed, and coached her team on merchandise handling skills needed to consistently achieve brand productivity standards. At Gap Factory, she organized the store, stocked merchandise, and operated the cash registers. She was also Independent Data Consulting Intern at Rain Realty and Marketing Intern at American Universities International Program. She plans to augment this through an international internship with Global Experiences next fall with the scholarship funds supporting the likelihood of this initiative materializing.
After graduating from ITM, Dunn plans to pursue a career as International Marketing Manager or Global Sourcing/Product Development Manager to develop strategic export marketing strategies and support product development to create positive impact in the fashion and creative industries.