Events
The Social Justice Center's events feature activities important to our BIPOC community. Check this page regularly for more information about upcoming events.
Check back soon!
More events coming Fall 2023.
Past Events
Play on-demand videos from past Social Justice Center events.
Hip-Hop Style: Then and Now Panel
Moderated by Hariette Cole. Panelists Dapper Dan, April Walker, Elena Romero, and Antonio Gray discuss Hip-Hop style.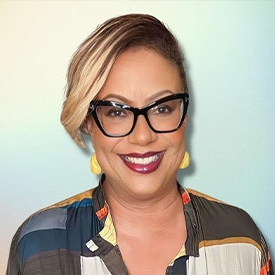 Harriette Cole is a veteran in the field of communications. Over the years she has produced educational seminars, panel discussions, in-person and electronically presented special events. Currently, she hosts live-streaming content for AARP, including the Real Conversations With series, through her role as Multimedia Associate Producer. She also hosts a weekly radio show called DREAMLEAPERS with Harriette Cole where she interviews dynamic people who have manifested their dreams and come to share their journey.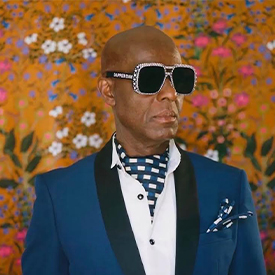 Daniel Day, known as Dapper Dan, is an iconic fashion designer who made a name for himself during the '80s in NYC reimagining luxury pieces by creating customized streetwear for locals, hip-hop artists, and celebrities emblazoned with logos from major fashion houses. Dan made it all from car interiors to furs and custom leather jogger suits. Dan has worked with a multitude of musicians and celebrities including Bobby Brown, Salt-N-Pepa, Eric B. and Rakim, Bigg Daddy Kane, LL Cool J, Lil Kim, to name a few. Dapper Dan is the author of Dapper Dan: Made in Harlem-A Memoir (Random House) and the recipient of the Geoffrey Beene Lifetime Achievement Award in 2021 at CFDA Fashion Awards.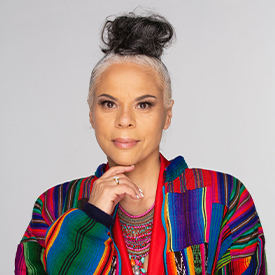 April Walker is a fashion game-changer and culture shifter that inspired a lane creating a multi-billion industry coined as streetwear today. As the creator of "Walker Wear," she was one of the first to dominate menswear urban fashion, implementing product placement and securing celebrity endorsements from Tupac, Notorious BIG, and even Beavis and Butt-Head. Walker Wear was also one of the first to kick in the doors for department and chain stores and command millions in sales for this category. Offering fashion and function, these designs helped catapult Walker as a phenomenon in the industry. Her brand has been featured in Forbes, Billboard, Essence, New York Times, TMZ, Hypebae, Huffington Post, Wax Poetics, etc. She's featured in the documentaries, 'Fresh Dressed' and on Netflix's "The Remix HipHop X Fashion", with International Exhibits at the Kunsthal Museum, Centraal Museum, SOHO House in Berlin, Dubai and more. Also, in 2020, Walker curated the "Women In Streetwear" Exhibition at Port Authority Bus Terminal, and serves as a contributor for the "Streetwear Essentials" online course offered by Parsons x Complex, and consults for the Department of Education with a customized curriculum.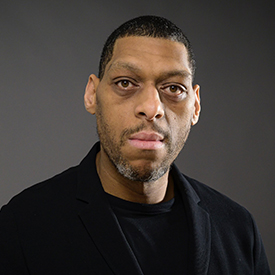 Antonio Gray is the Vice President and Divisional Merchandise Manager (DMM) of Apparel for Downtown locker room (DTLR), an over 250 retail chain in 19 states. Prior to joining DTLR in 2006, the Baltimore native held several positions at a pair of popular regional apparel retailers in the 1990s and 2000s: Merry-Go-Round and Changes.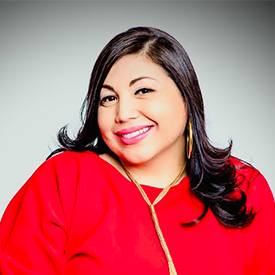 Elena Romero is a journalist and Assistant Chair, Marketing Communications, at the Fashion Institute of Technology. She is the co-curator of Fresh Fly Fabulous: 50 Years of Hip Hop Style currently on display at the Museum at FIT. Romero is the co-editor of Fresh Fly Fabulous: 50 Years of Hip Hop Style (Rizzoli) and author of Free Stylin': How Hip Hop Changed the Fashion Industry (Praeger). She also is a TV Correspondent and Producer for the award-winning monthly lifestyle show LATiNAS airing on CUNY TV.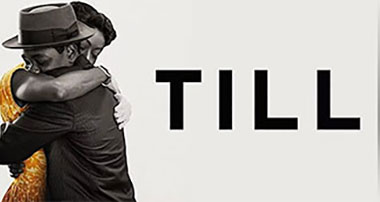 FIT Film + Media Program and the Justice Film Festival present: TILL
Based on the true story of Mamie Till-Mobley, Till depicts her pursuit of justice after the murder of her 14-year-old son Emmett in 1955. The film uses 27 years' worth of research by Keith Beauchamp, whose efforts led to the reopening of Till's case by the United States Department of Justice in 2004.
Directed by Chinonye Chukwu, the film stars Danielle Deadwyler as Mamie Till-Bradley, with Jalyn Hall, Frankie Faison, Haley Bennett, and Whoopi Goldberg in supporting roles.
Professor Dahlia Schweitzer, from FIT's Film + Media program, will moderate a conversation with writer and executive producer Keith Beauchamp following the film.
Fireside Chat with Pamela Watson
A creative, entrepreneurial leader with vision beyond the runway, Pamela Watson's 20+ years in the fashion industry has given her profound knowledge and acumen in design, fashion styling, and creative direction.
Join Nicole Finigan Ndzibah, executive director of the Social Justice Center at FIT, for this one-on-one conversation.
Outsider In: Paving the Way as a Black Creative
As part of FIT's Black History Month programming, the Black Retail Action Group and Black Student Union are partnering with Alumni Relations to host an alumni panel and networking mixer. Alumni are invited to attend the panel and stay for the networking portion of the evening where current students will have the opportunity to meet and speak with alumni. Light refreshments will be served. The highlight of the evening will be a panel of black FIT alumni working in a variety of industries who will speak on their individual pathways to success and career journeys moderated by alumna Kiana Brooks.
Moderated by Kiana Brooks
Panelists:
Marielle Bobo, editor-in-chief and senior vice president of programming at Ebony Media
Alex Chimilio, creative director at Weatherproof Vintage
Abi Ishola-Ayodeji, journalist and author
DeRay Mckesson, American civil rights activist
Ashley Stephenson, executive assistant to Dapper Dan
Devan Lynne Wallace, senior public relations manager at Louis Vuitton
Contact Us
For more information for events with the Social Justice Center and how you can be involved, please contact:
Nicole Finigan Ndzibah
Executive Director of the Social Justice Center at FIT
[email protected]