Events
The Social Justice Center's events feature activities important to our BIPOC community. Check this page regularly for more information about upcoming events.
Upcoming Events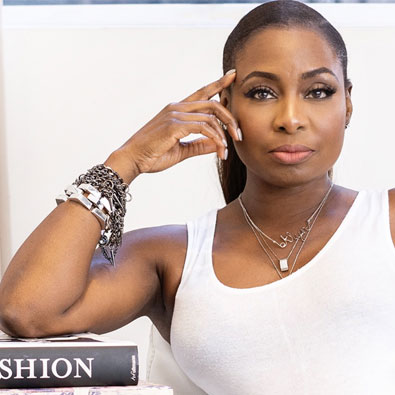 Fireside Chat with Pamela Watson
March 22, 4 pm
A creative, entrepreneurial leader with vision beyond the runway, Pamela Watson's 20+ years in the fashion industry has given her profound knowledge and acumen in design, fashion styling, and creative direction.
Join Nicole Finigan Ndzibah, executive director of the Social Justice Center at FIT, for this one-on-one conversation.
Where: Katie Murphy Amphitheatre at FIT
This is a free event that is open to public and the FIT community.
RSVP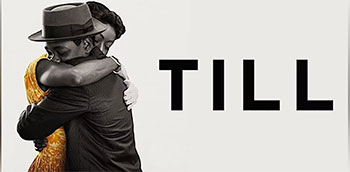 FIT Film + Media Program and the Justice Film Festival present: TILL
April 18, 6:30 pm
Based on the true story of Mamie Till-Mobley, Till depicts her pursuit of justice after the murder of her 14-year-old son Emmett in 1955. The film uses 27 years' worth of research by Keith Beauchamp, whose efforts led to the reopening of Till's case by the United States Department of Justice in 2004.
Directed by Chinonye Chukwu, the film stars Danielle Deadwyler as Mamie Till-Bradley, with Jalyn Hall, Frankie Faison, Haley Bennett, and Whoopi Goldberg in supporting roles.
Professor Dahlia Schweitzer, from FIT's Film + Media program, will moderate a conversation with writer and executive producer Keith Beauchamp following the film.
This event is free.
Reserve your space
Past Events
Justice Film Festival
The Justice Film Festival showcases films that emphasize social justice and affirm the dignity of all people. Since 2012, JFF has been committed to creating a platform for redemptive stories of marginalized people and ecosystems bravely overcoming challenges and bringing optimism, empathy, and light to a world in need of inspiration. The Social Justice Center at FIT is proud to partner with JFF for the festival that took place at FIT on March 3 and 4 at the Katie Murphy Amphitheatre.
Outsiders Are In: Paving the Way as a Black Creative
As part of FIT's Black History Month programming, the Black Retail Action Group and Black Student Union are partnering with Alumni Relations to host an alumni panel and networking mixer. Alumni are invited to attend the panel and stay for the networking portion of the evening where current students will have the opportunity to meet and speak with alumni. Light refreshments will be served. The highlight of the evening will be a panel of black FIT alumni working in a variety of industries who will speak on their individual pathways to success and career journeys moderated by alumna Kiana Brooks.
Moderated by Kiana Brooks
Panelists:
Marielle Bobo, editor-in-chief and senior vice president of programming at Ebony Media
Alex Chimilio, creative director at Weatherproof Vintage
Abi Ishola-Ayodeji, journalist and author
DeRay Mckesson, American civil rights activist
Ashley Stephenson, executive assistant to Dapper Dan
Devan Lynne Wallace, senior public relations manager at Louis Vuitton
Contact Us
For more information for events with the Social Justice Center and how you can be involved, please contact:
Nicole Finigan Ndzibah
Executive Director of the Social Justice Center at FIT
[email protected]