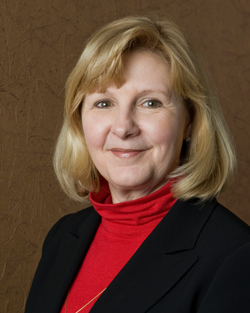 Sherry F. Brabham is treasurer and vice president for Finance and Administration, serving as the college's chief financial and chief administrative officer. In addition, she is the chief financial officer of the FIT Foundation. In her role as vice president, Brabham is responsible for the college finances, including the operating budget, capital budget, the office of the controller, payroll, the bursar, contract management, and purchasing. In addition, she manages FIT's 1.8 million square-foot physical plant and all related administrative and support services, including security, environmental health and safety, sustainability initiatives, and operational services. As the Foundation's chief financial officer, she manages the Foundation's operating budget, as well as investment management and reporting.
Brabham joined FIT in 2007, bringing more than 20 years of executive experience in higher education administration. Immediately before coming to FIT, she was chief of staff and vice president at The New School. In this role, she coordinated priorities and initiatives for the President with his direct reports including the Provost, the Executive Vice President, the Vice President for Development, and the Secretary of the Corporation. Some of the critical projects she managed included the India China Institute, the Parsons Institute for Information Mapping, and the Long-Term Care Commission, co-chaired by New School President Bob Kerrey and former Speaker of the House Newt Gingrich.
Prior to her work at The New School, Brabham worked at The City University of New York for 18 years. Beginning in the University Budget Office as an analyst and project manager, she progressed to hold positions such as University Budget Director, Vice President of Business and Finance at Queens College, and University Vice Chancellor of Budget, Finance, and Administrative Computing. In her role as Vice Chancellor, she managed the university's $1.3 billion annual operating budget, as well as all finance operations across the 21-campus system.
Brabham began her career as a vocational rehabilitation counselor and interpreter for the deaf in the New Jersey Department of Labor. Over nine years, she advanced within the New Jersey Department of Health and Human Services to become a supervising contract administrator in the Office of Community Management Services. In this position, she provided management support, developed and implemented allocation formulas for federal and state funding, provided financial oversight, developed policies and procedures, and offered technical assistance to private non-profit provider agencies with public contracts for a wide range of social services throughout the state.
Brabham received her Master's of Divinity degree from Princeton Theological Seminary, where she attended under a Rockefeller Fund for Theological Education Fellowship. Her Bachelor of Arts degree is from the University of North Carolina at Greensboro, where she was elected to Phi Beta Kappa.