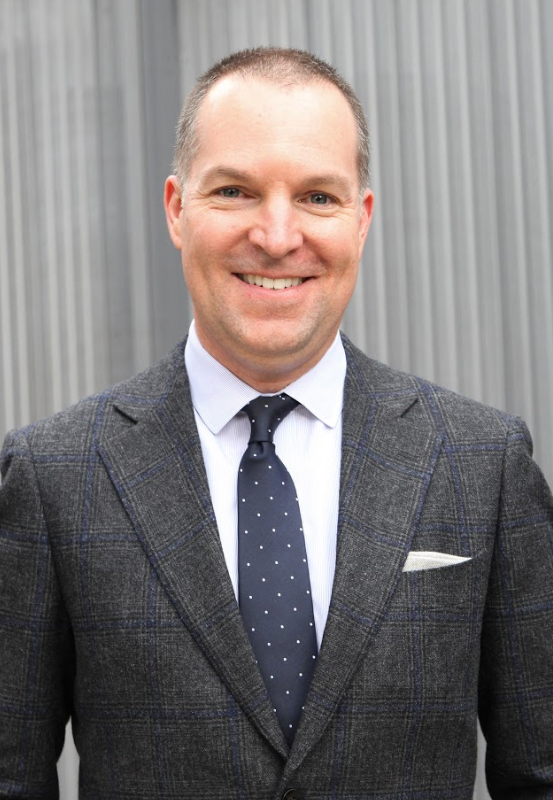 Philips McCarty is the vice president for Advancement and the executive director of the FIT Foundation. He leads FIT's initiatives in strategic philanthropy, social impact investment, and alumni affairs and engagement to support the college's unique and unconventional heritage.
McCarty is the founder of Good Scout, a social impact and cause marketing consultancy that has served blue-chip brands including the American Heart Association, Brooks Brothers, the Make-A-Wish Foundation of America, the NASCAR Foundation, Nationwide Insurance, Share Our Strength, and UNICEF.
McCarty's notable work includes developing the grassroots activation of Feeding America's Pound for Pound Challenge with NBC's The Biggest Loser; leading the launch of the nationally renowned St. Jude Children's Research Hospital's Thanks and Giving campaign; creating the social impact platform and strategy for Brooks Brothers's Golden Fleece Foundation; and rebranding the Elizabeth Taylor Trust to become House of Taylor and leading the revitalization efforts of the iconic brand.
He has created game-changing and purpose marketing strategies for NBCUniversal, the Alliance for a Healthier Generation, Big Brothers Big Sisters of America, The Finish Line Youth Foundation, the MD Anderson Cancer Center, the Elizabeth Taylor AIDS Foundation, and the PBS Foundation.
Prior to launching Good Scout and joining FIT, McCarty was a member of the senior leadership team at St. Jude Children's Research Hospital, where he served as vice president of corporate alliances. There, he created the organization's first corporate marketing department and developed successful integrated marketing programs with companies including Chili's, Kay Jewelers, Williams Sonoma, The Bombay Company, Visa U.S.A., Hancock Fabrics, and Tommy Hilfiger U.S.A. He also formalized the organization's merchandise marketing efforts, creating the first profitable digital and mail-order catalog and licensing division.
McCarty has served as an adjunct professor of marketing and business communication for several colleges, and speaks globally on the topic of social impact and nonprofit change. He holds an MS in communication from Mississippi College and a BA in broadcast journalism from the University of Mississippi.