Agatha Azdajic-Gorjackovski
President
Agatha Azdajic-Gorjackovski is from Ames, Iowa, working on her BFA degree in Production Management. She is an active member of the Delta Alpha Pi Honor Society since 2014 before being elected president. Her passion for the club comes from having dyslexia. She would like to empower others with disabilities to be confident in themselves.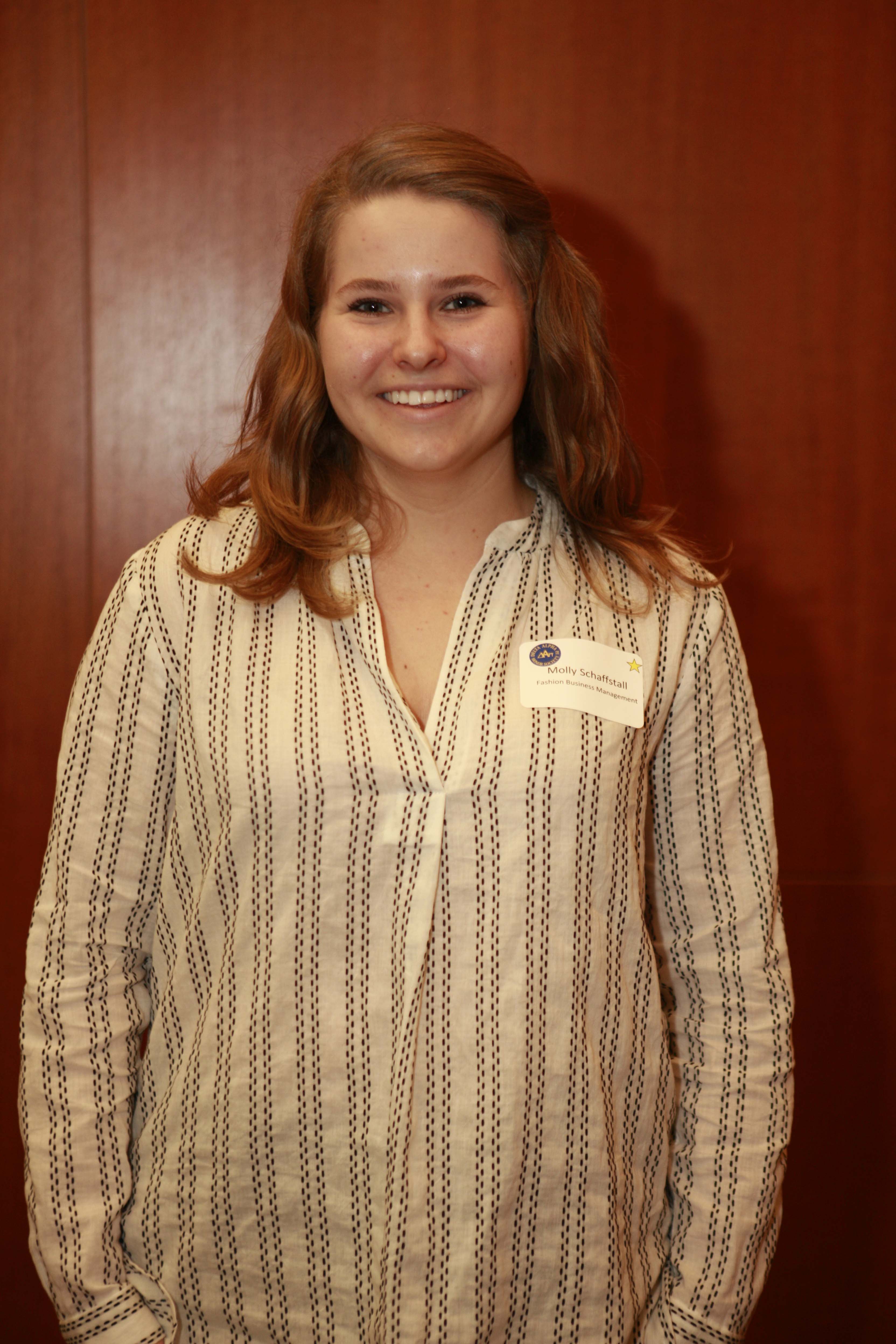 Molly Schaffstall
Vice President
Molly Schaffstall is originally from Buffalo, New York, and is studying Fashion Business Management. She is completing her bachelor's degree and plans to graduate in spring 2017. Molly began as a member of Delta Alpha Pi before being voted secretary and now serving as vice president. Her dedication to Delta Alpha Pi comes from her learning disability and growing through the daily challenges it causes. Molly feels it is important for everyone to be aware of mental and physical disabilities and believes Delta Alpha Pi is a great place to represent awareness among the FIT community.
Gabrielle Soares
Treasurer
Gabrielle Soares is an Fashion Business Management student, specializing in buying and planning. She has had a passion for the industry since arriving at FIT in 2009. She started out as a member of the Delta Alpha Pi Honor Society in 2012 and has been treasurer for almost two years. As a student with a physical disability, Gabrielle strives to remove the stigma that comes with being labeled as having a disability. Through her work at Delta Alpha Pi she hopes to foster this environment at FIT.
Gregory Pepe
Secretary
Gregory Pepe is a current Fashion Business Management student from Long Island who is thrilled to be apart of the Delta Alpha Pi executive board. After taking on and organizing a successful Disability Awareness Week and being active in the FIT-ABLE office, Gregory is more than capable of being a successful secretary. Gregory says DAPI and the FIT-ABLE office have made a big difference in his college experience; he can't wait to see where this honor society goes and is a proud member.
Rebecca Phillips
Student Representative
Rebecca Phillips is from Long Beach Island, New Jersey. Currently finishing an AAS in Advertising and Marketing Communication, she plans on earning a bachelor's degree in Art History and Museum Professions. As a current member of Delta Alpha Pi Honor Society and now student representative, Rebecca, who faces daily struggles with an auditory delay, hopes to change society's views on disabilities so people understand that individuals are not defined by a disability, but how they overcome it in everyday life.