Professional Type and Typography
Understanding type and how to get professional results in Adobe InDesign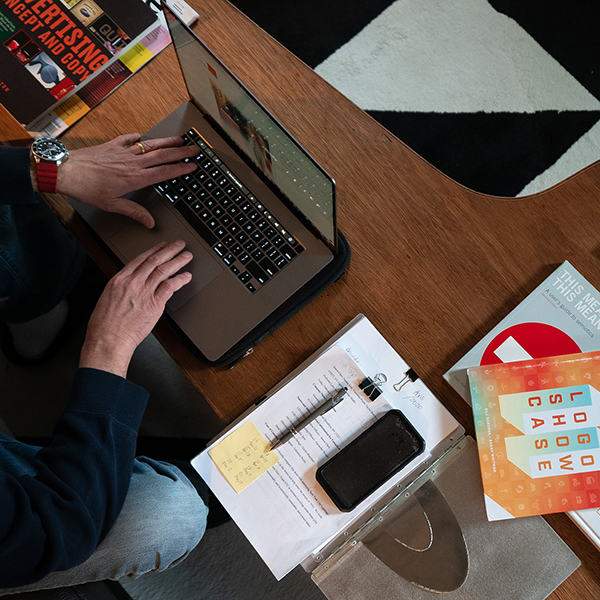 Fall 2021 Dates (On Campus)
NCC 002: November 8 - December 15, 2021 Cancelled
Time: Every Monday and Wednesday, 6:30pm to 9:30pm
Tuition: $1,800
Room: C302*
*Courses listed with a room location will meet in person on-campus. Please read the requirements for attending on-campus courses.
For hundreds of years, typography was a sacred art practiced by skilled artisans steeped in the craft of making printed documents look their best. But starting in the 1980s, the personal computer revolution took hold and before long desktop publishing was born. Suddenly new computer users were new typographers too. For many graphic designers this change was a god-send. No longer was type specified by manually marking up a physical document with cryptic numbers and symbols, and then waiting a few anxious days to get back the results. Seemingly overnight, typesetting one's own type became either an instant gratification or a crushing disappointment.
This certificate course is for new creatives who need to create and prepare professional-level documents for print and screen. Through the use of weekly design projects, students will come to understand and appreciate type, and learn how to coax the best results from Adobe InDesign, the industry standard of page layout.
Technology Requirements: Adobe InDesign CC, Adobe Illustrator CC, and Adobe Photoshop CC (most current version if possible). Not for beginners. All students must have at least a working knowledge of these three essential and industry-leading Adobe programs.
What You Will Learn
A brief history of type and typography
An understanding and appreciation of type categories like serif, sans serif, italics, display, script, and more
A deep knowledge of how to use Adobe InDesign to produce best-of-class publications for print or screen
What You Will Get
Priceless tools for building a strong portfolio and the confidence to work in a modern creative design environment.
Note: this class does not teach typesetting for the web. Its focus is static layouts for print and screen only.
Why FIT?
Classes taught by top industry experts
Our focus is on helping you transition or advance your career
Earn a certificate from FIT/SUNY, a world renowned college of art and design, business and technology
Meet Our Faculty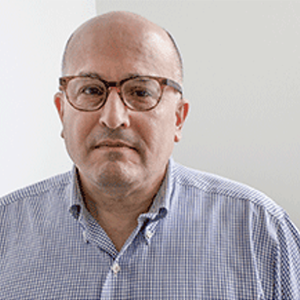 Scott Citron
Adobe Certified Instructor, Creative Cloud Design and Layout Solutions Expert; Creative Director/Owner, scottcitrondesign.com; Creative Director/Owner adobepowerhour.com
Scott Citron is the award-winning creative director of Scott Citron Design. Based in New York City, Scott specializes in designing books and magazines, advertising, and corporate identity systems. His clients include Adobe Systems, American Jewish University, ModernHEALTH, and Black Dog and Leventhal Publishers.
Scott is an Adobe Certified Instructor in Photoshop CC, Illustrator CC, InDesign CC, Lightroom, and InCopy. Recently he became an Adobe Certified Instructor, Creative Cloud Design and Layout Solutions Expert. Over the past 20 years his training clients have included Weiden + Kennedy, Simon & Schuster, Bloomberg Media, Meredith Publishing, Random House, Condé Nast, Martha Stewart Omnimedia, Toy R Us, the United Nations, Google, Yahoo!, Guggenheim Museum, and many others. Scott has also taught graphic design at Fashion Institute of Technology, Parsons School of Design, The New School, NYU, Pratt Institute, and The Cooper Union.
The former head of the New York InDesign Users' Group, Scott has also written extensively on graphic design. A frequent contributor to InDesign Magazine, Scott is the author of Professional Design Techniques with Adobe Creative Suite 3 (Adobe Press), and the co-author with Michael Murphy of Adobe Creative Suite 5 Design Premium How-Tos: 100 Essential Techniques (Adobe Press), and Learn Adobe Photoshop CS5 by Video: Core Training in Visual Communication (Peachpit Press/video2brain).
Outline
Introduction to Type
Type Classifications
Creative Cloud Type Tools
InDesign Type in Depth
Paragraph and Character Styles
Paragraph Styles in Depth
Tables and Charts
Interactive PDF Forms
Magazine Layouts
Longer Books and Magazines
More Books and Advanced Techniques
Preferences, Shortcuts, and Working Smarter in InDesign
Assignments:
Create and all-type business card
Design a résumé
Design a holiday card
Create a three-panel brochure
Design a fake poster for the Central Park Conservancy
Design a page for a cookbook
Import data into a table for an annual report
Design an interactive PDF form
Design a two-page magazine spread
Design a dust jacket for a book classic
Design a long book like

Alice in Wonderland

or other PD title
Center for Continuing and Professional Studies (CCPS)
FIT's CCPS offers credit and noncredit courses in fashion, business, design, computer technology, and marketing, as well as a range of certificate programs to help you enter and advance in the fashion and related industries. With short seminars, multi-session courses, and flexible schedules, you can learn at a time and pace you can manage and afford.