Introduction to CLO's 3D Garment Visualization Certificate
Learn to design a variety of garments!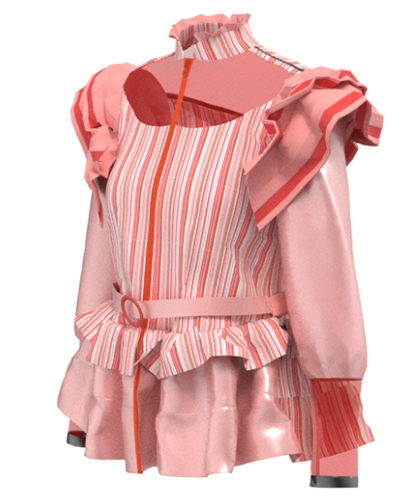 Winter 2022 Dates (Remote)
NCC 010-55A: January 4 - 20, 2022
Time: Every Tuesday, Thursday, and Friday, 6:10pm to 10:10pm EST (January 18 & 20, 6:10pm-9:10pm EST)
Spring 2022 Dates (Remote)
NCC 010-55A: February 3 - March 10, 2022 (skips Feb 21)
Time: Every Monday and Thursday, 6:10pm to 9:10pm EST
NCC 010-55B: March 14 - April 14, 2022
Time: Every Monday and Thursday, 6:10pm to 9:10pm EDT
NCC 010-55C: April 18 - May 12, 2022
Time: Every Tuesday and Thursday, 6:10pm to 10:10pm EDT (May 9 & 12, 6:10pm-9:10pm EDT)
Tuition: $1,500
Online Platform: Webex & Blackboard - Remote
CLO's robust 3D simulation engine allows you to create garment styles with countless layers and intricate details. Design a variety of garments, from a simple blouse to technical outerwear with complicated pattern pieces and construction. Instantly review changes as any modifications to 2D patterns, colors, textures and finishing details are immediately simulated. Improve quality of designs by checking silhouette and fit sooner in the development process, allowing sample time for refinement before finalization. Reduce design preparation time and dive into the design process right away with prepared blocks. Quickly sketch new designs directly on your Avatar and automatically generate pattern pieces. All 2D pattern files in AAMA/ASTM .dxf format can be imported to CLO for the creation of 3D garments.
Required: Basic computer skills, knowledge of Adobe Illustrator and garment construction.
Technology Requirements
Computer specifications: CLO System Requirements. You will also need to access your FIT Google Drive for instructor files, a 3-button mouse (the scroll can work as a third button), and a second monitor is not required but highly recommended.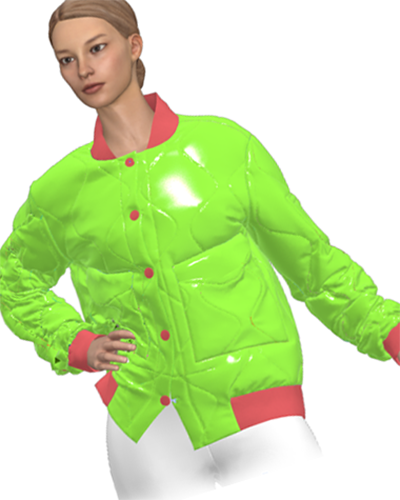 You Will Learn How To:
Work in a 2D and 3D design visualization environment
Transform existing 2D pattern blocks into new garment styles
Fit your 3D garments in an avatar to simulate fit and construction details of 2D garments
Apply numerous fabric colors, textures, graphic patterns, and prints to your virtual garment
Create a 3D avatar runway shows and 3D virtual retail showroom
Import and export your 2D patterns in AAMA/ASTM .dxf format to other pattern making software programs such as Gerber and Lectra
Why FIT?
Classes taught by top industry experts

The focus is to help you prepare for the growing demand of 3D apparel designers

Program helps you prepare a capsule collection for your portfolio

Earn a certificate from FIT/SUNY, a world renowned college of art and design, business and technology
Meet Our Faculty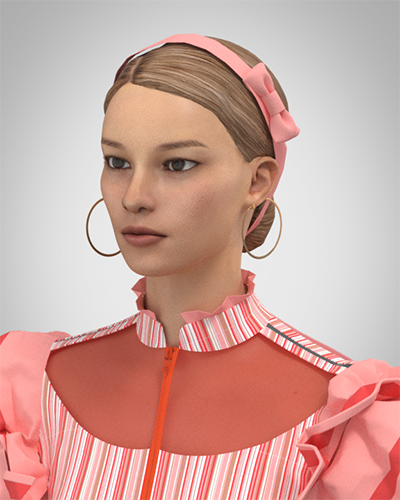 Jennifer Lee
Professor, Fashion Business Management, FIT
Professor Jennifer Lee is a full-time faculty member in the Fashion Business Management department of FIT. She teaches Computer-Aided Product Development courses focused on the use of the latest industry software programs including CLO 3D, Gemer Yunique PLM, Adobe Illustrator and Photoshop. She also has expertise in enterprise intelligence systems such as SAP ERP and JDA EP. Her research interests are focused on the application of emerging 2D and 3D technologies for sustainable product development to reduce commercialization lead-time and physical material waste.
About the Center for Continuing and Professional Studies (CCPS)
FIT's CCPS offers credit and noncredit certificates and courses in fashion, business, design, technology, and marketing, to help you enter into or advance your career in the fashion and related industries. With short programs and flexible schedules, you can learn at a time and pace you can manage and afford.
About CLO
CLO is one of the most frequently used 3D fashion design software programs creating virtual, true-to life garment visualization with cutting-edge simulation technologies for the fashion.