Personal Branding and Marketing Certificate Program
Define and Plan Your Personal Brand in 8 Weeks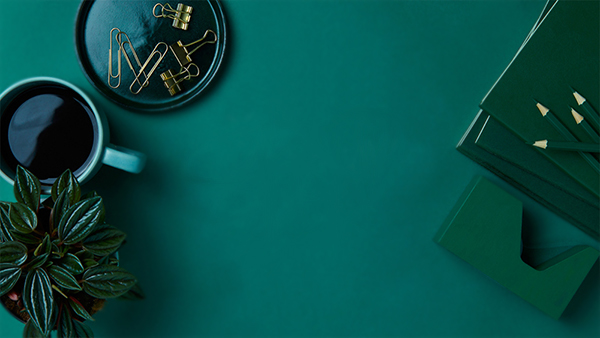 Fall 2020 Dates (Remote Online)
PBM 001: October 20 - December 17, 2020 (skips Nov 24, 26)
Time: Every Tuesday and Thursday, 6:00pm to 8:00pm EST
Spring 2021 Dates (Remote Online)
PBM 001: March 9 - April 29, 2021
Time: Every Tuesday and Thursday, 6:10pm to 8:10pm EST
Register before 4pm on March 4.

Tuition: $1,600
Online Platform: Blackboard - Remote
FIT's Personal Branding and Marketing Certificate Program is an accelerated interactive 8-week course that provides lectures, discussions, examinations of case studies, one-on-one mentorship, personal brand development workshops, and projects. This program is ideal for any entrepreneurs that want to strengthen or launch their own brand, professionals interested in brand development and strategy, and individuals that want to increase their fundamental knowledge of the brand development process.
You will learn how to brand yourself as an individual or company. Develop your own brand identity and plan top strategies from physical products to you as an individual. In this program you will gain new insights, knowledge and skills you can apply to your brand. You will explore and understand the fundamentals of branding and marketing—the importance of brand identity, crafting your brand story, brand development for maximum growth, brand communication, and go-to-market strategy.
Requirements: Post-It notes, sharpie, high-speed internet connection, laptop or desktop computer that is capable of running the latest browser, and built-in or external webcam and speakers.
---
What You Will Learn
Understand your brand position that differentiate you from your competition
Knowledge to craft your brand story with a designer's mindset
Develop your brand visual identity
Learn to create engaging and relevant brand communication
Discover how to leverage your position for brand extensions
Analyze and learn how to conduct influencer campaigns
Plan a go-to-market strategy
What You Will Get
This program will essentially provide you with one-on-one mentorship to develop your plan. You will learn and create an initial branding and marketing plan for yourself as an individual or company, which will enable you to continue the development of your brand.
---
Meet Our Faculty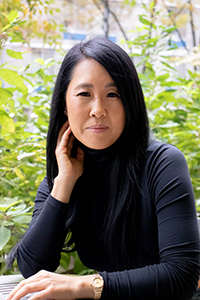 Christina Lee
Principal, thebrandingteam and Adjunct Professor, Fashion Business Management, FIT
Christina Lee has 20 years of lifestyle branding and multicultural marketing experience; specializing in brand strategy, development and management for talents and brands in fashion, sports and entertainment. Her expertise is extending brands through strategic and creative development. Christina is currently the principal of thebrandingteam and an Adjunct Professor at FIT.


Outline
Brand Executive Summary | Who you are?
Define the opportunity, problem, and solution of your brand for today's market. Understand your customer or market, value proposition, and competition landscape.
Brand Story Identity | Crafting the Brand Story
Create a brand story with a designer's mindset. Incorporate design principles and techniques into the story narration. Craft the brand story through the brand messaging, personality (tone and voice), content, image identification, and overall direction. Define the brands core value, purpose, mission, and vision statement.
Brand Visual Identity | Building Your Brand Style Guide
Define the brand's identity that will be communicated to the consumer with a differentiation from your competition. Create a brand experience that the consumer will always remember your brand art. Name, trademark, communication, and visual appearance.
Brand Marketing Strategy for Personal, Entrepreneurship, Company & Products
Plan a go-to-market strategy. Creating a strategic plan that positions the brand for maximum growth through platforms that dominate the market and achieves sustainability.
Brand Awareness | Communication Strategy
Techniques to inspire and enable you to create and manage a powerful brand through awareness. Customize a strategy that is creative, engaging, and relevant. Understand how to manage and implement brand awareness campaigns that complement the core brand's activities through brand communication, ambassadors, and content creators.
Brand Development | Understanding & Position Your Brand For Partnerships
Leverage your position for brand extensions through talent partnerships, brand collaborations, sponsorships, and product placements. Through strategic brand partnerships, you will learn how to lead negotiations for social media integrations and digital endorsements.
Influencer Marketing | Create an Influencer Brand Activation Campaign
Learn how to conduct an influencer brand activation campaign and measure key performances. We will analyze influencer brand campaigns, define goals, monitor and measure key performance indicators. Understand the value of impressions, conversion, and brand awareness. And then plan and develop an effective influencer brand activation campaign (pre, during, and post messaging).
Peer Workshare & Consultation
Peer Workshare & Consultation of your personal brand or chosen existing rebrand.
---
---
Center for Continuing and Professional Studies (CCPS)
FIT's CCPS offers credit and noncredit courses in fashion, business, design, computer technology, and marketing, as well as a range of certificate programs to help you enter and advance in the fashion and related industries. With short seminars, multi-session courses, and flexible schedules, you can learn at a time and pace you can manage and afford.