Degree Details
FIT offers a Bachelor of Fine Arts (BFA) degree in Graphic Design. Review the eligibility requirements before you apply.
FIT Graphic Design students regularly win top honors in national and international competitions, such as the AFT International Color Coordination Poster Contest and the Abingdon Theatre Poster Contest. You can also build your network through our faculty—many of them are members of prestigious industry associations, including the Art Directors Club (ADC), the Type Directors Club (TDC), the American Institute of Graphic Arts (AIGA), and the Society of Publication Designers (SPD).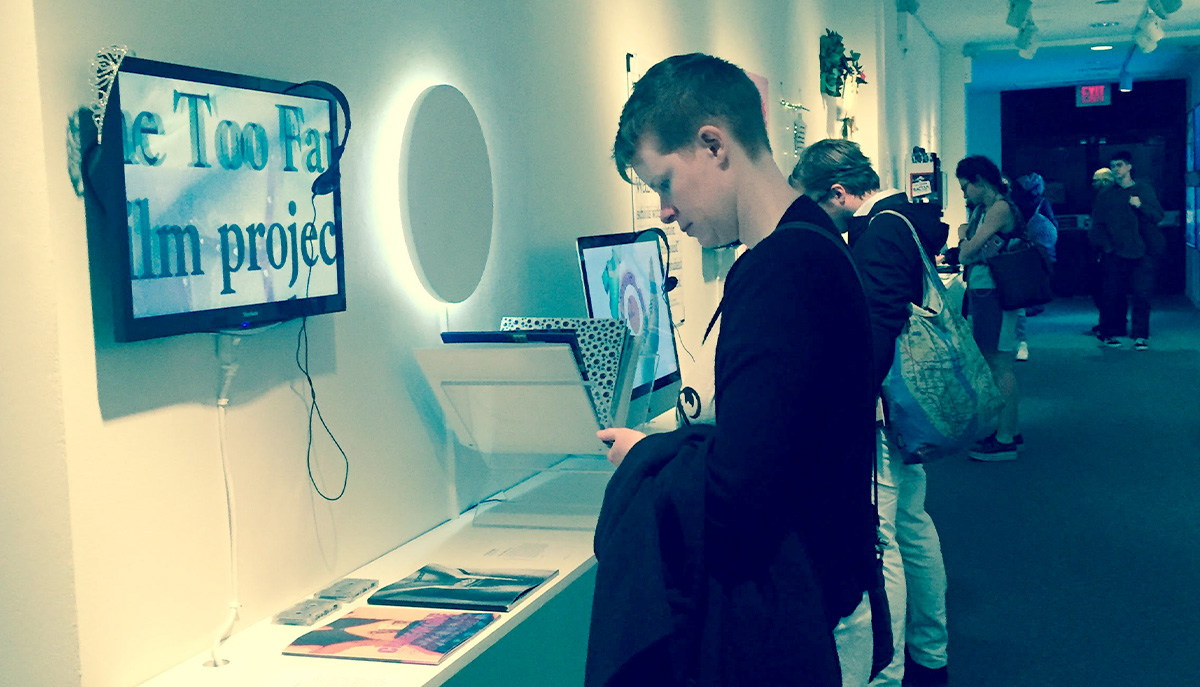 The Graphic Design curriculum has been developed by a faculty of practicing professionals and an advisory board of industry leaders. It is continually evolving in response to changes in the field, offering the latest developments, skills, and technology you need to succeed in global design.
In this program you will develop skills in:
advanced and kinetic typography
editorial design
experiential design
branding and identity systems
UI/UX and motion graphics
This two-year program focuses on skills that can be applied immediately in the workplace. A required internship provides experience in a professional setting. The Art and Design Graduating Student Exhibition offers a valuable opportunity to present your best work to industry leaders.
Emphasis is placed on helping students develop presentation skills and professional portfolios across different media.
Contact Us
If you have questions about this program, please reach out.
Graphic Design
School of Art and Design
Pomerantz Center, Room D319
(212) 217-5630