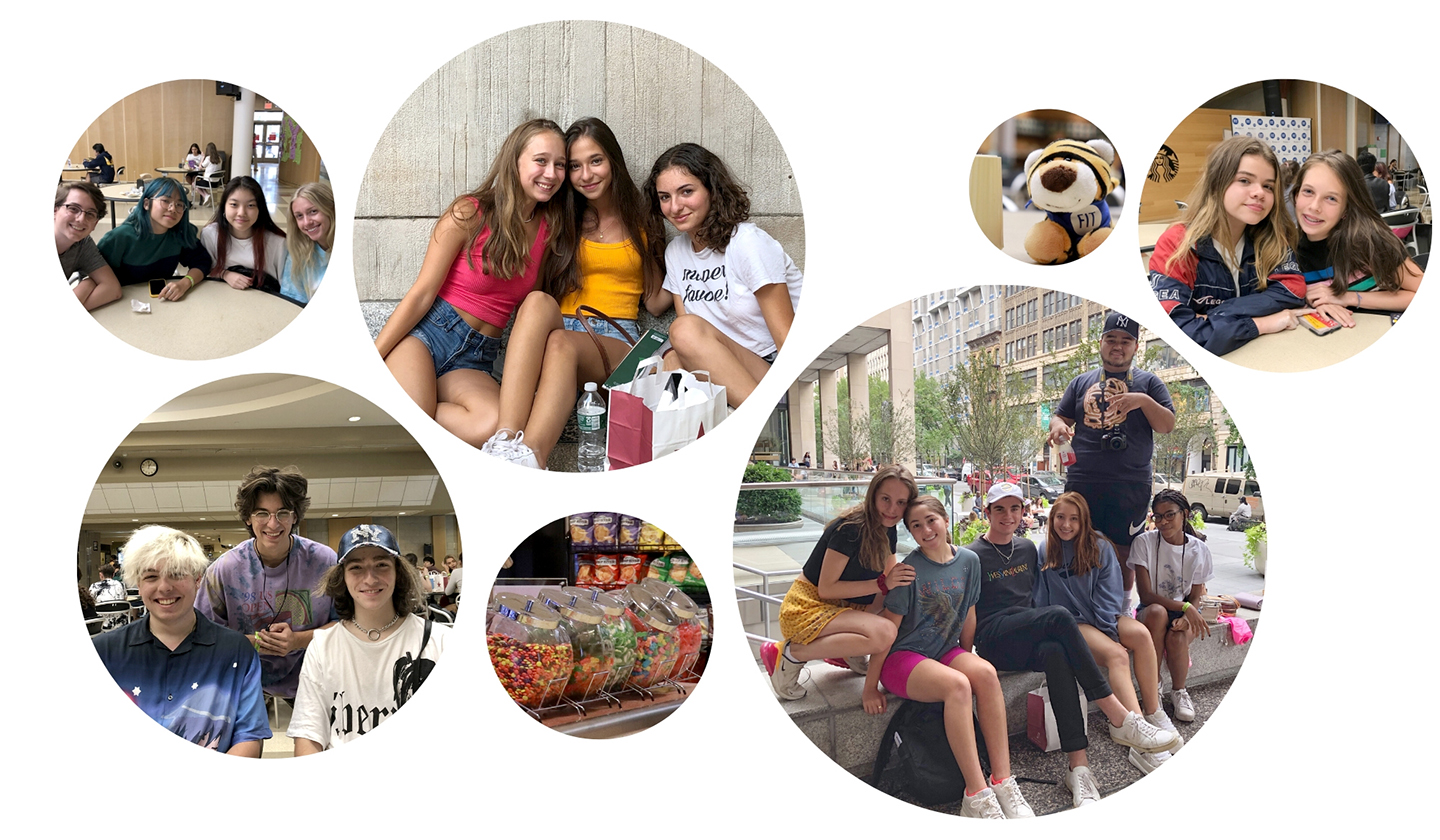 Common Lunch Hour
All Precollege students (high school and middle school) who are enrolled in two sessions per day will have the same lunch hour so they may socialize with other Precollege students. Common lunch hour is from 12:30–1:30 pm daily in all fall, spring, and summer programs. Students may visit the FIT Dining Hall, located in the lobby of the Dubinsky Student Center, or they may patronize the local food merchants in the immediate vicinity of FIT (a list of local food vendors may be found in the Precollege Student Handbook). This is up to the discretion of the parent or guardian. Students may purchase lunch in the dining hall or bring their own.
Please note: Students are not escorted to and from their classes to the Dining Hall. Students must be comfortable traveling throughout the campus on their own.
Summer Lunch Hour
During FIT's summer Precollege programs, a Precollege staff member is assigned to the FIT dining hall to assist students, provide support, and to host our lunchtime activities. FIT security is always present in the Dubinsky Lobby and you'll find that the large majority of our summer dining hall patrons are from Precollege Programs.
Each day Precollege Programs will have something happening in the Dining Hall from 12:30 pm to 1:30 pm including:
admissions representatives ready to answer application questions
viewings of our FIT fashion shows
special short films on FIT degree programs
fun short films and animations
FIT Dining Locations
Starbucks (inside Dining Hall) - Hours coming soon
Dubinsky Dining Hall - Hours coming soon
FIT Express in Feldman Center Lobby - Hours coming soon
Cash and credit card are accepted at all locations. Lunch vouchers are accepted in the Dining Hall*.
Neighborhood Dining Options
There are many local vendors around FIT. Most options are located on 7th Ave. between 30th and 24th streets. Some of the 7th Ave options are:
Pret
Starbucks
Dunkin'
Chipotle Mexican Grill
Sticky's Finger Joint
Five Guys
Le Pain Quotidien
Kobeyaki
Just Salad
Dig
Summer 2022 Meal Plan
Coming soon
Meal Prices
Menu options include "grab-n-go" items such as salads, sandwiches, snacks, beverages, etc.
Price coming soon
Lunch Vouchers
Help your child manage their money by purchasing a book of discounted lunch vouchers. Vouchers can be used for meals which include a drink, snack, and choice of sandwich, salad, wrap, or other available entrées.
To purchase vouchers for your child's lunch, call FIT Dining Services at (212) 217-5776.
*If your child has food allergies, please share with FIT Dining Services to request special meal options or to help us in providing a safe lunch experience.