Spring 2018 Films
Screenings begin at 6:30 pm, Pomerantz Center, Room D207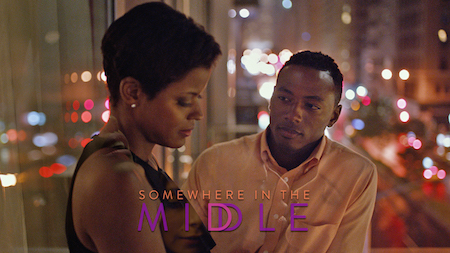 SOMEWHERE IN THE MIDDLE (2015)
Tuesday, February 27
Director Lanre Olabisi in Person
Runtime 90 minutes
Four lovers find themselves caught in a tangle of intersecting relationships in this engaging, New York set romantic drama that explores the ripple effects of love and obsession. Developed through a year-long improvisational process and alternating between three different perspectives, Somewhere in the Middle centers on a once-happy couple, whose marriage spirals into a series of emotionally messy affairs.
Lanre Olabisi is a writer/director whose two feature films August the First and Somewhere in the Middle have been screened in over 70 film festivals combined including the SXSW Film Festival. He has been nominated for a IFP Gotham Award and a Black Reel Award. Both of his films are distributed by Film Movement and they can be found on Netflix and Amazon. Lanre has received grants from the Jerome Foundation, the New York Foundation for the Arts (NYFA) and the Urban Artists Initiative. He currently teaches directing, screenwriting and acting for the camera at the New York Film Academy.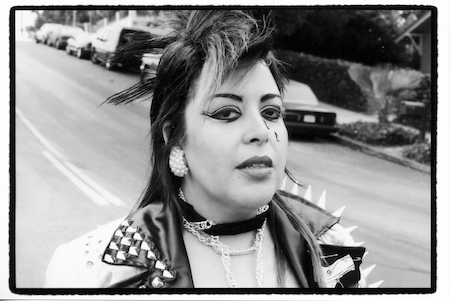 Grrls on GIrls II: Bonded
Tuesday, March 20
Curator Jane Harris and directors Barbara Hammer, Katrina del Mar, Jill Reiter and Viva Ruiz in Person
Runtime 66 minutes
Grrls on Girls II: Bonded is the second installment in a series curated by Jane Ursula Harris that celebrates the transgressive, DIY feminism of riot grrl culture through the work of women filmmakers. The works in this program bring together queer, campy takes on female bonding that are saturated with raunchy sex and erotic revenge.
Jane Ursula Harris is a Brooklyn-based freelance curator and writer who has contributed to various publications from Art in America, Bookforum, and The Paris Review to The Believer, the Village Voice, Huffington Post, and Time Out New York. She has also contributed essays to various catalogues such as Participant Inc.'s M Lamar (forthcoming - 2018); Hatje Cantz's Examples to Follow: Expeditions in Aesthetics and Sustainability (2010); Phaidon's Vitamin D: New Perspectives in Drawing (2005), Universe-Rizzoli's Curve: The Female Nude Now (2004), and Twin Palms' Anthony Goicolea (2003). Ms. Harris is a member of the art history faculty at School of Visual Arts, and is currently at work on the book, After: The Role of the Copy in Modern Art.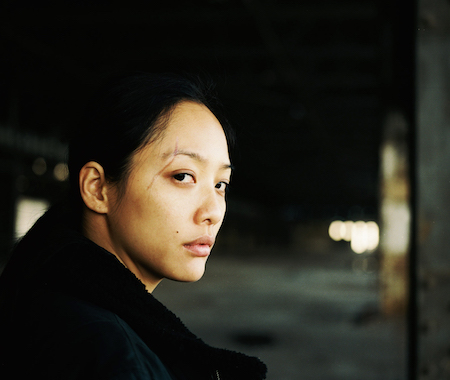 SNAKEHEAD (2017)
Monday, April 10
Director Evan Jackson Leong in Person
Runtime 90 minutes
Snakehead (2017) is a culmination of over 9 years of research, writing, and development. Inspired by true events and based in New York's Chinatown, this independent feature film explores the underworld of international human smuggling. It follows the anti-hero, Sister Tse as she rises to one of the most sought after human smugglers in FBI history. The film explores the reality of the modern US immigrant through the lens of the Chinatown underworld. The screening will also feature a clip form Snakehead Saga a documentary on the making of Snakehead by Davey Chin
Evan Jackson Leong is a 6th generation Chinese American director and documentary filmmaker. Leong is known for his documentary Linsanity (2013) about Jeremy Lin, which chronicled the rise of NBA player Jeremy Lin and premiered at the Sundance Film Festival in 2013. He has directed the documentaries 1040: Christianity in the New Asia (2010) and short BLT Genesis (2002). He got his start on the set of director Justin Lin's Better Luck Tomorrow.