Fall 2018 Films
Screenings begin at 6:30 pm, Pomerantz Center, Room D207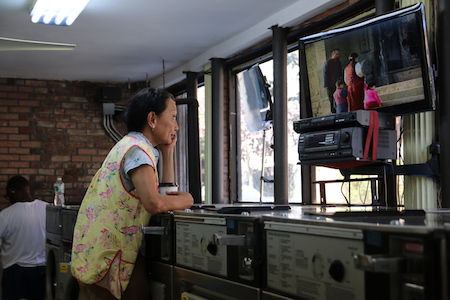 THE WASHING SOCIETY (2008)
Tuesday, September 25
Director Lizzie Olesker & Lynne Sachs
Runtime 44 minutes
Collaborating together for the first time, filmmaker Lynne Sachs and playwright Lizzie Olesker observe the disappearing public space of the neighborhood laundromat and the continual, intimate labor that happens there. With a title inspired by the 1881 organization of African-American laundresses, THE WASHING SOCIETY investigates the intersection of history, underpaid work, immigration, and the sheer math of doing laundry. Sachs and Olesker present a stark yet poetic vision of those whose working lives often go unrecognized, turning a lens onto their hidden stories, which are often overlooked. The juxtaposition of narrative and documentary elements in THE WASHING SOCIETY creates a dream-like, yet hyper-real portrayal of a day in the life of a laundry worker, both past and present.
Lizzie Olesker is a writer/director/performer whose plays and performances explore the poetry of the everyday. Lizzie presented her solo piece TINY LIGHTS: Infinite Miniature at the New Ohio Theater and Invisible Dog in Brooklyn. She was a 2013-14 Audrey Fellow with New Georges, with her new play EMBROIDERED PAST about family hoarding and loss of nature. Other plays have been developed and presented at Dixon Place, Brave New World Repertory, Clubbed Thumb, the Cherry Lane Theater and the Public. Published in the Brooklyn Rail and Heinemann Press, she's received support from the Brooklyn Arts Council, New York Foundation for the Arts and the Dramatists Guild.
Lynne Sachs makes films, installations, performances and web projects that explore the intricate relationship between personal observations and broader historical experiences. Between 1994 and 2006, she produced five essay films that took her to Vietnam, Bosnia, Israel, Italy and Germany — sites affected by international war – where she looked at the space between a community's collective memory and her own subjective perceptions. Her films have screened at the New York Film Festival, the Sundance Film Festival and Toronto's Images Festival amongst others. They have also been exhibited at the Museum of Modern Art, the Whitney, Walker Art Center, Wexner Center for the Arts and other venues nationally and internationally. The Buenos Aires International Festival of Independent Cinema, Festival International Nuevo Cine in Havana and the China Women's Film Festival have all presented retrospectives of Sachs' films.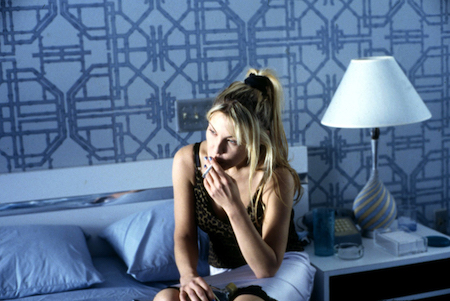 THE HISTORY OF LUMINOUS MOTION (1998)
Tuesday, October 23
Director Bette Gordon
Runtime 91 minutes
Fugitives from The American Dream, 10-year old Phillip and his Mom live the outlaw life on the road. While other kids his age study the old-fashioned way, the precocious Phillip has no need for school: the neon light of motel signs is light enough by which to read his textbooks on biology and physics – two subjects about which his Mom teaches him a thing or two, as she seduces men out of their credit cards to fuel their crazy flight. Phillip could live forever in this world of speed and light, so long as Mom is behind the wheel of their Chevy. But Mom begins to feel the gravitational pull of home life and the need to settle down. In this darkly comic road movie, Gordon continues to deal with the psychological and sexual issues that have permeated her work and for which she has received critical acclaim.
A pioneer in American Independent Cinema, and one of the most notable filmmakers to come out of the 'No Wave Movement' of the 1980's in New York, Bette Gordon is known for her bold explorations of themes related to sexuality, violence and power. Her first feature, VARIETY, now a cult classic, is about a woman who sells tickets in a pornographic movie theatre in Times Square, and was called, "A female Taxi Driver, gritty disturbing and explosive" by Time Out Magazine. Her films have been screened theatrically in the US and abroad, as well as in all the major international film festivals, including Cannes, Berlin, Toronto, Locarno, Rotterdam, Tribeca.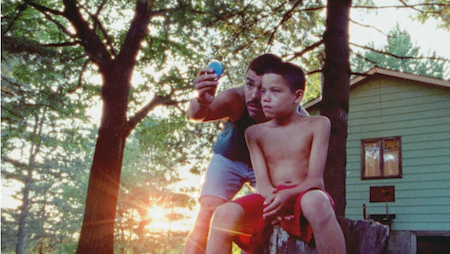 WE THE ANIMALS (2018)
Tuesday, November 13
Director Jeremiah Zagar
Runtime 94 minutes
Us three. Us brothers. Us kings, inseparable. Three boys tear through their childhood, in the midst of their young parents' volatile love that makes and unmakes the family many times over. While Manny and Joel grow into versions of their loving and unpredictable father, Ma seeks to shelter her youngest, Jonah, in the cocoon of home. More sensitive and conscious than his older siblings, Jonah increasingly embraces an imagined world all his own.
With a screenplay by Dan Kitrosser and Jeremiah Zagar based on the celebrated Justin Torres novel, We the Animals is a visceral coming-of-age story propelled by layered performances from its astounding cast –including three talented, young first-time actors –and stunning animated sequences which bring Jonah's torn inner world to life. Drawing from his documentary background, director Jeremiah Zagar creates an immersive portrait of working class family life and brotherhood.
Jeremiah Zagar grew up in South Philly spending most afternoons in a dark movie theater or wandering the aisles of his local TLA video store. In 2008 he completed his first documentary, In A Dream, which screened theatrically across the US and in film festivals around the world. It was broadcast on HBO, shortlisted for an Academy Award and received two Emmy nominations, including "Best Documentary."
His next feature-length documentary Captivated: The Trials of Pamela Smart premiered in competition at the Sundance Film Festival and aired on HBO to much fanfare in 2014. His latest film, the feature-length narrative We The Animals, premiered at Sundance in 2018 and took home the NEXT Innovator Award. Other notable output includes the pilot episode for Showtime's 7 Deadly Sins, and commercial work for GE Capital, Pedigree and New Balance. When he's not working, Jeremiah spends his time swimming in New York City's finest public pools.
Spring 2018 Films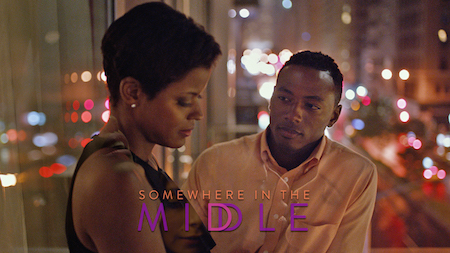 SOMEWHERE IN THE MIDDLE (2015)
Tuesday, February 27
Director Lanre Olabisi in Person
Runtime 90 minutes
Four lovers find themselves caught in a tangle of intersecting relationships in this engaging, New York set romantic drama that explores the ripple effects of love and obsession. Developed through a year-long improvisational process and alternating between three different perspectives, Somewhere in the Middle centers on a once-happy couple, whose marriage spirals into a series of emotionally messy affairs.
Lanre Olabisi is a writer/director whose two feature films August the First and Somewhere in the Middle have been screened in over 70 film festivals combined including the SXSW Film Festival. He has been nominated for a IFP Gotham Award and a Black Reel Award. Both of his films are distributed by Film Movement and they can be found on Netflix and Amazon. Lanre has received grants from the Jerome Foundation, the New York Foundation for the Arts (NYFA) and the Urban Artists Initiative. He currently teaches directing, screenwriting and acting for the camera at the New York Film Academy.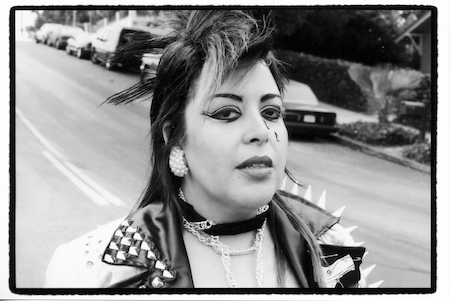 Grrls on GIrls II: Bonded
Tuesday, March 20
Curator Jane Harris and directors Barbara Hammer, Katrina del Mar, Jill Reiter and Viva Ruiz in Person
Runtime 66 minutes
Grrls on Girls II: Bonded is the second installment in a series curated by Jane Ursula Harris that celebrates the transgressive, DIY feminism of riot grrl culture through the work of women filmmakers. The works in this program bring together queer, campy takes on female bonding that are saturated with raunchy sex and erotic revenge.
Jane Ursula Harris is a Brooklyn-based freelance curator and writer who has contributed to various publications from Art in America, Bookforum, and The Paris Review to The Believer, the Village Voice, Huffington Post, and Time Out New York. She has also contributed essays to various catalogues such as Participant Inc.'s M Lamar (forthcoming - 2018); Hatje Cantz's Examples to Follow: Expeditions in Aesthetics and Sustainability (2010); Phaidon's Vitamin D: New Perspectives in Drawing (2005), Universe-Rizzoli's Curve: The Female Nude Now (2004), and Twin Palms' Anthony Goicolea (2003). Ms. Harris is a member of the art history faculty at School of Visual Arts, and is currently at work on the book, After: The Role of the Copy in Modern Art.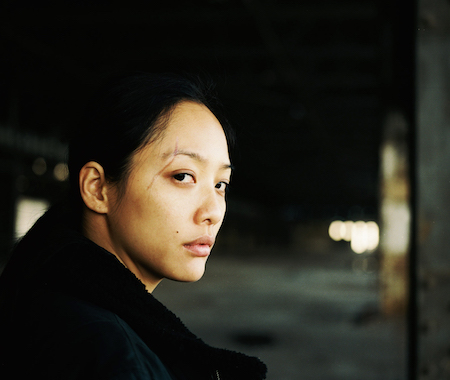 SNAKEHEAD (2017)
Monday, April 10
Director Evan Jackson Leong in Person
Runtime 90 minutes
Snakehead (2017) is a culmination of over 9 years of research, writing, and development. Inspired by true events and based in New York's Chinatown, this independent feature film explores the underworld of international human smuggling. It follows the anti-hero, Sister Tse as she rises to one of the most sought after human smugglers in FBI history. The film explores the reality of the modern US immigrant through the lens of the Chinatown underworld. The screening will also feature a clip form Snakehead Saga a documentary on the making of Snakehead by Davey Chin
Evan Jackson Leong is a 6th generation Chinese American director and documentary filmmaker. Leong is known for his documentary Linsanity (2013) about Jeremy Lin, which chronicled the rise of NBA player Jeremy Lin and premiered at the Sundance Film Festival in 2013. He has directed the documentaries 1040: Christianity in the New Asia (2010) and short BLT Genesis (2002). He got his start on the set of director Justin Lin's Better Luck Tomorrow.