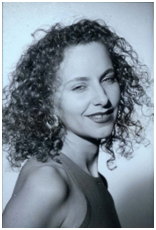 [email protected]
Department:
Fashion Design, FIT Florence
Initiative:
Book, Course/Course Module - Sustainability in Fashion Design
We must be the change we wish to see in the world. Mahatma Gandhi
How would you categorize your initiative?
This initiative includes a new proposed course, and modules within existing courses. I am also publishing a book on sustainable design in Fashion with Laurence King Publishers in the UK.
Please describe your activity and its relevance to sustainability in the curriculum.
I have written a book on sustainability in fashion, entitled Eco Fashion, published by Laurence King Publishers in the UK available from September 2010. It is also distributed by Chronicle in the US, and has been translated and distributed by Art Blume in Spain, and Logos in Italy. My personal work over the past 7 years has involved working, volunteering and teaching at women's cooperatives and collectives mostly in Latin America, and in particular in Brazil and Peru. I have conducted workshops on product design and the incorporation of traditional craft skills into high end fashion, as well as advised on supply chain management and logistics for various craft based artisanal cooperatives. Workshops have ranged in length from one week to several years.
I invite visiting lecturers to FIT's Florence, Italy campus to speak on sustainable design issues, for example, Sarah Ratti from Ciel, I am looking at ways to expand this into an extra-curricular workshop, with a focus on recycle, redesign. I continually email my students with sustainable information relevant to the fashion industry.
Have you incorporated this activity in your teaching?
I have been incorporating sustainability into my teaching for the last 5 years as the curriculum permits it. I have found that many projects can incorporate some aspect of sustainability, ecology, Fair Trade, recycle or redesign, without altering the learning outcomes. Some years ago I wrote a sustainable design course that was not implemented at that time, given the restructuring of the Fashion Design curriculum.
Do you anticipate any next steps in your sustainability initiative?
I hope to increase the collaborative visiting lecturers I invite to the school, as well as academic field trips for students to include some exposure to sustainable designers. My personal research and work with women's cooperatives and sustainable development continues and I hope will expand. My connection to the sustainable development community worldwide has increased due to the writing of my book, and I hope continues to expand as I continue to research and write on this topic.
Based on your experience, do you have any suggestions or advice you might give to other faculty interested in incorporating sustainability into the curriculum?
If you are committed to this, then you can find a way of incorporating some aspect of it into your existing curriculum without affecting the learning outcomes. I think sustainability has applicability to all other programs from FMM, to packaging design, men's wear, accessories design and marketing. I think the development of new curriculum specific to ecology and sustainability in fashion design is absolutely vital. I do think that it should also be incorporated into existing courses through individual modules or projects.