There is an active and diverse group within the FIT community working together to incorporate sustainability into all that we do. This group is involved in a wide variety of activities, including a yearly conference on sustainable business and design.
Announcements: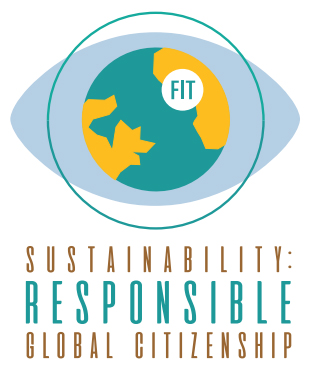 » Sustainability Conference: The 11th annual Sustainable Business and Design Conference will take place April 4, 2017 in the John E. Reeves Great Hall and Conference Center.
» Communicating Climate Change: A grant-funded initiative focuses on strategies for communicating the causes and effects of climate change to the FIT community.
» Sustainable Tote Bags: A grant-funded project upcycles used screen print drop cloths into tote bags.