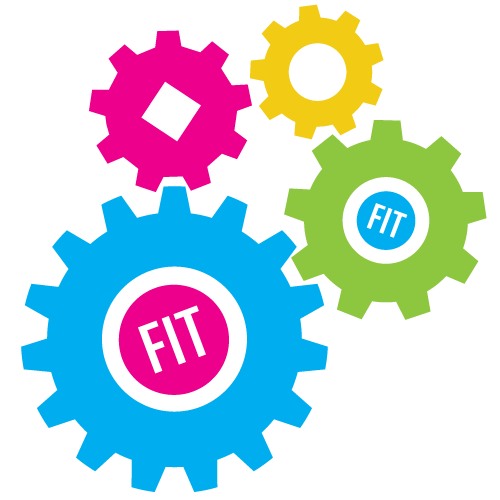 The Program
The Office of Academic Affairs, in partnership with the Division of Enrollment Management and Student Success and the FIT Student Government Association, is pleased to announce the Collaboration Grant (formerly the Innovation Grant), which is intended to provide students with the opportunity and support for collaboration on projects that cross academic disciplines and stretch intellectual and artistic boundaries. This program was launched as a three-year pilot program in the Fall of 2015, with the first round of grants awarded for projects during the 2015-2016 academic year. One to three projects in the amount of between $1,000 and $3,000 will be funded each academic year.
If you have 2-4 students who are in at least 2 different majors who would like to explore, research, create or innovate with the added incentive of a Collaboration Grant then this challenge is for you! The program supports innovative ideas that can be put into action by student partnerships.
*PLEASE NOTE: This is not an individual scholarship, but a grant for a group project.
As examples, these innovative ideas could include projects such as:
Illustrators working with writers (from any other major) on a graphic novel.
Direct & Interactive Marketing Majors and Accessories Designers both minoring in Ethics & Sustainability who test the feasibility of a sustainable line through market research.
A Film and Media student works with a student from Fashion Design and Fashion Business Management to make a documentary about those majors.
An International Trade & Marketing student works with a Packaging Design student to study the effect of color in packaging to attract or discourage foreign customers within the US.
A Communication Design student works with a Home Products Development student to see whether info graphics or typed instructions are better for kitchen appliance instructions.
These are just examples—ideas are limitless—so please come up with a new concept!
Check out the work of our first Collaboration Grant recipient, FIT Hives, on Dr. Joyce F. Brown's blog 'On My Mind.'
Eligibility Requirements
1. Students must be enrolled full-time in a degree program for the fall 2019 and spring 2020 semesters, and must be able to complete and report out on their projects prior to the end of the academic year.
2. Applicants must attend an Collaboration Grant Info Session, which will cover the following topics:
Overview of the project's purpose
Application requirements, deadlines and other expectations
Grant writing tips, to include suggestions on developing budget
3. Project must include students from at least 2 different majors; extra consideration will be given to project proposals that involve students from majors in different Schools: Art & Design, Business & Technology, Liberal Arts.
Application Requirements
1. Collaboration Grant Application must be submitted to the Office of Enrollment Management & Student Success by Friday, May 17, 2019.
Completed application must include:
Submissions and questions should be emailed to [email protected]
Additional Requirements
1. Grant recipients will submit a semi-annual progress report. This report should include notification of any changes in the original project proposal and a brief update of progress. When project is complete, recipients will provide a report or some other form of evidence of completion (product, installation, video, or other evidence depending on the nature of the innovation/research/creative activity).
2. Recipients will be asked to serve as grant reviewers for future applications (and may still serve as alumni reviewers after graduation if they are interested).
3. Recipients will be asked to present their project at an end-of-year event, with the date to be announced.
Collaboration Grant Application
Please fill out the form below to complete Part A of the Collaboration Grant Application; Parts B, C, D, and E should be submitted via email to Suzanne McGillicuddy, Assistant Dean of Students in the Office of Enrollment Management and Student Success: [email protected].